Updated Oct 19, 2022 ...
TRO's 2016 Year End Review
2016 is coming to a close and we here at The Riding Obsession (TRO) want to take a moment to thank you for your support and community. TRO is a labor of both passion and necessity. Passion needs no explanation, does it? Riding brings joy and excitement.
TRO is a necessity because it's our vehicle for sharing knowledge, building community and helping fellow riders. It allows us to immerse further into the motorcycle world beyond a pleasure cruise or summer rally. Every new product, initiative, app, route and bike we try, review and document has been the work of dedicated enthusiasts along with our in-house writers and riders.
"2016 is coming to a close and we here at The Riding Obsession (TRO) want to take a moment to thank you for your support and community."
As beginners continually learning and expanding our knowledge of wrenching, we vlog our journey. As experts who've been maintaining our bikes for 20+ years, we outline efficiencies that come only from years of experience. We wanted someone to show us step-by-step how to sync carburetors or bleed brakes. TRO is work. It is labor. It is difficult and it is time-intensive. It is also fun, interesting and personal to us and, we hope, for you.
Now onto the 2016 "Dids." Looking back at 2016, TRO's third year of virtual life has been an eventful one. We were busy bees ... writing, vlogging, reviewing, testing and of course riding to bring you relevant content and features.
Podcasts
Five podcasts were produced in 2016, more than in 2015, less than we intended. Podcasts are hard to produce if you want decent sound quality. We tried a few different setups and formats. While TRO's podcast isn't our main focus, we have fun recording them and will continue improving.
Topics included:
Episode 1 - Track days, prototype headlights and route planning
Episode 2 - Highlights from the IMS in Chicago, Eric Buell racing, bluetooth helmet interfacing
Episode 3 - Start of 2016's riding season, bedliner band-aids, LED turn signal wiring
Episode 4 - Advanced riding courses, valve inspection and adjustment, MO Ozarks
Episode 5 - Deeper into MO Ozarks, perfected daily destinations, itemized camping gear
Posts/Articles
We were hungry for apps and products that would enhance our riding adventures.
Off-season ...
As many writers for TRO live in the Midwest, we took advantage of the off-season to do some reading. Your bike's maintenance manual is a must and there are several well known technical books you can read but in this article, we reviewed good ol' fashioned story telling based around motorcycles: Jupiter's Travels, Zen and the Art of Motorcycle Maintenance and The Perfect Vehicle.
Travis Burleson researched middleweight sport tourers in preparation for the upcoming season.
Moto camping ...
Motorcycle camping remains our most popular search. We discussed tents based on the number of moto-people, GSI's Microdualist cookware, compact bedding, Vargo's collapsible stove in lieu of a campfire and washed laundry on the beach using the Scrubba.
Maintenance ...
For those of you who wrench your own bike (kudos, as we do), we revisited the popular LED 7" headlight, washed hard to reach places on a motorcycle with the Brush Hero and weighed the benefits of synthetic and biosynth oils.
Maintaining a bike is one of the most important things you can do. It's an ongoing process that doesn't sound sexy but the posts/videos we published helped us and were intended to help you.
Joe Nardy showed us how to change tires using a No-Mar, Robin went overboard on the carb-synch tool calibration process, we simplified the brake bleeding process and explored techniques to clean your chain and final drive.
Riding Gear ...
For enthusiasts who ride in sub-60 (fahrenheit) temps, we found USA-made base-layer riding gear at the IMS. We then went from cool to cold, testing Gyde/Gerbing's heated gear - which got knocked off TRO's Editor-in-Chief's wish list this year!
Another product that enhanced the comfort and pleasure of riding was the sound isolating earbuds by Plugfones. Using those in conjunction with our preferred communicators by Sena, we outlined how we updated the firmware on our Sena SMH-10s.
Safety ...
In the area of safety, Margaret Dean gave her husband love handles. The emergency services app by ScannerRadio helped us feel safer while satisfying our nosy curiosity about what the police nearby were doing. We also reviewed how TrackR and ABUS helps secure your ride when parked.
Trip Planning ...
TRO is about sport touring, long distance rides, so of course we're "obsessed" with preparing for our trips. Planning can be a fun activity, with so many tools and resources to help in the process. Apps we found helpful for route planning and GPS included Best Biking Roads, Scenic and RideWithGPS.
Once settled on a riding route, we showed you how to convert kml files to the more popular gpx format. We also showed you how we transferred and loaded gpx files on standard GPS units as opposed to a GPS app on your phone.
One of the last but important preparations before a ride, packing, was reviewed not once but twice by the husband and wife team at TRO. Robin simplified motorcycle packing from an earlier post. Margaret took that list and tweaked it for female riders. We also voided the warranty on soft luggage with a smile in the spirit of streamlining our ride.
Trips and Routes
2016's riding season was full of local and long distance trips for all our writers. TRO's editor-in-chief logged 15,000 miles this year! Locally, Robin Dean took many day trips and two-day'ers through the summer in the Wisconsin driftless. He went in depth on his favorite route from Dodgeville to Mount Horeb. Paul Hahn took us on a tour of Arkansas' Push Mountain Road. Thanks to Paul, Arkansas is on the list to explore for 2017!
Robin and Margaret toured Tennessee in May, zigzagging across the state for nine days. Robin enjoyed Natchez Trace between Memphis and Nashville as well as the ridge connecting Nashville to Chattanooga. Margaret covered the sights/eats in Memphis, Nashville, and Chattanooga.
Robin and Margaret bettered the Lake Michigan Circle Tour in September, improving the route from the first time they rode it two years ago.
To cap off the riding season, Robin took a winding ride from Libertyville, IL to Delray Beach, FL stopping in Columbus, OH, Ashville, NC, and Jacksonville, FL along the way.
As Robin often documents and records roads worth riding using his trusty Go-Pro, he reviewed a video broadcasting app should you be inclined to livestream your riding adventures.
Events Attended
At the Progressive International Motorcycle Show, Travis Burleson ate the pain while sitting on a Victory Empulse. Robin enjoyed trying to fit in at an annual rally in Brown County, Indiana and once more with the same group in the Missouri Ozarks (more on that soon).
Features
What's the forecast? A large, intensive undertaking has been the development of our highly accurate, motorcycle-friendly weather forecast. It does more than give you the local temperature.
Full detailed forecast
Hazard report
Suggested ridewear
10-day forecast
A visual map with radar (animated for TRO members)
Peak riding hours
Percentage quality "rideability" chart
If you're a member, that percentage is based on your specified preferences.
When did I last adjust the valves? Also for members, we fixed the maintenance records bug.
I'd really love to go on a guided motorcycle tour of ...
We announced we would be leading formal guided tours in 2017 of varying regions and distances (day trips and long trips). More details and posts to follow on this as we continue building our 2017 itineraries of awesome!
That Guy
This year's events didn't produce any "That Guy" moments but Tom Burns came to the rescue when he jumped through unnecessary hoops to figure out power loss.
Onto 2017!
Regarding our 2017 "Dos." Next year's plans are exciting and big. 2017 will be bigger and ridey-er than ever. Guided tours, a new podcast format with feature interviews, electric bikes ... you'll see!
The Ask ...
All of you ride some incredible bikes and roads. We're looking for YOU to share and brag more about what you see, what you know, what you ride, how you wrench and what gear you use. Blogging and vlogging about your experience doubles your moto-fun. More articles is part of the plan for next year. Help make it happen!
Wish Lists
Since it's the year-end and holidays for most, were sharing what's on our wish list! Because, fun.
Robin: Aerostitch suit, Gore Tex boots, Super Duke GT 1290 (with bags), your continued support!
"Sidenote: Curse you Matthew Thrun!"
Margaret: Aerostitch suit, leather track day suit, quick-dry wicking socks, replacement Sena SMH-10 (or better), Gyde/Gerbing heated vest and socks.
Travis: F800GT (with bags), FJ09 (with bags), Sena carbon fiber noise cancelling helmet (but he'll settle for an HJC RPHA-Max), a Toy Hauler, an X-Ram Mount, TLX Cases and adjustable levers
... You know, nothin' much.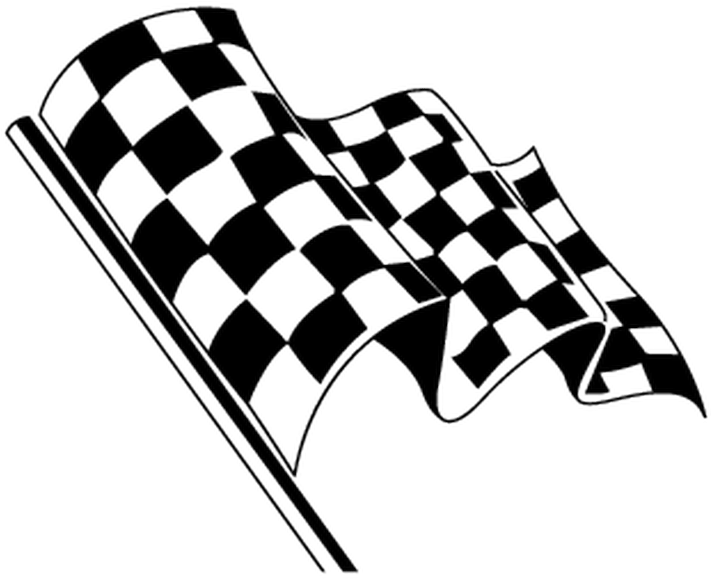 Merry Chrismahanukwanza And Happy New Year!
We hope you've enjoyed our review of TRO's happenings and taken a moment to reflect on your own successful riding season. We'd love to hear your highlights. What else happened in 2016 worth mentioning? What's on your holiday or anytime wish list? What would you like TRO to do, or do more of, in 2017? Your input is invited. Leave a comment!
Share Link ...