Buckle up for the FTC disclosure ride here. The following article was last updated on Jul 24, 2022 ...
Motorcycling In Memphis: Bikes And BBQ
Every May, my husband and I take a long distance motorcycle trip to kick off the riding season. This year we chose Tennessee for its twisty roads and as a contender for future relocation. We'd both heard good things about Tennessee via friends in Memphis and Nashville but what about the riding? Many visit the state for dirt biking. Our plan focuses on all things paved.
"Gotta say, Memphis is a fun town. People outside of Tennessee generally think so, although it seems people within Tennessee view Memphis as "different.""
We decided to explore Memphis, Nashville, Chattanooga and Knoxville for livability while eyeing the tarmac, traffic and twisty roads between. Starting out towards Memphis, we rode down Illinois following the straight line of I-57 which is flat farmland, an opportunity for road-hypnosis if you're not careful. With an overnight stop in Mount Vernon, Illinois we continued another twenty miles before Robin found a rural route which took us through Shawnee National Forest.
Gotta say, Memphis is a fun town. People outside of Tennessee generally think so, although it seems people within Tennessee view Memphis as "different." Memphis is full of flavor in food, people, attitudes, dress, housing, neighborhoods, attractions and of course, tourists.
We stayed at an AirBnB in Midtown. Midtown is centrally located to many of the most popular attractions. It's also a bit of everything in Memphis all in one neighborhood.
TIP: When staying at an AirBnB, hosts will often provide guides to all things local.
This was our first experience trying out AirBnB. Our hosts were friendly, helpful, accommodating and social. When we asked for a dinner recommendation, our host told us about the closest places within walking distance. Yelp, OpenTable and TripAdvisor are good resources but always tap into real-time human interaction and opinion when it's around. We went with Midtown Crossing Bar & Grill, a two block walk down the street.
We sat at the bar so we could chat with the bartender and locals. We asked the bartender for her favorite pizza which turned out not to be on the menu. We ended up with a grilled thin crust pizza topped with BBQ pulled chicken, cheddar cheese and onions.
The crust was thin, with the right chewy/crisp ratio. Yeah, the pizza is "pretty good." You expect to eat your fill of good BBQ and dipped chicken in Memphis, not find good pizza. What it tasted like summed up Memphis for me: unexpected, smoky, and full of flavor.
This is why it pays to go analog sometimes and consult the locals in person.
The bartender told us that she'd lived in a few cities in Tennessee and that Memphis was her favorite. When asked why, she responded quickly "the food and beer." Seems like a no-brainer. She also said the town just "sorta has its own thing", that the rest of Tennessee sort of treats Memphis like it's "different." Memphis folk seem to like that just fine.
Another of our AirBnB hosts mentioned the same thing. Having been to Nashville and Chattanooga, she said Memphis was her favorite town and chose to make it her home. She also said Memphis has "flavor" which she felt Nashville and Chattanooga, while nice, didn't.
The friendly local sitting next to us suggested we try Barksdale for the best biscuits in town. There are thousands of articles telling you where to find the best biscuits or BBQ or best food in general in Memphis. We didn't consult any of these, once again going with what locals suggest.
Since Midtown Crossing turned out so well, we were anxious for our first Tennessee biscuits. Were they the best biscuits in town? I cannot personally verify that unless I sample more biscuits from multiple other Memphis restaurants. This will require another trip.
Were they good? Oh-yeahhh.
It's a diner through and through. Walking in, we saw only locals seated ... no other touristy looking, pesky out-of-towners like ourselves. Both of us settled in and ordered a proper southern breakfast full of fat/savory goodness: biscuits and gravy, grits, eggs, bacon and bottomless cups of coffee.
Fully fortified, we rode over to our first destination, Sun Studios. If you're not an Elvis fan, keep in mind many other legends of early blues and rock-n-roll recorded at Sun Studios. Sun Studios may be a touristy attraction, but if you're a music fan, it's worth a stop.
TIP: The weather was hot, so we emptied out the saddlebags/topcase before heading out, stowing (most of) our ATGATT riding gear while off the bike and walking around.
The tour was about an hour, giving us the history of the studio, its founder, the first artists recorded, some interesting trivia and plenty of photo opportunities of the memorabilia and early equipment. It concludes in the actual studio where Johnny Cash, Jerry Lee Lewis, Carl Perkins and Elvis played and recorded. The room is preserved in its original state (no updated fancy high-tech shenanigans). You can stand where Elvis or Johnny Cash stood and imagine what it was like to be in the room with them. The studio is still in use and can be rented for recording if you're so inclined.
Next up we went to Graceland. Graceland is run like a well-oiled machine. There are all kinds of ways they can separate you from your money. We stayed with the basic tour which includes a self guided iPad audio/visual of the house. It's an interesting tour but what stood out was learning more about the human side of Elvis as opposed to the rock-n-roll legend he's remembered as.
Our last destination was the National Civil Rights Museum. It's heavy, it's inspiring, it's motivational, it's disturbing, it's educational and it's our history. Attached to the Lorraine Hotel, you can see the rooms Martin Luther King Jr. stayed in on his last night. King is a focal person of the movement however you learn about so many other people. They chose to do hard work, lived through a difficult time and risked their lives for important and necessary change.
After a full day of sightseeing and motorcycling to and from each site on a hot day in riding gear, we were ready for some eats. For dinner, we relied on Robin's local musician buddy Rob for his where-to-go advice. Based on where we were, he suggested Central BBQ as it's across the street from the museum. Central is listed on many Memphis "must" lists should you require validation.
Central has a big outdoor patio space to eat but we were hot. We wanted the civility of air conditioning to dry up the sweat. We had a sampler including pulled pork, pulled chicken and ribs. All were good but the ribs stood out. Sides of mac and cheese and green beans completed us only to be concluded with banana pudding, a customer favorite.
There were plenty of things we didn't see and many restaurants we missed. We did just fine for one day and again, I vow to return. Next time, we'll spend a few days. We'll connect with Rob to see his Memphis. We'll go back to the National Civil Rights Museum. We'll hear some live, local music. We'll eat anywhere a local tells us.
We'll definitely come back on two wheels because it's a moto-navigable town. We'll come back for that Memphis flavor. The next post picks up where this one leaves off, traveling along Natchez Trace, hoping there's a restaurant called "Tres Nachos" somewhere along the way to Nashville.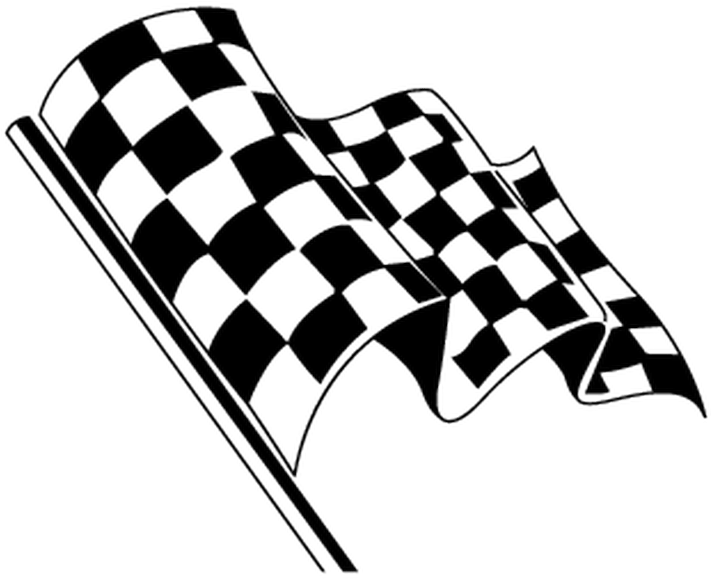 What's Your Favorite Sport Touring Motorcycle Route Near Memphis?
There are many twisty, scenic travel options in the area. Which roads do you prefer and why? Where do you like to stop for breaks? Your input is invited. Leave a comment!
Share Link ...