Our blockbuster FTC disclosure awaits here. The following article was last updated on Jan 12, 2023 ...
Sport Touring Defined: A Motorcycle Genre
Sport Touring Motorcycl/e/ist/ing: A distance-friendly, luggage-equipped motorbike that's designed for more responsive handling and performance, ridden by a skilled enthusiast along twisty roads, trails and tracks (paved or otherwise) in a "spirited, sporting" manner.
When Joe Konrardy wrote his exploratory history on sport touring motorcycles, he included both his own extensive familiarity with the topic as well as a study into why the classification remains somewhat vague. Balancing what I learned from Joe's article with a bit of online data mining, I found myself caught in a unique spiral between inspiration and frustration, one that I'd need some time to think on. Having spent the past few years doing just that, I'm confident I can provide a more exacting definition based on relatable terms.
"The sport touring motorcycle classification is vague because the term can't be derived from a bike or its rider independently. You gotta have both!"
Defining the sport touring motorcycle platform, one that I'm sometimes made fun of for having so much dedication to, is sort of like deciding which decimal point to round π (pi) to every time you calculate your restaurant server's tip. It's a bike-to-bike instance whereby certain subliminal "ingredients" tell you whether or not a specific ride qualifies or not. Focusing on those ingredients more directly, however makes the yay/nay score count pretty clear.
The reason "sport touring" has vague overtones is because the term is derived from a combination of bike and rider. Citing one without the other corrupts the concept. Let's break it down ...
50% Bike (Mechanical Factors)
Any motorcycle that tempts you to ride the twistiest roads you can find (paved or otherwise) at a spirited pace and in an assertive manner while carrying everything you need to travel from Portland to Portland five times over certainly leans in the direction of sport tourer - BUT - unlike casual cruising machines (offering forward controls and a more mellow "direct ahead" riding style), ST bikes beg to show you how comfortable you can be mid-gallop during a wild horse roundup.
Let me be respectfully clear. I've met many, (again with all caps) MANY cruiser/full-size touring riders who can handle technical routes with great skill. I'm not looking to take away from their ability (See the following: Example A | Example B | Example C). It's just that whenever a rider goes out of their way to forcibly "prove" something possible, it usually involves straining their bike's geometry. With [sport] touring, quick-response maneuverability is an expected default.
A few "dedicated" sport touring street models include:
It doesn't have to be a "dedicated" ST bike, either. My own Bandit 1200S is a simple, standard-profile curve carver with a rebored GSX1000 motor from the nineties. Heavy, yet far more nimble than the "dedicateds", my many modifications such as a custom seat, taller windscreen and aftermarket luggage make it my favorite go-to for all things sport and touring.
Basic/standard sport bikes which lend themselves well to ST conversion:
Leaning more in the "sport" direction but without entering race-replica territory, Margaret Dean's 2016 Triumph Street Triple R also has its fair share of mods. Equipped with a splayed bikini windscreen, it's lowered via linkage and a shaved seat. Easy access powerlet ports connect her heated gear and a RAM phone mount waits next to the handlebar risers. She prefers sport bikes but wants to be comfortable over greater distances. Said installations justify this being her sport tourer.
I mention dirt terrain as well. While (as of this post date) my dirt/dual sport experience is minimal, I can think of nothing more sport or touring than a knobby-tired dirt bike shredding unpaved valleys, uphill climbs and jagged descents all with a week's worth of camping gear dangling from the panniers. Off road moto-touring is quite frankly the ultimate sub-category to our main topic.
That brings us to the matter of ADV. Taller, more knee-friendly ergonomics and an extended suspension make these twisty tarmac beasts a popular go-to, especially with riders who want the soft-option to ride a well packed (nothing hazardous) dirt route. One of the few down sides to the industrious ADV profile is that getting from one side of the rainbow to the other, i.e. alternating lean angles in an "S" curve, involves a bit more time and effort. Such concerns are nullified by the Swiss-army-knife perks which many models boast. These are the SUV's of sport touring.
So, here are the observed mechanical commonalities:
An ergonomic profile that's anywhere between standard and sport
Enough feature installations to comfortably cover 250+ technically challenging miles per day
Required side-to-side clearance to assert weight shift and chin-over-wrist riding techniques
Luggage/storage capacity for whatever a rider might deem necessary
All of the above under the assumption that you might be traveling two-up (pillion)
Hopefully you're beginning to see a pattern here. To half define the sport touring motorbike genre, attention must first be focused on an individual bike's structural makeup. If it's intended to comfortably handle many miles of curvy travel, has a subliminal visual recipe that suggests hot sauce on the throttle and can haul a rider's daily necessities/accessories regardless of how basic or elaborate ... you might just be looking at a sport touring motorcycle.
50% Rider (Traveller's Mindset)
It's not what you ride. It's how you ride it. To build the term "sport touring motorcyclist", let's explode said phrase into an array and look at each latin element's contribution to it ...
At its center, "touring" is perhaps the most important. Say you have a long weekend or full week's vacation at your disposal and there are specific places you'd like to see, food you'd like to eat or music you'd like to hear. Theme driven or not (breweries, covered bridges, national parks), a "most efficient" route likely exists that connects each to another directly. Such travel might be more pleasing in a car or RV, not that there's anything wrong with that. The point is, touring involves having a destination that's important to the traveller, even if that destination is the road itself.
Now let's bring the word "motorcycle" into the picture. Doing so changes more (and less) than one would think. On a full size touring machine or cruiser, maybe we ditch the expressways for local alternates. Sure, we can tackle the twisties here and there but this is more of a luxury ride and over the course we want to reserve some composed energy for the destination. Semi-direct yet out of the way sweepers are welcome but rigorous riding demands we add that third and final adjective.
So, here we have the "SPORT" touring motorcyclist. Yes, we have a destination but most of the tourism takes place from the seat of the bike. Without abandoning safety, we seek thrilling rides through majestically beautiful landscapes. Our route from one stop to the next is both out of the way and logically direct, favoring a well maintained technical challenge for the latter. The sport touring motorcyclist sees debris-free, newly paved hairpins, sweepers and switchbacks as an opportunity to dig in rather than obstacles to get through.
Then there's the matter of education. ST riders are always learning more for the sake of expanding our technical ability, even if that means toning things down. Maintaining self awareness while focusing on our skill/risk offset itemizes worthwhile thrills to only those we're trained and prepared to handle. Such responsible riding keeps us both young and alive. Truth be told, there's always room for improvement and with that, wisdom finds its mark.
100% Mind And Matter (Bringing It All Together)
How the above rider vs. bike dichotomy becomes unified depends purely on purpose. Anyone breaking in a new pair of dirt boots isn't going to jump on a BMW R1100S and tear through some creek of unknown depth. Alternatively, street minded track aficionados usually want more top end than a Suzuki DRZ with makeshift panniers and "garbage can" fairing mods can provide.
There's a "right" (and more than one "wrong") bike for every surface on the menu. If the rider in question has formidable control over their machine, one that's long-distance ready and designated for handling/performance, they've crossed into sport touring territory. The final ingredient is a continuous, deep-seated need to further develop our skill set for both speed and safety.
In many cases, sport touring enthusiasts will collect a flock of motorbikes, each suited for a particular use. On any given morning, we'll eye that concrete westward escape, tack-and-sealed eastward alternate, northbound dirt path or southbound mountain pass before selecting whichever tool is right for the job. Whatever the choice, a distinctive approach to long distance riding that's "sporting" in manner insures each a place among others in the pseudo-cult that is sport touring.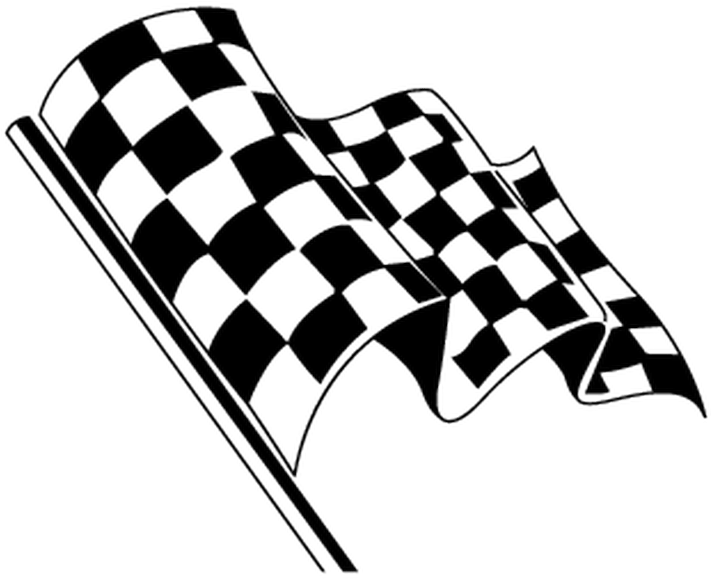 What Do You Look For In A Sport Touring Motorcycle?
Everything above aims to express a sort of philosophy that makes sport touring what it is. Which motorcycle best represents your connection with the sport touring genre? How does it appeal to you and why? Your input is invited. Leave a comment!
Share Link ...