FTC disclosure tour-de-force here. Updated Dec 15, 2021, this article contains one or more maps ...
Greenfield To Libertyville: Two Lanes Through The Mundane
Every leg of this motorcycle tour is documented using recorded notes from conversations between my wife and I as we revisit a given day's events over dinner. This page, however, is void of said notes because the direct route between Greenfield, Indiana (just southeast of Indianapolis) and Libertyville, Illinois (just northwest of Chicago) is lame, especially if you compare it against our most excellent path to Columbus, Ohio. It's due time for that to change, if possible.
"The direct route between Greenfield, Indiana and Libertyville, Illinois is lame, especially if you compare it against our path to Columbus, Ohio."
Living in Chicagoland for the current entirety of my motorcycle career with an ever changing cast of family members residing in Columbus, I have a vested interest in converting this mundane, two-option beeline into something worth smiling about. There are limits and stipulations to my effort to "un-suck" north/central Indiana. Most of them emphasize not riding clockwise around Lake Michigan for between two and five extra days.
To land in my home town in one day without being hypnotized mid-travel brings two words to mind: seclusion and scenery. You won't find any twisty routes here, folks nor will you find any stories about what we see or experience. The truth is, our trip concludes in one sentence.
Instead of attempting to notch out the details of our return, this article travels in the opposite direction. Let's ride from Libertyville to Columbus. How are we getting there? My three-point Hail Mary is formed via "the" google, online motorcycle forums and regular riding buddies. In slow filtering the results, fellow GS Resources member and spirited riding enthusiast Brian Wringer's email response shines bright ...
Hello, Robin.
First, get into the proper frame of mind. Fire up Netflix and watch a bunch of old TV shows such as Andy Griffith, Happy Days, Laverne and Shirley, Green Acres ... that sort of thing.
Once you're properly nostalgic, convert the trip into more of a quest for lost America. I always enjoy a ride more when I have some sort of mission (even if it's completely silly). You're not going to find any entertaining roads but what if you could find some of the scenery and reminders of days gone by? Slow down a little and embrace modern, small-town America. Yes, you've got endless fields of corn, cows and soybeans but the tractors are GPS-guided and every local cafe has wifi.
To get started, just scamper out of Chicago and into Indiana as fast as you can. Somewhere east of I-65, head south and east. Your goal is to seek out state highways, not heavily patrolled four-laners such as 30.
The more remote, the better. For example, highway 6 is two lanes and parallels 30 across much of Indiana. Better yet, try highway 8 or 10. The communities are smaller, there's less traffic, fewer impediments and better scenery.
Detour around Fort Wayne. When you need gas or food, scan the flat horizon ahead for a water tower. Keep an eye out for signs on the outskirts of small towns advertising the local eateries. Note that if you ask a local places to eat, there's a good chance that they'll direct you to the nearest McDonald's.
The best part is the discoveries. There's the motorcycle museum in Knox, the celestial ground pork sandwich in Wheatfield or an entire town whose only fading claim to fame is that James Dean grew up there (or that their basketball team won a 1930's championship).
Almost all of the roads are in squares, so another approach is to wander east and south following whatever signs seem vaguely interesting. There's a town called Fiat. Wonder what Portland, Indiana looks like? Wherever possible, I like to find roads that parallel and cross rivers and lakes, such as 224 and 116 east of Huntington, IN.
If you're really feeling adventurous, venture onto the county roads. On a dual-sport bike with a forgiving suspension you can actually make good time in the flatlands by using the deserted county roads. It's the midwest, so few county roads dead end and you're not going to end up on the wrong side of a mountain.
I use my GPS mostly so I know what direction I'm traveling and once in a while I'll stop and zoom in or out to get an idea of where I am. Whenever I have to cross the flatlands, "wandering" is pretty much how I do it. The route is never the same twice.
I hope this helps!
It most certainly does, Brian!
In reading through his message, I choose to employ both a preplanned and free spirited mindset. Plotted and ready, a base route stair steps the entire length of my ride. My semi-informed effort to avoid both people and traffic is shown below. With Brian's philosophy in place, this isn't an "absolute" route. It's loaded into OsmAnd only as a reference and the voice guidance is muted.
Here's a fly-over preview from the above route's middle leg ...
Attempts to get water from rock don't always pan out but making the most of any motorcycle tour's less interesting portions is part of the journey. That stated, it only makes more sense now that we conclude our trip around America's "New Heartland" by starting a new one, complete with challenges to overcome. Hopefully this inventive riding mentality can get me through a land more suited to cruisers with my grin's honesty intact.
Ready for more? Chicago To Asheville: A Brief Summary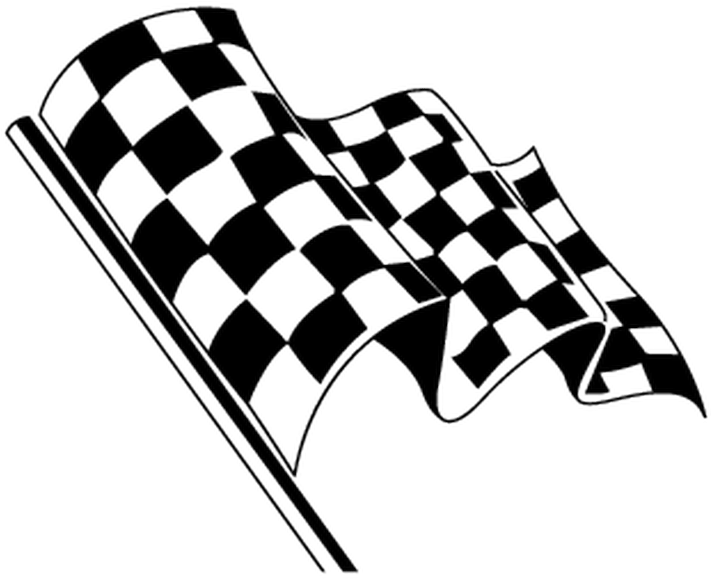 What's Your Favorite Sport Touring Motorcycle Route From Greenfield To Libertyville?
There aren't many twisty, scenic travel options connecting the two. Which roads do you prefer and why? Where do you like to stop along the way? Your input is invited. Leave a comment!
Share Link ...