Behold our FTC disclosure masterpiece here. Updated Dec 15, 2021, this article contains one or more maps ...
Lake Michigan Circle Tour: A Simple, Secluded Motorcycle Trip
Note:
This article documents the "official" Lake Michigan Circle Tour. The LMCT is great but it's a bit tame by sport touring standards. For wider, more continuous grins, we recommend exploring
this updated and twisty-centric revamp
of the entire route.
My wife and I love to explore unfamiliar territory. Having both read and heard about the different Great Lakes tours, we agreed to consider the Lake Michigan Circle Tour as an anniversary getaway. Knowing that we enjoy a variety mixture of fast-paced backroads and scenic ambience meant we'd be gathering as much information as possible beforehand.
"If you're new to long distance motorcycle travel, the Lake Michigan Circle Tour is a perfect first-time experience. The ride is secluded without isolation."
There are plenty of stories and map suggestions out there. Certainly, some are directed toward expressway types (slab riders). Others connect Iron Butt candidates to their end goal. Our friend Eric Shropshire completed his trip two-up ... in two days! That's not for us. Every journey has it's inspiration. Ours would be a stress-free mentality.
Then we found the Lake Michigan Circle Tour route below. To make it our own, we opted to ride backwards. A cop pulled us over and said that was too dangerous, so we just went the opposite direction (ba-dum-bump).
First of all, it would seem that whoever initially built this route prefers a boring path through Wisconsin. We like 32 all the way to Sheridan. Consequently, that keeps the scenery peaceful and got us home smiling.
Lake Michigan Circle Tour Sightseeing & Stops
Our Lake Michigan Circle Tour ride took five days instead of four. Again, while we're definitely fans of spirited riding, we'd rather enjoy worthy stopping points as opposed to rushing through.
As for photos ...
Taken mid-trip, these two are out of sync but make a perfect starting point. ALL OF THIS fits on the bike and, surprisingly, without much hassle. Note: the Comfort Inn near Manistique is great!
This photo is a bit bastardized (but we're gettin' better). Our first stop for Z's was South Haven, Michigan. This is NOT a photo of South Haven. Actually, it's an after-the-fact pic. The ice cream, however, is from Sherman's. Sherman's Dairy Factory, based in South Haven, has an ice cream parlor attached! We called it dinner that night. Our mothers couldn't stop us. Speaking of which, our stop between Chicago and South Haven was Warren Dunes, a favorite of mom's :-)
The above four photos are from Empire, Michigan. A lot happened between South Haven and Empire but we were so glad to be riding, hugging corners, seeing the sites, smiling constantly, that we waited until our next motel to take pics! By the way, Joe's Friendly Tavern serves duck quesadillas at dinner. Second, they offer blueberry sourdough french toast for breakfast (no joke). We stayed at the Empire Lakeshore Inn which is under new ownership ... a young yooper couple that are more polite than anyone. "Oh! Suuure! Doncha know? You betcha!"
Cherry Pie & Other LMCT Treats
Like bullets, my wife yells into the helmet intercom "Stop! I want pie!" and so we did. We each scarfed down two turnovers. One was cherry, the other peach. Perfection. The ladies inside blend fresh cherry butter. You're damn right we bought some. Bargy's Farm Market in Kewadin, Michigan. This is one of those things that sets Michigan apart from Wisconsin. Michigan has roadside fruit, pie and vegetable stores that are really happy to see you. Wisconsin has corn and cattle. The cattle doesn't fit on the bike.
All three photos above are from Charlevoix, Michigan. It's an elegant town, to say the least.
After Charlevoix, we were amped. The next part of our Lake Michigan Circle Tour route was the "tunnel of trees" which is a quiet, albeit well paced road surrounded by incredible houses and lakefront views. What we didn't know was that we'd be in this rural wilderness for the rich and famous for miles upon miles.
Tunnel Of Trees, Mackinac Bridge & The U.P.
I watch my gas gauge closely whenever we ride. I knew it was time to stop and ask about the issue. Five photos above represent that stop. By the way, the gas station is a 1/2 block east (hahaha).
Mackinac Island! The bridge into the Upper Peninsula is just under five miles long. We cradled in between two trucks at 20 mph so she could take these pics.
These three pics are from the Comfort Inn mentioned prior. We entered the U.P. the evening before just as the temperature began to drop. Having missed the last ferry to Mackinaw Island, we continued West on route 2, passing motel after motel. Some were seedy, others were posh. Either way, we wanted to see if we could escape the isolation for something more uniform. We got lucky.
The Upper Peninsula was absolutely beautiful that night. The air was brisk and the sky, cloudless, lit up in shades of blue and orange we'd never seen. Those who tough it out there do so for good reason. It's a religious experience to exist in that environment.
The Comfort Inn is right on the water, with a lighthouse to the West. Our trip continued through Wisconsin along some of our favorite roads. Each stop, well worth it, didn't take anything away from the curves ahead.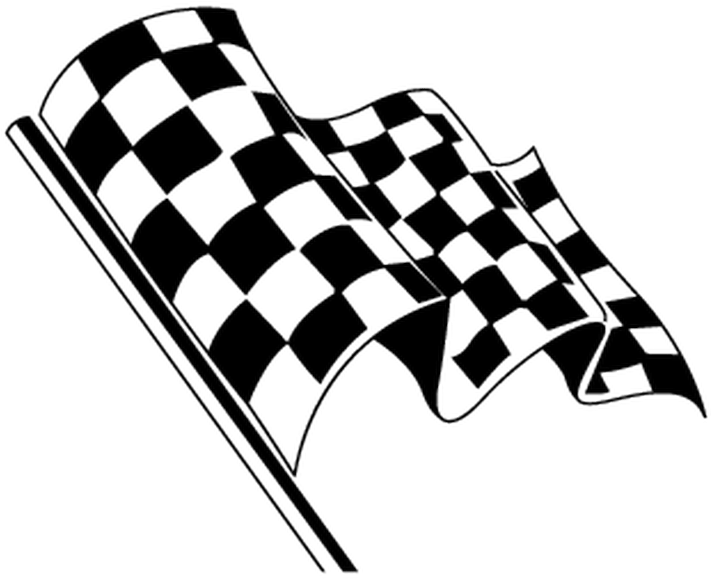 What Are Your Favorite Stops Along The Lake Michigan Circle Tour?
There are many great places to visit while riding this route in particular. Which ones do you prefer most? What do you like about them and why? Your input is invited. Leave a comment!
Share Link ...