Our FTC disclosure's magnum opus awaits here ...
Suzuki Ride: Motorcycle Demo Syndrome
The email caught my eye, "Anyone available to help out in a Suzuki Motorcycle Demo Day weekend?"
I immediately responded. The task? To serve as a chaperone rider for Suzuki Motorcycle Demo Days, leading or following as riders test new Suzuki motorcycles.
Timothy Parravano, a Total Control trainer/instructor and an all-around good guy, had received the job offer. He needed a second person and I was the lucky one chosen.
After vetting, I got the approval to spend two days riding brand new Suzuki motorcycles. What's not to love about that?
I didn't keep count but there must've been over twenty motorcycles to ride. Adventure, sport, sport touring, street, supermoto, scooter and dual sport. Interestingly, no cruisers were present. Since this site leans towards sport touring, let's focus on those that could serve as a sport tourer.
Sport Touring Suzuki Ride: The GSX-S1000GT
This model is the only one in the Suzuki lineup specified as Sport Touring. It boasts an inline, 1000cc, 4-cylinder motor, a fairly short wheelbase and a moderate forward lean. It also features a fairing and windshield, which provided decent wind protection for my 6'2" height by keeping my torso out of the wind. Several riders expressed that the GSX-S1000GT+ is "definitely not a touring motorcycle" but a sport touring machine? Absolutely.
"As sweep for a demo Suzuki ride, eight bikes now have my attention. Not the least of which is their dedicated sport tourer, the GSX-S1000GT+."
With a comfortable seat and moderately high footpegs, it's got the potential for long-distance, sporting rides. The motor delivers power like an inline four, offering decent power down low in the rev range and then a serious push as the revs build. I can envision this machine at a track day giving a few sportbikes a run for their money.
The GSX-S1000GT+ comes with panniers and a whole list of options to enhance your experience. The colors of the + model would tempt me to spend the extra bucks. The base model I rode was a non-inspiring blue.
GSX-S1000
I have a soft spot for naked motorcycles. This model seems to be the naked version of the GSX-S1000GT. It's light, has good ground clearance and a responsive, powerful motor. I enjoyed it. But a sport touring machine? I could tour on this motorcycle but it's not for everyone. It's got a polarizing design and a dash screen that looks like it came from a 1980's video game. If you can overlook those issues, it might be the bike for you.
Hayabusa ... As A Sport Touring Suzuki Ride?
It's impossible to write an article about Suzuki motorcycles without mentioning the Hayabusa. This motorcycle missile has strong opinions and a cult-like following.
I've been riding motorcycles with a sporting bias for over fifty years but had never ridden a Hayabusa, or 'Busa as it's commonly known. As some of you know, my current ride is a Kawasaki Z H2 SE, so I'm comfortable with big horsepower numbers and was eager to compare it to the 'Busa.
The 'Busa is often described as a "sport touring" motorcycle. However, it didn't feel anything like touring when I stretched my hands and body over the gas tank to the low clip-ons and folded my elderly knees to get my feet on the footpegs. A low, sporty windshield leaves a large part of the rider in the wind but the fairing keeps the legs protected. Ready to ride, I started the motor: how'd they get that sound past the noise police? Glorious music. Ease the clutch out and off we go.
The route we had for our customers wasn't ideal. We were asked to provide a 15-minute route and the only urban streets available had some serious bumpy sections. Some of those bumps hurt! But the 'Busa glided over them, even more composed and unaffected than the adventure bikes.
I had to test the power, right? Our route had one small section of freeway. Our riders would hop on for maybe a couple of miles and then exit back to the feeder. I was the rear chaperone in that group, so I slowed and built some space, then dialed in warp speed. Like my Z H2, saying it's fast doesn't adequately describe the rush of power. Things happen in a hurry on that machine.
And, yes, if you can tolerate the riding position or add bar risers, the 'Busa would make a decent sport tourer. Keeping in mind it's long and heavy, you could have some fun on this bike.
GSX-8S
OK, here we go with the boring mid-sized motorcycles, time to skip to the end. Wait, not so fast! The GSX-8S was a genuine, pleasant surprise.
As I mentioned earlier, I favor inline 4-cylinder motors. Even though I've owned several memorable twin-cylinder powered bikes, like my KTM 990 Superduke R, I don't care for twins, especially parallel twins. But the GSX-8S's 776cc parallel twin won me over - I liked this machine. A naked bike with styling something like the GSX-1000S. It was comfortable, more than just adequately quick and had some sporting-like handling. With some surprising grunt, I think it'd run away from and then out handle the SV-650s at a track day and could be seriously used as a sport touring machine. Add soft luggage and a tank bag and you're ready to go.
On This Suzuki Ride, The SV-650 Makes The Grade
After criticizing the SV-650 in the previous review, I'm now going to talk about how great it is.
The Honda Hawk GT was a wonderful motorcycle. Balanced, with incredible lean angles, it made the rider look great. I rode mine for nearly 90,000 miles, with touring, back road scratching and even one weekend on the racetrack. There were thousands on the racetracks, being piloted by racers of all skill levels. A genuine all-purpose motorcycle. Then the SV-650 came along and killed the Hawk GT. Twenty more horsepower and good handling were the bullets that did the Hawk GT in.
First released in 1999, the SV-650 has been on again and off again since that time. Now it's back and is still a pleasing motorcycle. It may be the best "starter" motorcycle for a rider right out of a basic motorcycle safety class and surprisingly, is competent enough to satisfy an experienced rider. Their popularity at the racetrack means there's an extremely healthy aftermarket supply of parts to make it faster and handle better.
The V-twin motor is pleasing and quick enough to easily compete with freeway traffic. It's spacious enough that I didn't feel cramped and yes, could be used for sport touring.
DR-Z400SM
Supermoto. That very word describes a motorcycle that spells danger to my license. I get on one and it makes me want to do stupid things.
Basically, it's a DR-Z400S dual-purpose motorcycle with 17" wheels laced up and maybe some suspension tuning differences. The 17" wheels are sized for sticky street tires that allow a lean angle on the tall, skinny motorcycle that'll challenge the most rabid back road scratcher or racer. A thin, hard seat, really designed for off-road riding, is painful in a short period of time. The tall seat height and wide handlebars make freeway riding an uncomfortable experience.
Why would anyone want one? Because they're a hoot to ride! Light, lots of suspension travel and a punchy motor make it a delight. Pothole or curb? No problem. Wheelies and stoppies are a piece of cake (or so I'm told).
Downside? It needs more horsepower. Can it be used for long-distance travel? Most of us would question the sanity of anyone even thinking of it but I have a friend who's done a 14,000 mile trip (yes, that's the correct number of zeros) to the west coast and back on a DR-Z400SM. Stay off freeways and stop often, you might fall in love with something different.
V-STROM 1050 and 800 variants
Adventure motorcycles are becoming alternate touring machines. Forget your GoldWings and other massive motorcycles with all the creature comforts and electronics. How about a 34.6" seat height (V-STROM 1050DE), a tall suspension with abundant travel that makes going over bumps and potholes a breeze.
My friends who've gotten into the sport enthuse about going off-road, chasing forest fire trails and want to show off the dirtiness of their motorcycles! They point out the sexy, gold laced wheels where the spokes don't penetrate inside the airspace so they can run tubeless tires.
Seriously, these styled motorcycles make excellent city commuters and comfortable cross-country rides. The rider sits up high so visibility of what's going on around you is excellent. Long travel suspensions smooth out the ride.
Not being an off-road rider aficionado, I questioned the riders who showed up for the Demo Day. According to many of these experts, if you love off-road riding, one downside is weight. 700 and 800 cc powered motorcycles are favored by many of the adventure riders as they're lighter. I've known several riders who sold their 1000cc machines and bought mid-size bikes.
I rode as many as I could but didn't keep a list. A couple of standouts, the V-STROM 1050XT is huge. My inseam is 33" and I was on tiptoes. The front of the seat is narrow, so I never felt challenged and the excellent throttle and clutch action made it easy to get going. One disappointment was the V-STROM 800DE. A superb motor in the GSX-8S, it was lame in the V-STROM that I rode. The motor had a 10,000 RPM redline but the bike would barely rev past 8,000 RPMs. However, the electronic packages on many of the demo motorcycles had been adjusted by customers, so this particular one may've been in rain mode. I'd recommend doing a diligent online search through the forums before you buy.
Burgman 400
Yes, I'm secure enough in my manhood to ride a scooter. I even enjoyed my ride and highly recommend it as a commuter. They're quite possibly the most underrated two-wheel vehicles around. Seriously.
First of all, there's a cavernous storage area under the seat. Then the rider's feet and legs are behind the bodywork, minimizing wetness in the rain. It's got an automatic transmission, which makes it easier for new riders who've never driven a manual transmission auto to adapt. And they've enough power for freeway travel.
Many were dubious of the small-ish rims. The front has a 15" rim and a 13" rim is on the rear. We rode over some very bumpy stretches of paved urban roads and the only issue I had was dampening. It bottomed out over big bumps.
Probably not the best choice for sport touring but commuters should give it a second look when purchasing urban transportation.
I thoroughly enjoyed my two days of riding Suzuki's motorcycles and encourage everyone to check them out when they come to your area. Leave a comment if you've participated in a demo day. I'd really like to hear how other manufacturers handled their demo days.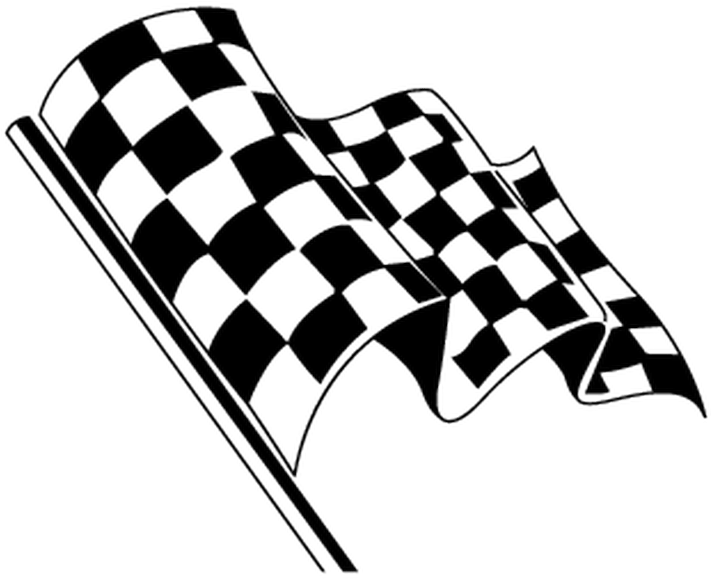 Have You Taken A Suzuki Ride?
I thoroughly enjoyed my two days of riding Suzuki motorcycles. If you did the same, what bikes did you opt to ride and why? Your input is invited. Leave a comment!
Share Link ...