For kicks, check out our FTC disclosure here. Updated Dec 13, 2022 ...
The History Of Sport Touring Motorcycles: One Man's Perspective
The editor asked me to write about the history of sport touring motorcycles. I'm not sure as to why he singled me out but I suspect it's because I'm the resident "Old Dude" and have been riding for quite a bit longer than the other authors. This is a daunting task as there's no official definition of "Sport Touring". It's also daunting because I'm by no means a motorcycle historian. So, I'm writing this not as a hard fact historical document but more as a general overview of the evolution of sport touring motorcycles within the thirty five some odd years that I've been riding street bikes.
"I'm not sure why the editor asked me to write this but I suspect it's because I'm the resident 'Old Dude' and have been riding for quite a bit longer."
As mentioned above, there's no official definition of sport touring so there also isn't an official definition of sport touring motorcycles. Obviously the name implies a mix of sport and touring riding styles but how do we define those? On one end of the spectrum are minimalists who tour long distances on small bikes with minimal "stuff". For example, many ride across the country on 250cc (or less) dual sport bikes with nothing more than a backpack.
At the other end of the spectrum are people who ride large bikes which would normally be considered full touring machines in a sporting manner. The Honda GL1800 Gold Wing is an example of a huge bike with tons of luggage capacity that can be ridden hard by a skilled rider ...
The other consideration in the sport touring equation is the ratio of "sport" compared to "touring" for a given rider. To those highly emphasizing the "sport" part of the equation, a full sport bike like a Suzuki GSXR is bearable for the touring bits as the reward is high when the roads get twisty. For others, a Gold Wing is plenty sporty while also being extremely comfortable and loaded with creature comforts like heated seats, cruise control, stereo, GPS, etc.
Criteria For The Sport Touring Classification
My own sport-to-touring ratio changes dramatically depending on if I'm riding solo or with my lovely wife Cathy. Riding solo my Aprilia Dorsoduro 1200 with a set of soft saddlebags fits perfectly. It's comfortable enough to endure 100+ mile freeway stints and 500+ mile days but also fun in the twisties.
When Cathy rides pillion, comfort and luggage capacity become more important. Our two-up weapon of choice is a Yamaha Super Téneré with huge aluminum side panniers and a top trunk. It features a softer suspension, heated gear plug-ins and intercoms. Big or not, the S10 is fun and will hustle down a twisty road pretty well (though perhaps not as quickly and easily as the Dorsoduro).
However, with this site's target demographic in mind, we need to set some criteria. For the purpose of this article, we'll define a sport touring motorcycle as having the following characteristics:
Enough power to propel two normal sized humans down the road at a spirited pace.
Roomy and comfortable enough for two normal sized humans to ride for several hours.
Hard luggage capable of carrying enough gear for two people to go on a weeklong trip. For many people soft luggage is an acceptable solution but I feel a true sport tourer will have hard luggage for it's many advantages such as security and weatherproofing.
Considerable wind/weather protection. For this article we'll specify a factory fairing.
Please note that I didn't include shaft drive in the above list. Although most current bikes categorized as sport tourers have shaft drive, I don't think it's a requirement for a bike to be considered in the sport touring category.
Early Rider Beginnings
As a preface to this story, allow me to present my motorcycle riding history along with a brief look at motorcycling in the United States prior to my involvement.
I began riding dirt bikes in 1973 at the age of fourteen. From that time forward I took interest in all things motorcycle related, reading every magazine I could get my hands on while pestering the local Suzuki/Kawasaki dealership. Although I didn't own a street bike until 1980, I was immersed in motorcycling culture. Beyond my initial purchase of a Honda CB750F Super Sport, I've owned and ridden the gamut of 350cc two-strokes to 1300cc four strokes. While most of my bikes have been Japanese inline fours, I've also owned singles and twins from Italy and Austria.
The seventies and eighties were times of big change in the motorcycling world. Before 1960, the major players in the United States motorcycling community were Harley-Davidson and British makes such as Triumph, BSA and Norton among others. The Harleys were big, heavy and powerful while the British bikes had smaller displacements and lighter frames. This lightweight design equalized or exceeded the acceleration of Harleys all while handling better courtesy of more nimble ergonomics. Brit bikes at the time had predominately twin cylinder, four-stroke engines.
Then, in the sixties, Japanese motorcycle companies began producing light and fast two-stroke motorcycles. Prior to that they had produced mostly small displacement, basic transportation motorcycles that were in high demand after the second world war. These light, fast, reliable and cheap motorcycles quickly had a major impact on the US bike market.
Japanese motorcycles were a huge factor in the collapse of the British motorcycle industry. The heavier, more expensive British bikes couldn't compete with their new Japanese rivals. However, the prevailing assumption in the States was that the Japanese could never produce a sophisticated large displacement multi-cylinder four-stroke motorcycle. That assumption was quickly proven incorrect with the introduction of the Honda CB750 in 1969.
The CB750 was an inline, four cylinder, four stroke motorcycle that was also the most sophisticated production motorcycle ever built. It featured an overhead camshaft, disc brakes and was the motorcycle for which the term "Superbike" was coined. It was also the bike that started the Universal Japanese Motorcycle (UJM) trend.
All of the Japanese manufacturers followed suit with inline transverse mounted multi-cylinder engines, (predominantly) chain drive and upright seating positions. Examples are the Kawasaki KZ, Suzuki GS and Yamaha XS lines. This is where our story begins.
The Aftermarket Influence On Motorcycle Manufacturing
At this time there was little specialization in the motorcycling world. A motorcycle was just a motorcycle. If you wanted a "sport" bike, you'd strip off unnecessary parts, install lower handlebars and rearset pegs, modify the suspension and hop up the engine. If you wanted a "touring" bike you'd add aftermarket saddlebags and a windshield or fairing. Even the Honda GL1000, predecessor to the modern Gold Wing, was a naked standard motorcycle.
The most popular aftermarket fairing and saddlebag company in the United States was Vetter, who made a fortune selling these items to bike owners who wanted to turn their standard motorcycles into touring machines. Manufacturers quickly tired of watching aftermarket companies make money by adding their wares to the manufacturer's bikes so they began producing their own fairings and hard bags. This sparked the beginning of specialized touring motorcycles.
Still, these wouldn't be considered sport touring motorcycles as they were mostly big, heavy and focused on creature comforts rather than a blending of riding style. The European market, different than that of the US, favored lighter, more nimble machines to the much larger Japanese tourers. BMW had a history of producing sportier bikes and in 1976 introduced their R100RS, featuring a full fairing complete with lowers.
The RS didn't come from the factory with hard bags but Krauser and other aftermarket companies offered the addition. The R100RS is considered by many to be the first sport touring motorcycle. Oddly, the first BMW that meets the sport touring motorcycle criteria for this article was the 1979 R100RT. It was similar to the R100RS but with a larger fairing and factory hard bags. Compared to the massive Japanese touring rigs to come, the RT was smaller, lighter and sportier. It was more Europe's brief nod to the touring motorcycle concept than a dedicated sport tourer. The "T" and "S" in the names denote "touring" and "sport", to further reinforce this notion.
BMW has continued to use the RS and RT designations to this day.
Japan's Entry Into The Sport Touring Market
Honda, who has always been willing to put out daring models in hopes of leading trends, produced what is probably the first Japanese sport touring motorcycle in 1981. This chapter started three years prior with their release of the wild, inline six cylinder CBX1100 (1978). Their flagship superbike, said model was a technological wonder and remains highly sought after by collectors.
By 1980, however, it had lost it's performance advantage over the other Japanese manufacturers inline fours, most notably Suzuki's 16 valve GS1100E. So, for 1981, Honda added a sporty fairing and small hard bags to the CBX, creating the first Japanese sport tourer (as defined by our criteria above). This bike wasn't a great success and was therefore dropped after 1982.
It would be several years before Japanese manufacturers would revisit the sport touring format.
Japan continued to develop ever larger and more opulent touring rigs like the Suzuki Cavalcade, Kawasaki Voyager and Yamaha Venture. Also grabbing a huge market share during this time was the exploding power cruiser segment. Honda had once again stoked the fires with their 1983 V65 Magna which mixed cruiser styling with superbike horsepower. Yamaha then contributed the V-Max, Kawasaki with the ZL900 Eliminator and Suzuki with the GV 1200 Madura.
Once again Honda grabbed the spotlight with the 1983 release of their V45 Interceptor. The Interceptor was the first real sport bike, incorporating race track technology like a perimeter frame and aerodynamic fairing. It's release coincided with new AMA Superbike rules which reduced engine displacement from 1025 to 750cc's. Other sport bikes with race track technology, like Yamaha's FZ750 which featured five valve heads, Suzuki's GSXR 750 and Kawasaki's less technologically updated GPZ 750 quickly followed.
Longer Distances Covered
While big touring bikes, power cruisers and sport bikes dominated the market in the mid 1980's, another trend began to emerge. Large displacement bikes that weren't full sport bikes began to appear. These bikes featured significant wind protection, longer wheel bases, engines tuned more for mid range torque than absolute horsepower and comfortable seating positions. Examples include Suzuki's GS1150ES and GSX Katana 1100, Kawasaki's Kawasaki's ZX10, Yamaha's FJ1100/1200 and Honda's Hurricane 1000. While these were still considered to be sport bikes they all made excellent platforms for long distance sport touring.
It's interesting to note that it was around this time that motorcycle specific soft luggage companies like Eclipse and Chase Harper began to grow as riders began to turn these excellent bikes into their own versions of sport tourers. Aftermarket options also expanded with companies such as Givi broadening their product lines to accommodate these riders. My own experience at the time was a 1988 Honda Hurricane 1000 which I rode on many long trips using Eclipse soft bags before switching to a full Givi hard bag setup.
The next big step in the evolution of sport touring motorcycles came in 1986 when Kawasaki introduced the ZG1000 Concours. The Concours featured a 1000cc inline four engine sourced from the Ninja 1000 (retuned for midrange), full fairing, large windshield, shaft drive and factory hard bags. It was the first Japanese turnkey sport touring motorcycle.
The Concours was fast, reliable, affordable and bulletproof. Kawasaki continued it's production with minimal changes until 2006. Despite Kawasaki's success with the Concours, the other Japanese companies remained void of purpose built sport touring machines for some time.
A Genre Begins To Form
Honda's first foray into the category since 1981 involved the 1990 ST1100, a completely new motorcycle designed specifically for sport touring. It featured a longitudinal mounted V-four engine, shaft drive and integrated factory hard bags. The ST1100's known for it's silky smooth engine and Honda's typical high build quality.
Yamaha raised the bar even higher with the entry of their FJR1300 in 2003 (stateside, it was released overseas in 2001). The FJR featured a monster motor derived from the R1 but with added displacement, tuned for torque. Factory hard bags, electronically adjustable windshield, shaft drive, fuel injection, available ABS and also factory top trunk were among the available options. It has continued in production with many upgrades through today. There was also an "automatic clutch" version which didn't sell well. In my (biased) opinion the FJR is the best looking sport tourer around. I owned a 2004 model for 10 years and put over 50,000 miles on it.
Suzuki has not yet produced a purpose built sport tourer but has offered hard bags as an option for it's Bandit series, eventually known under the guise of GSX1250FA and now GSXS1000F.
Triumph was an early player in the sport touring market with their 900cc and 1200cc Trophy models. The Trophy 900 was an inline triple while the 1200 was an inline four. They were originally more sporting models without hard bags but were redesigned to include hard bags in 1995. Trophys are fairly basic sport tourers with chain drive and unique styling. Their engines are over-engineered and under-stressed so they're reliable. Low production numbers mean you won't likely see many of them (should you prefer individualism).
BMW continued to produce and update their sport touring lineup with both boxer (R model designation) and the "flying brick", sideways mounted inline four engines (K model designations) in their "R" and "T" configurations. A sportier version of the boxer arrived with the R1100S, available with factory hard bags and leaning more in the direction of "sport" than "touring".
Ducati also produced sport tourers geared on the sporty side with their ST2, ST3 and ST4 models. All of which were chain drive, with numeric labeling for performance level.
Post Millennium Technological Developments
Through the 2000's, increased market demand for sport touring motorcycles drove manufacturers to update and introduce more sophisticated sport touring models. Ever increasing horsepower, fuel management, electronic gadgetry such as ABS braking systems, electronically adjustable windshields and ergonomic adjustability improved the breed and drove innovation.
Honda significantly updated their ST models in 2003, releasing the ST1300 in the United States. BMW then upped the ante with their K1200GT, using the K1200S sport bike (now transverse mounted) inline four engine. The GT was further upgraded in 2008 with displacement and equal options as the K1300GT. Kawasaki launched a completely new Concours ZG1400, commonly referred to as the C14, in 2007. The C14 was instantly a major player in the sport touring market with their ZX14 based engine and modern amenities such as fuel injection, variable valve timing, keyless ignition and electronically adjustable windshield. Shaft drive and factory hard bags were also standard. Yamaha soldiered on with the FJR1300, incrementally improving the bike to remain somewhat competitive among the mix.
Beginning around 2010, ride-by-wire electronic fuel injection systems became the norm and with them, the addition of ride modes and traction control became common. Electronic adjustable suspension systems, both static and dynamic, were often part of new upgrades. Of course, horsepower increases and improved rideability were included as well.
A five-year developmental windfall ensued ...
The 2010 Kawasaki C14 received traction control, updated ABS, linked brakes and "Fuel Economy Assistance Mode" to conserve fuel under certain riding conditions.
Yamaha added YCCT ride-by-wire fuel injection to the FJR in 2013, which included drive mode selection and traction control. In 2014 Yamaha also added an ES model to the FJR lineup which included updated inverted forks, an electronically adjustable suspension and a static system which allows damping and preload adjustments through gauge cluster menus.
Honda's ST1300 has remained relatively unchanged and, while featuring linked ABS and electronically adjustable windshield, doesn't include much newer technology. A major update is needed which could be fulfilled with the release of a completely new model.
Triumph introduced a new Trophy 1200 in 2012 which incorporates a new transverse triple engine, six-speed trasnmission, ride-by-wire FI with traction control, cruise control, static electronically adjustable suspension, linked ABS and tire pressure monitoring system. The Trophy is large for a sport tourer and definitely leans to the touring end of the sport touring spectrum.
BMW continually updated the R1200RT in terms of power and electronics. Between 2005 and 2013 improvements included double overhead cam heads, cruise control, heated grips and seats and traction control. The biggest news was the redesign for 2014 which saw a change to a water cooled engine, ride modes and dynamic electronically adjustable suspension (ESA). Many publications have raved about the latest RT and have chosen it as their sport touring motorcycle of the year and favorite sport tourer.
BMW also fired a huge shot at the sport touring target with their 2011 release of the K1600GT. This new model is powered by a silky smooth transverse inline six engine that produces massive horsepower and torque. Advanced electronics are a big part of the package, depending on availability. ABS, heated grips, cruise control, power adjustable windshield, an audio based GPS and communication package, Bluetooth, adaptive headlights, traction control, electronically adjustable suspension, tire pressure monitoring system and an alarm all come both standard and optional.
The GT has also been highly rated by major motorcycle magazines, receiving several "best" awards.
Ducati has taken a different path in the sport touring market with their unique Multistrada being their primary offering. The Multistrada was first introduced in 2003 in an air cooled 1000cc L-twin version and promoted as a dual sport but it's street based wheel/tire sizes made it more suitable for street use than off road use. Like BMW, Ducati has led the way in electronic advancements and ever more sophisticated and powerful engines.
In 2010 a 1200cc version was introduced including a new 1198 Testastretta derived engine, ride-by-wire FI, adjustable traction control and ABS. In 2013 "Sky-Hook" dynamic suspension was introduced and was highly praised in practically all reviews. The Multistrada is one of the most sport oriented entries in the sport touring world with it's high horsepower-to-weight ratio, chain drive and sporting suspension. As a testament to it's sporting abilities, the Multistrada has won the Pikes Peak Hill Climb motorcycle race multiple times, including four consecutive victories from 2010 through 2013 and numerous top ten finishes.
Aggressive, Yet Elegant
As in most motorcycling segments, current sport touring motorcycles are more powerful, comfortable, adjustable and electronically advanced than ever before. Riders can choose anything from near sport bike performance with acceptable comfort to almost luxury tourer comfort with considerable sporting ability, all with plenty of storage to accommodate long journeys.
Sport touring motorcycles are currently available from Japanese and European factories. The world economy, slowly recovering from the recession of 2008, is beginning to expand R&D for new model production. Suzuki was hit particularly hard by the recession but has begun to show signs of renewed life. Maybe we'll see a dedicated sport tourer from them soon.
Editor's Note: Here it is, Joe. (Still, no factory hard bags?)
What Does The Future Hold For The Sport Touring Segment?
Horsepower, torque and driveability will continue to improve with further development of engine management systems. Costs of higher end models will continue to increase as newer technology is developed but lower end models will continue to be available at reasonable prices as manufacturers expand production facilities in countries like Thailand and India where lower labor costs are available. Companies in these countries such as Hero and Royal Enfield in India and Chinese manufacturers like Loncin, Lifan and Zongshen are growing rapidly.
All of these companies and others are poised to expand into worldwide markets with inexpensive products and ever increasing quality. Rider aids such as traction control, drive modes, advanced ABS and quick shifters will become more popular. Dynamic suspension will become more common as cost lowers due to production volume.
Advances in engine technology will allow production of smaller displacement engines that produce sufficient power at lower costs. Turbo/superchargers are becoming more prevalent in the automotive industry as emissions and fuel economy regulations tighten. These technologies, combined with modern fuel and ignition management systems, allow smaller displacement engines to produce increased power with higher fuel mileage, lower emissions and lower weight.
This technology will soon be common in the motorcycling world. Consider the possibility of a light, small displacement sport tourer with 100+ horsepower and 50+ MPG ... an intriguing concept. I predict there will be a huge (already occurring) shift from traditional sport touring motorcycles to what are now considered adventure bikes but that's a subject for another article.
Open To Interpretation (Concluding Thoughts)
This article touches on many makes and models while providing a lot of detail but isn't intended to be all inclusive. While I believe most of the influential makes and models are represented, there are certainly others worthy of mention. Readers can argue (and rightly so) that their "Brand A, Model B" bike is the perfect sport touring motorcycle, possibly even the best ever.
That's what makes this segment so interesting. Everyone has his or her own take on what defines a yet to be solidified genre. By all means, represent your definition by getting out for a ride!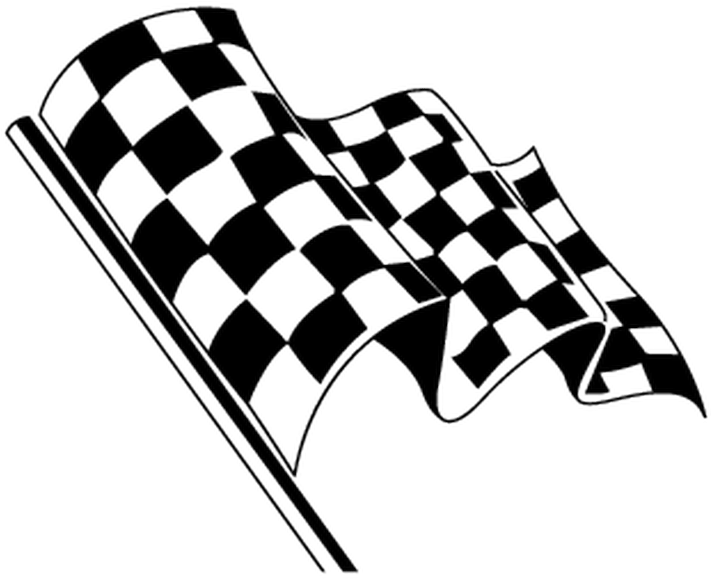 What's Your Ideal Sport Touring Motorcycle?
There are many models to choose from. Which is your favorite? Is it converted or purpose built? Your input is invited. Leave a comment!
Share Link ...