FTC disclosure tour-de-force here. Updated Dec 15, 2021, this article contains one or more maps ...
Chicago To Asheville By Motorcycle: A Brief Summary
For the extended week of May 23rd through the 21st, my wife Margaret and I set out on a sport touring motorcycle trip, sightseeing through Indiana, Kentucky, Tennessee, North Carolina, Virginia, West Virginia and Ohio. Chicago winters being what they are, it should come as no surprise that once we experience even the most minute hint of warm weather, we're packing our hard luggage and heading due south to hunt for as many curves as we can ride. This trip is no different.
"My wife and I travelled (two up) from Illinois to North Carolina and back on our sport touring motorcycle. It was an incredible experience."
Originally planning to touch the coastline of every great lake, a good friend pointed out that we'd only be heading further north into the chill. Our solution is to contact friends and family and give them a minimally accurate detail as to where we'll be and when before getting on with the ride! There's no better way to plan a motorcycle trip than by combining basic organization with a "seat of your pants" sense of adventure.
Our trip begins with a slab of expressway. What we expect to be traffic saturated, straight-ahead riding blended with Memorial Day weekend congestion turns out to be a fairly useful warmup. How often we'd need to stop, what gear would need to be within arms reach and other minor details would find their rhythm without any need for maps or even an inner compass.
The Hayabusa suspension that I've retro-fitted onto our '03 Bandit 1200 gets it's test run. For every 50 of the 310 total miles we're riding from Libertyville to Mitchell, Indiana everything is smooth sailing. Not one bump is felt from start to finish, with the exception of clinking glasses in toast to my cousin's soon-to-be-born baby Brodie, complimented by ribs, sweet potatoes and salad.
Then we're off to Danville, Kentucky. Immediately, the scenery is beautiful. While we're not knee deep in twisty roads yet, we're more at peace with two lanes total.
This is horse territory, so we enjoy viewing the farmland along our route. Mammoth caves, a definite stop for anyone on four wheels, catches us off guard. Having expected it to be part of tomorrow's ride, we simply visit the welcome center and collect information, planning another dedicated trip in the future.
Our next stop is Middlesboro, Kentucky. Getting there takes us through Red River Gorge and it's manic, single lane, cliffside roadway. The twists have gone from "zero to eleven" in under fifteen minutes. Things settle into a more comfortable pace with the beautiful route 30. Cumberland Falls then marks our final sight of the day before we check in and get some rest.
In the morning, it's Etowah, North Carolina or bust. Mom's waiting with brats and steaks prepped for the grill. In transit (beautiful transit!), Margaret spots a big cat. Tennessee's scenic parkway leads us into our first stretch of the Great Smoky Mountains which is a pleasure to ride be it expressway or otherwise. From then on, the roads become more and more rural before conjoining with a busy 441. Lunch in Cherokee and dinner with the parents amounts to a duly earned narcoleptic collapse.
Sleep in tow, it's on to Meadows of Dan. Mom's suggested entry onto the Blue Ridge Parkway proves perfect. We've officially entered days of great riding without any stress whatsoever. It doesn't get any better than this! Hilly views, quaint towns and friendly folks charm us into oblivion.
Meadows of Dan isn't a preplanned destination. Our decision to stay the night there is drawn from the pleasant people and agricultural atmosphere. Let me rephrase that:
"Pie. We stayed because pie. Also ... pie."
For day six, we consider Beckley, West Virginia as our next stop but stick around a little longer than usual. The breakfast and scenery at the Woodberry Inn are hard to leave voluntarily but random deer, "taser-gun-knife" gas stations and street golfers await. You'll know soon enough. ;)
Bouncing off the western tip of Shenandoah National Park, we hope to shrink the remaining distance between a solid night's rest and our agreed rendezvous point with good friend Jon Radermacher. Jon's meeting us to lead through an aggressive southeastern Ohio twisties ride, so Beckley it is. Views along our way only get better.
At sunrise, we're amped for the longest possible route to Columbus, Ohio. My brother, sister and her boyfriend Jed have rooms waiting for the lot of us complete with dinner and drinks. The guilt we feel while stretching the ride for hours on end subsides at every turn. We even take an opportunity to roll, low rider style, through my hometown, barely recognizable in it's changes since I lived there. All of that "development" can sometimes leave a void where history once was.
At the end of the day, family and friends get to enjoy some time together, clinking glasses and resting up before returning to "normality" the next morning.
That would not be the case for us. Returning to Libertyville, Illinois from Columbus, Ohio can optionally be done in one ride. Today, however, showers and thunderstorms present option b. Don't get me wrong. We ride in the rain often but this isn't rain. This is more of a natural pressure washer, complete with a constant, diagonal lean and two-wheeled hydroplaning. A ten-minute underpass introduction to other fellow riders (plus one open-top hot rod) says that the next exit up ahead is where we'll be stopping for the night, just east of Indianapolis.
One final night away from home and we're good for the remainder. Patient bluetooth conversation has us revisiting the week's events, laughing about some and in awe of others. We hope you'll buy some of our route maps (helps the site) and enjoy this incredible trip for yourself!
Ready for an in-depth account of the entire journey? Let's get started … Day Zero: Preparation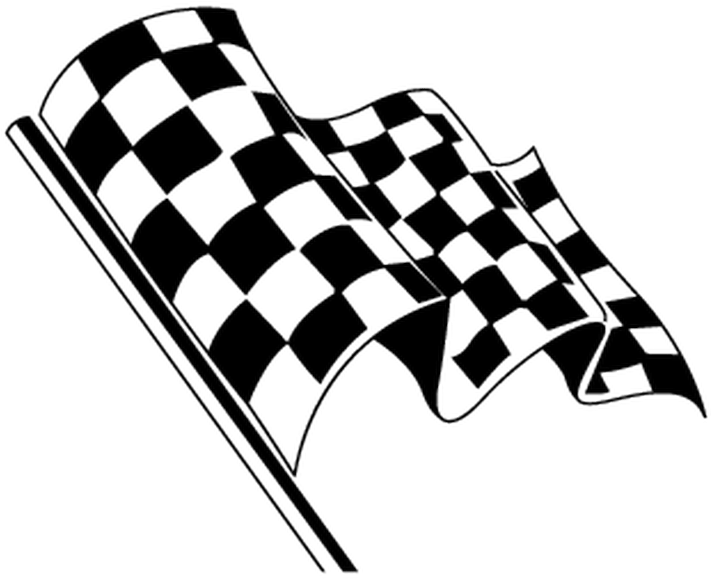 Have You Travelled The Blue Ridge Parkway?
There are simply too many amazing scenic attractions along the parkway to cover in one week's riding time. What beautiful sights have you seen on this route? How did they affect you and what did you take away from the experience? Your input is invited. Leave a comment!
Share Link ...