Take a gander at our FTC disclosure opus here. The following article was last updated on Dec 15, 2021 ...
Chicago To Asheville: Two Up Packing Procedures
Preparing for a solo motorcycle trip is one thing but riding two up presents an entirely different set of challenges. Packing for a 2k+ round-trip ride from Chicago to Asheville entails not only scaling what you bring down to the bare minimum, it also means each of the items being stowed should be designed as compactly as possible for lighter storage without compromising usability. Even with the variety of streamlined travel products available today, this is easier said than done.
"Preparing for a solo motorcycle trip is one thing but riding two up presents an entirely different set of challenges."
Having experienced our fair share of long distance riding, my wife and I find this sport touring getaway to be a perfect opportunity for revisiting my go-to packing list. In consideration of mutual materials (sunscreen) versus individual (attire), I decide to start with a best case scenario "what can go" pile which can be whittled down as needed. We essentially go big and then adjust to suit.
After recently purchasing new hard luggage for our Bandit 1200, We certainly have enough space for two up riding. Finances being what they are, however, not all of our camping gear is suitable for backpacking, which has comparable obstacles as those in motorcycling. One step beyond "a bit much" is "far too much", so we find ourselves bouncing between three immediate questions:
Can we camp?
If not, what about cabin rentals?
Maybe just friends/family, hotels and motels?
Due to the weight specifications of our new luggage, I opt to purchase a small hanging scale not only for our garage but also to take with. It leaves a small footprint in our packing plan and keeps the bike in balance during our travels. It's this simple digi-tool that eventually changes our entire approach to packing, balancing the motorbike down to mere ounces throughout our route.
The lightweight bags that come with Shoei helmets prove perfect for the hanging scale as well as in-ride organization. Unfortunately, it's quickly obvious that we're asking more of the luggage mounts than SW Motech would like. Eleven pounds per side case and eighteen for the top, each figure including the weight of the case, doesn't leave much room for fun.
Don't get me wrong. I'm confident that they're just covering their manufacturing risks by burying said risks under twenty miles of bedrock with a parking lot full of buses on top. Averaging various opinions across the web, the hardware remains sturdy without the "case weight" calculation.
"... but don't quote me on that."
So, Can We Camp?
Well, we could but that really depends on how comfortable we are with less than we'd usually pack into a car. Margaret's no diva. She's okay with the minimalist factor, though her ultra-slim hair dryer does make it into the "definitely going" mix and any man who's ever contested that knows better than to do so ever again.
We don't yet own a two person tent that's compact enough for two up long-distance motorcycling. Our sleeping bags, quite small in their compression sacks, are still a bit bulky and would have to serve as lower lumbar support for Margaret (not necessarily a bad thing). Then there's the matter of sleeping pads, which can be heavy but might wrap around the sleeping bags well enough.
No, we'll let camping go for this trip. It's really just a matter of patience and while we're probably good for a mid-season motorcycle camping getaway, it can wait until we're on separate motorcycles. Sacrificing the tent option, it's onto the next semi-rustic question.
What About Cabin Rental?
Until my trip to Portland with resident author Travis Burleson, I'd never really taken note of the cabin options that are available at KOA campgrounds. They're simple in that they provide a bed (minus bedding), small patio and storage. This is a uniquely affordable option for anyone trying to save a buck without packing a tent onto some awkward location of the bike.
Still, it would mean the same attempts at stowing our sleeping bags in some opportune void. While I'm not against it, I fear the total weight of the top case combined with compressed leverage (albeit puffy sleeping bag leverage) might cause problems with the mounting hardware. Arriving at point b to find that our top case is missing isn't on the docket.
Again, it's a prospect for future travels. We decide to keep this year's first trip a "brass tax" tour, featuring plumbing and continental breakfasts. At least the decision's been made!
Hotel, Motel Holiday Inn!
With choices chosen, the list of what's going with us continues to shrink. All of the packing list concerns pertaining to shelter and cookware are crossed off. Friends and family are priority destinations and anything inaccessible to relatives can be booked on arrival.
To keep things lightweight, I also choose to abandon my motorcycle manual, LED lamp, work gloves, twine, small hammer and even chain lubricant (the Bandit's new x-ring chain can handle it). Leisure items such as swim trunks, pocket chair and a deck of cards aren't much of a loss either.
It's while we're packing that I relearn the greatness that are zip lock bags. They're actually put to use right from the start. Jumbo bags keep shoes and slippers isolated from other items. One large bag is for usb charging components and another is for electronic accessories (laptop, kindle). Another medium/large bag is for foodstuffs such as protein bars and instant coffee.
T-shirts and underwear are packed on top of everything else for quick access should cold weather turn warm or vice-versa.
The total weight of everything ends up being more than we're comfortable with, so we put the tool kit under the seat. Extra throttle cables are then coiled into the bottom of our top case. The bike is ready to roll and we're anxious to hit the road!
So begins our New Heartland long distance sport touring motorcycle trip.
Ready for more? Day One: Libertyville to Mitchell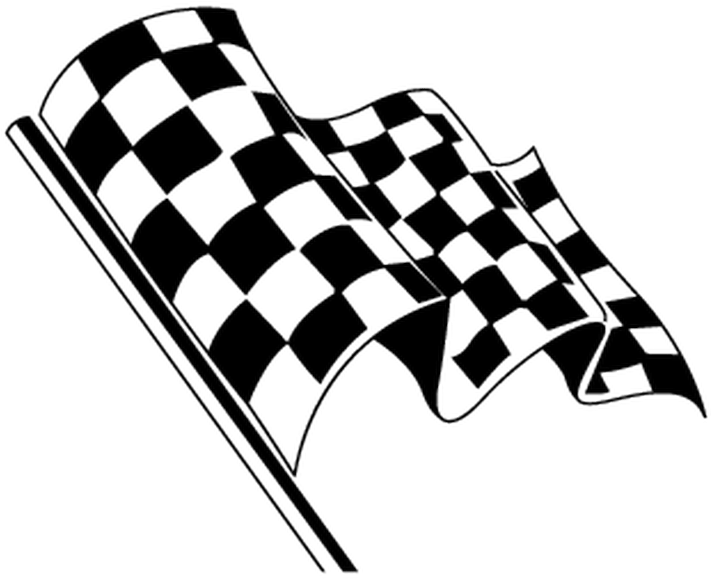 What Do You Like To Pack When Riding Long Distance?
Everyone's different. We provide a basic list for motorcycle packing but nothing's set in stone. What items do you consider when traveling and why? Your input is invited. Leave a comment!
Share Link ...