Unfold our FTC disclosure melodrama here. The following article was last updated on Oct 25, 2022 ...
DIY Motorcycle Tool Kit For Roadside Repair
No motorcyclist wants to bring more gear along for their journey than absolutely necessary. Imagine trying to pack all of the kit you see above onto your smallest ride. Stealthy and multifunctional motorcycle tools are definitely preferable over the former.
Let's look at which motorcycle tools might be worth packing before any ride. I don't say short, medium or long because all riders must reckon with the unexpected. It's a sometimes unavoidable ingredient that we as enthusiasts must prepare for.
Below are a few components for in-transit motorbike problem solving.
I should clarify that I've packed both all and none of the motorcycle tools mentioned on this page. My own decision as to what goes and what stays depends on a number of factors. Available storage space, total miles covered and how many riders I'm traveling with are just a few.
Each of the tools/solutions described are prioritized under the following logic:
"If at any point in this article you find yourself thinking 'that's enough', you might be right."
All of my motorcycles are metric. If the bike you're riding isn't, substitute whatever information you must. If you'd like for us to build and ship a custom motorcycle tool kit that's tailored to your motorcycle's year/make/model, please click here.
At The Very Least ('Round Town Motorcycle Tools)
Even if you're venturing farther than the above heading suggests, having an AMA membership is a first big step in self rescue. They've been around (essentially) since 1903, so it's safe to bet they'll come runnin' if you need 'em. Your membership comes with a lot of perks, also and finances their support for motorcycle-friendly causes.
Still, motorcycles have their particularities, so the following bits may help ...
Your throttle cable will eventually break. So will your clutch cable. It probably won't happen while you're sitting on your couch. Rather, you'll be on the road. Have an extra on hand. Sure, you can warp and crease it into the compartment under your seat but at least have it. It will be put to use.
At the heart of our tool kit is the Leatherman Wave. This stainless steel multitool eliminates four others. It includes needle-nose pliers, phillips/flathead screwdrivers, hex wrenches and wire strippers. Not only does it save space, it actually contributes thirteen additional utilities. I keep it in my pocket wherever I go.
Our full review of the Leatherman Wave is posted here.
Motorcycle Tools For Single/Two-Up Touring
The first thing people see upon opening my top case or tail bag is whatever goodies I felt like bringing with. Keys, gum, phone, wallet, watch are the basics. I'll sometimes follow that up with the latest copy of a respectable motorbike magazine.
Underneath these material assumptions of a trouble-free journey, nested in the bowels of future failure, rests a dichotomy of sophisticated, industrial grade band-aids. All of my motorcycles new and old show their remnant effects. Peer into the bottomless deck of tarot cards that represent your roadside future.
Poof! Okay, they're not all that special but they make grab-and-go much easier. Add these small tool bags to your shopping cart.
Primary Motorcycle Tools ...
In one bag, not surprisingly dubbed the "tool" bag, I carry what you see above:
small ratchet surrounded by three of my larger sockets for axles, brakes and engine
three smaller sockets for covers, panels and accessories
headlamp with anti-bug, red LED option
ratchet extension surrounded by four of my taller sockets for spark plugs, battery and such
spark plug gap adjuster is a coin sized tool that's easy enough to pack
Leatherman's driver assortmant adds forty tools using only 1" x 3" x 1/4" of space
Leatherman's bit driver extension provides access to tight spaces
10mm box wrench because for some reason, this tends to come in handy
These selections once reflected the needs of our entire flock. New additions to the collection require torx head sockets, however so compatible substitutes get swapped out when necessary. Select your sockets with respect to whichever motorcycle you're riding.
Secondary Motorcycle Tools ...
Now onto the other bag, which I've designated for auxiliary and electrical:
bungee cords (1', 2' and 2.5')
siphons save time should you run out of fumes mid-trip
3/8" vinyl tubing in case a temporary fix is the only option
electrical tape (high quality)
spare headlight bulb + one of every fuse the motorcycle in question makes use of
zip ties are perhaps the most important item on this page!
Add-On Utilities, Luxuries And Conveniences
With excess luggage capacity on multiple motorcycles or a full-scale tourer, these next items (some heavy) are worth having. They can be divided among different bikes when traveling as a group to lighten the load. I myself have saved others a time or two using #24 and #25 ...
These useful (albeit less essential) tools are as follows:
Lest We Forget ...
These last two items are the bridge connecting you to directions, assistance, restrooms, fluids, food and phones. Do not overlook their importance. From left to right: deodorant, cologne.
So, there you have it. This basic motorway survival kit will either help you solve whatever problems present themselves or find a solution through civilized means. Scale it down to your heart's content but don't cut any corners to save space. You can never be too prepared (strokes fancy mustache).
If you'd like for us to compile and ship a custom roadside tool kit that's tailored specifically to your motorcycle, please contact us directly. We'll research your bike's year, make and model along with known manufacturing concerns. Make mention of any additions or omissions you require and we'll get right on it!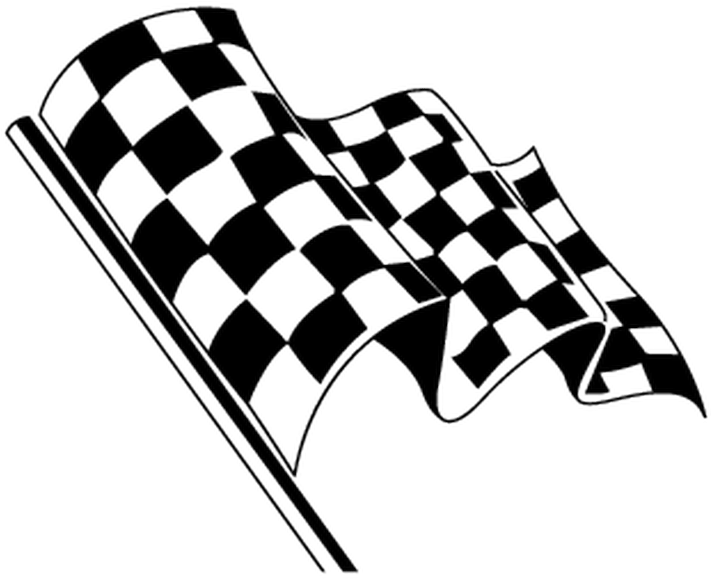 Did We Miss Anything?
There are many tools worth bringing that defy rider logic. What compact/combination solutions have you developed over the years? Have you ever had to put such utilities to use? Your input is invited. Leave a comment!
Share Link ...