Updated Dec 15, 2021, this article contains one or more maps ...
Beckley To Columbus: Shortchanging The Triple Nickel
Riding a looped motorcycle route can eventually lead to timezone confusion. For today, our disoriented internal clocks bring profit in the form of a beautiful sunrise and photos to boot. It also means avoiding foot traffic at the Fairfield Inn & Suites continental breakfast dining area.
Leaving Beckley, West Virginia, it's time to meet our good friend Jon Radermacher. Jon is president of the Antique Motorcycle Foundation (and a fellow Bandit 1200 owner) and we've made plans to ride "grand finale" style through southeast Ohio towards Columbus. Reaching him in New Martinsville with enough remaining gusto to fire through intense twisties at a spirited pace means today's route begins with three hours of slab time.
This is easily the greatest expressway cruise I've experienced. Beautiful scenery and fluid riding supersede the bland nature of four lanes. Route 64 leads to 77 and we're there without issue.
Readying for Jon's carefully prepared "spaghetti run", we take a looong break at an area Walmart. Surprisingly, the vegetables and packaged eats in their new gas station are fresh as can be. Still, the sun continues to rise and once the shadows are gone, it's too hot to wait any longer.
Here's what we initially set out to conquer ...
Crossing the bridge into Ohio, Jon leads us along some of the most incredible roads in the Northeast/Midwest. We're immediately met with technical switchbacks, banked sweepers and breath catching straights. Even with my pillion copilot and all of our luggage, the bike is handling as though it were grinning from ear to ear.
My original intention to record the day's activities on our GoPro are met with a dead battery. While I've since installed a backup battery and charger, there's no video to see beyond the 45 seconds of taupe Walmart gas station masonry and Jon's license plate while he and I wait for Margaret to find her seat. I did however encode this Google Earth map tour, which is (in some ways) even cooler!
In this heat, breaks are important. Hydration is key and we stop often. Of course, it's during these breaks that you meet the most interesting people. We have a known hat that gets passed around in our riding circle. Cousin to "that guy", it's invisible crown is dubbed that of "hillbilly whisperer".
Without our usual riding group on hand, it's only a matter of time before one of us finds that unwanted social connection that simply won't detach.
Isolated personalities insist on approaching us. Standing outside a rural ice cream shop (about one hundred open yards from an adult mart?), a humble young gentlemen makes mention of his interest in "Harleys and Ninjas". Specific Clickhole quotes come to mind.
It happens again when a local man (with his henna covered child) doesn't seem to understand that when I say we know where we are, where we're going and that I was born and raised in these parts, he should cease all attempts at informing me about what's what on which road that leads where and why. I stop engaging him in conversation, enter the gas station and buy a water. When I return, it would seem that I've "relinquished" command of the situation to Mr. Radermacher.
"Relinquished? That's your verb? How about abandoned?"
- Jon R.
It's hard not to laugh. In fact, it's impossible. This man won't stop talking and while Jon isn't even making eye contact, he continues responding with "Uh-huh. Uh-huh."
Back on the road, we're pretty amped about the upcoming Triple Nickel, an infamous thirty four mile stretch between Chesterhill and Zanesville (see map above). Upon reaching the start, we find that much of it is closed off for repaving. We'll be needing a bit of map work to compensate.
Jon's "Plan B" is just as fun ...
After all's said and done, we begin another relaxed cruise to Columbus via US 33. I elect to take a detour through my home town of Canal Winchester, hoping to connect with someone I know or reminisce about my childhood if only for a moment. This town fights to remain recognizable.
They say everything changes, that it's how development works in a world of "progress". When you choose to build paper thin mansions on the farms of yesteryear, some might suggest that all you're really doing is subtracting purity from an otherwise historic environment one bit at a time. I often miss the town I remember Canal Winchester to be but having seen so much outside of it, I take pleasure in knowing that those I grew up with are doing all that they can to help outsiders understand what's important around here.
Chin up, CW. I remember the unkept rural yards, popsicles, playing in the sprinklers, muscle cars and sneaking out at night for a bike ride along Slough Road all the way into Lithopolis.
After rolling gangster style through the intersection of High Street and Waterloo, I flip the bird at Buffalo Wild Wings and ride on to my sister's house downtown. This is no time for darkness. We're ready for pizza, adult tonics and deep reflection on one great day's events.
Ready for more? Day Eight: Columbus to Greenfield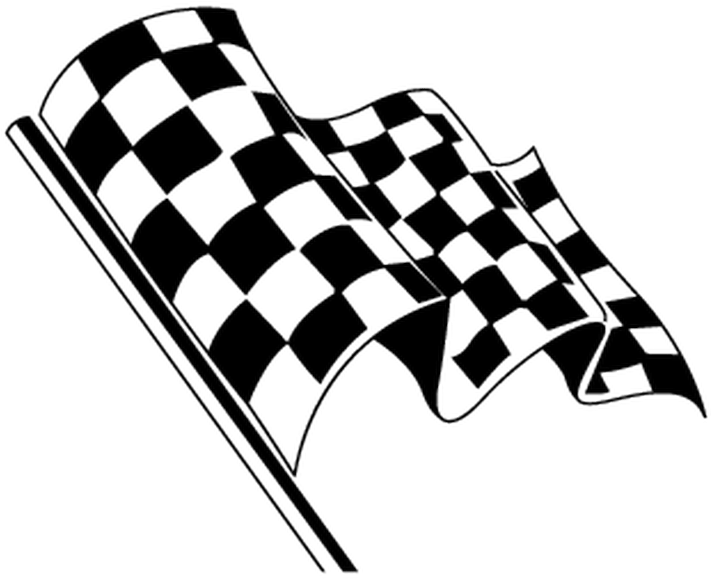 Have You Ridden The Triple Nickel?
555 sure is popular among sport touring enthusiasts. What are your favorite sections? Where do you like stop along the way? Your input is invited. Leave a comment!
Share Link ...