Our blockbuster FTC disclosure awaits here. The following article was last updated on Sep 10, 2022 ...
A Lady Rider's Guide To Motorcycle Packing
Let's admit it, shall we? Packing isn't easy for everyone. Only the most prepared A-types have a go-bag always ready. The rest of us hem and haw over what to bring and wear. What if I need this? We might do that so I should bring X or maybe Y.
Motorcycle trips make it easy because you know you have limited space and can't overpack. Motorcycle trips make it hard because you know you have limited space and the line seems to blur when deciding what is necessary and what is optional.
I'm writing to female riders and passengers as I am both. Also, I'm a recovering overpacker. I've adopted a minimalist mindset when packing for long distance trips with my husband riding two-up. I had to. I'm about to embark on my first long distance trip maneuvering my own bike. I decided it was time to form my own moto packing list, one that better suits my needs as a female rider.
"I'm writing to female riders and passengers as I am both. Also, I'm a recovering chronic overpacker."
Keep in mind that packing isn't just about the physical volume you see (how big the luggage) but the weight limitations as listed by the manufacturer. When packing, whatever clothes you are wearing under your ATGATT counts. You also don't need an outfit for every day of the ride.
Let me clarify, you do need some type of clothing to wear everyday but you don't need a fashionista and different outfit for each day of the ride.
For a longer trip, launder using a local laundromat, utilize laundry services at a hotel or do-it-yourself using a Scrubba. If using a Scrubba, bring items that are quick-dry so that items are ready to be packed or worn the next day.
If you're a low-maintenance kind of gal, kudos.
High-maintenance gals may need to come to Jesus. Condense as much as possible into smaller travel containers and bonus points for finding multi-purpose products. For example, most tinted CC or BB creams take care of moisturizer, sunblock and foundation. Campsuds can be used as both body wash and shampoo. Or challenge yourself to go low maintenance for the trip.
I keep my hair braided or pulled back under the helmet but you're off the bike sometimes and may spend an extra day sightseeing, so the hair management products are optional and as needed. Consider dry shampoo, a hat or hair band.
Clean, comfortable clothes and underwear are the goal versus "best dressed" off the bike. Besides, you're already awesome - you're traveling by motorcycle and experiencing life in a different way!
If you're riding your own bike with luggage, you'll have more room than if riding two-up and sharing precious cargo space. You'll be tempted to bring more than you need. Don't. Admit it, you never quite wear everything you pack in your vacation suitcase. You don't need as much as you think. Stick to essentials. Any extra room may be able to tote a have-to-have souvenir.
Sidenote: There's something about luggage (and purses) that makes us want to fill them to capacity. We also tend to adapt to what we see. If you go from a 34 liter to a 52 liter top case, you'll wonder how you survived before with the smaller case.
Lists are handy. This one is meant to be helpful ... a way to organize what to pack and if nothing else, a way to think about what you need to bring versus what you think you need to bring.
Once you have the luggage volume and trip duration in mind, let's start with the clothes:
Denim jeans - 1
Comfortable pair of walking pants, shorts, chinos/khakis or skirt - 1
Underwear - 2 or 3 at most
Riding socks - 2
T-shirts, tanks tops, blouse - 2, 3 at most
Fleece pullover/jacket - 1
Comfortable walking shoes, sandals or flip-flops - 1
Rain gear - 1 set top and bottom
Optional: Bathing suit; long underwear top and pants, comfortable dress, hat
Toiletries:
Toothbrush
Toothpaste
Floss
Facial cleanser or wipes
Sunscreen
Lip balm
Moisturizer
Optionals*
*eye cream, make-up, hair products if camping (shampoo is usually provided at lodging), mini blow dryer, brush/comb, hair band, etc.
You'll want to use some kind of bag or compression sack to contain your items within the luggage. This makes it easier to transport your items from the bike to a hotel room if you want to leave the luggage mounted on the bike. It also organizes everything from spilling out when opening the luggage whether you choose to leave it on the bike or not.
If you're riding solo, then you already know that there are bike essentials you need room for. Consult this list if you want to check yourself. If you're camping, that list can be found here.
My husband and I have gotten better and better at condensing what we bring with every trip. Another tip I have to remind myself of every time: If you forget something, there's a retail store out there somewhere that is more than happy to sell you what you need.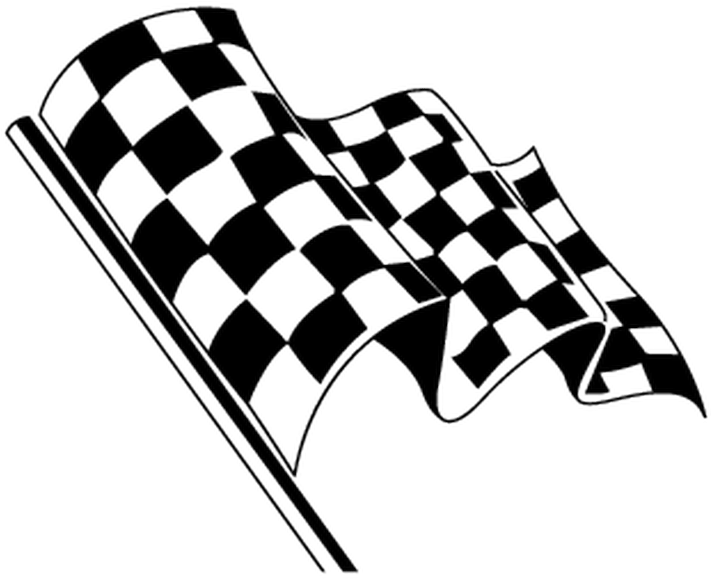 What Do My Fellow Female Riders Pack For A Long Distance Motorcycle Tour?
One size rarely fits all. Did I miss something above? What basics do you bring or would you suggest? Your input is invited. Leave a comment!
Share Link ...