Updated Dec 15, 2021 ...
Consider The Middleweight Sport Tourer
"Bigger is better!" This is the American way right? It certainly seems so when it comes to sport touring. The bikes in the segment seem to get bigger every few years. The Honda ST1100 is now the ST1300. The BMW R and K bikes went from 750 to 1000 to 1100 to 1150 to 1200 in the last 20 years. Now the K1600 is the standard-bearer for the series. The same can be said for Yamaha with the FJR and Kawasaki with the Concourse. The bikes seem to have become more tourer than sport. They're great if you want to spend hours on the slab munching miles two-up for weeks on end. But what about the weekend getaway through the twisties? Or even a longer journey where you want to take the scenic and curvaceous pavement and maybe even bring some gear to camp?
"These are only a few alternatives to those monsters the industry wants you to think are necessary for a corner happy adventure."
Even though the industry may have mostly forgotten about the middle weight sport touring segment there's still some options, especially if you're willing to supply the bags and touring comforts yourself. Let's start with what you can get out of the box. I'm talking about the BMW F800GT, Kawasaki Versys 650LT and Honda Interceptor. All of these bikes can come with full set of panniers and plenty of power and comfort to put the miles down.
The F800GT offers comfort and sporting with belt drive simplicity and German reliability. In true BMW fashion if you want bags you'll have to get them as an accessory. If you skip out on some of the electronic mcguiffins like ESA you can get yourself a brand new F800GT with luggage for around $14K MSRP. Pricy for sure but you get a BMW and the usual standard features like ABS, heated grips and a center stand. If that seems a little steep for you remember you can get the earlier iteration the F800ST for under $10K on the used market. You'll have to spring for aftermarket luggage and maybe a taller windshield though you may be able to find one with the add-ons if you don't mind that the ST has slightly higher pegs and lower bars.
The Versys LT (a $900 upgrade of the standard Versys) gives you bags and not much else but comes in at a thrifty $8899 MSRP. For this you get a proven 650cc parallel twin that is in two other Kawi models (the Ninja and Vulcan-S). This latest iteration of the Versys includes improved engine isolation to cut the vibes, better wind protection, and ABS. If you want to add a factory top case it comes in under $500 which is pretty cheap compared to the competition. Add in an adventure-esque amount of suspension travel and comfortable seating position and you've got a ride that's ready to eat miles and corners all day long. Again, like the BMW, if you don't mind getting the last generation of the bike on the used market you sacrifice a bit of wind protection but can get the same basic bike for much less and outfit it with aftermarket touring accessories as you please.
The Honda Interceptor is definitely the sportiest of the trio out of the box. It's also surprisingly expensive ($12,500 for the base). Add $1K for the DLX package which included ABS, heated grips, and TC. Add another $950 for bags and another $400 for a top case. A factory center stand is also available for $150. Not bad considering the Versys doesn't have a factory center stand option with the under engine exhaust and there are limited aftermarket options. What you do get is a cult-classic bike with a ravenous following and V4 power delivery. If you really want to put the sport in your touring, this may be the way to go but it's sport ergonomics may cut your daily mileage down.
What if none of these really appeal to what you want? Never fear because there is an abundance of mid-sized bikes just waiting for some luggage to be put on them and miles put under them.
The Versys's sporty brother, the Ninja 650, offers the same engine in a sportier package. If you like the Interceptor but the price of admission is a barrier, look to the Ninja. There are several luggage options available as well as taller windscreens. The Ninja also offers upright "standard" ergonomics with normal handle bars (not clip-ons), so adjustment is just a bar swap away.
Yamaha also offers a touring-friendly FZ6R. With a full faring, it looks sportier than it feels. It also has normal handlebars and a "standard" riding position. With another cross-platform motor (a street tuned unit from the R6), you get plenty of power and fun as well as reliability. Again you'll have to look to the aftermarket for luggage and other creature comforts but if you compare prices to the bikes with factory offerings you'll find them competitive. I think he Givi PLX cases offer the most stylish and OEM look of the aftermarket options.
Another option would be the new-ish Suzuki GSX650F. With a little more space and heft than the Yamaha, this fully faired version of the European Bandit 650 is perfect for sport touring. Sporting a Hayabusa style front end but with comfy ergonomics, the GSX is perfect for putting down miles in a spirited and twisty manner. The bit of extra heft that the 'Zuk brings does dampen the sporty feel when compared with it's GSXR branded cousins but the reliability and stability of this road friendly machine makes it perfect for putting the tour in your sport.
These are only a few of your options for alternatives to the giant and heavy touring monsters that the industry wants you to think are necessary to have a corner happy adventure. Having done a 6000+ mile trip on my '05 BMW F650CS single I can tell you that the big bruisers aren't necessary to have a good time, especially if you like to travel off the beaten path in search of lower lean angles. If you're in the market for a new tourer, scope out what's available in the mid-sized category and aftermarket. You may just find a fuel sipping ripper that you can actually back out of a parking lot and save a lot of cash along the way.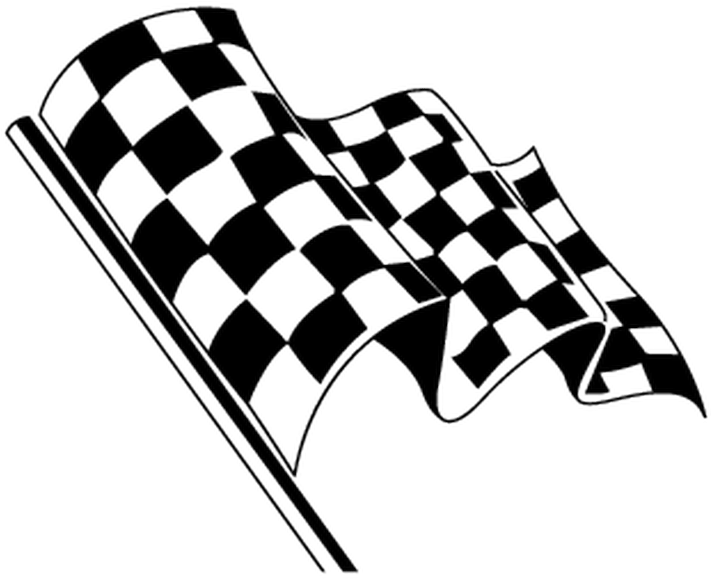 What Middleweight Sport Touring Motorcycles Have You Considered Buying?
There are a other lighter sport touring motorbikes on the market. Which ones have you tried? What do you like about them and why? Your input is invited. Leave a comment!
Share Link ...