Behold our FTC disclosure masterpiece here. Updated Dec 15, 2021, this article contains one or more maps ...
Chicago To Portland By Motorcycle: A Brief Summary
From May 23rd to June 9th my friend Robin and I rode from Chicago to Portland and back. Pictures are available here. My route from Madison to Chicago via was via scenic US-12. From Chicago to Des Moines we just slabbed it on I-80. After that we decided to ditch the expressway for alternates.
Then things got interesting. The day started out with rain and we landed in John Wayne's birth place by accident but it was a nice little stop. Then we headed out into Nebraska. Once we got to Omaha the rain stopped. We rode along state roads until my sub-frame bolts sheered coming into Rising City, NE. Luckily it was as we were pulling into the local mechanic. Gary was nice enough to come out on a Sunday before Memorial Day to get me fixed up.
From Kearney, NE we went into Denver Using US-34 and skirting I-76 trying to dodge some rain.
After staying with friends in Denver we headed out via US6 to US-40 over the Mountains and into Utah. US-40 over the Berthoud Pass and Walton Peak was some amazing riding. We were going to camp on the CO side of Dinosaur Nat'l Monument but we didn't count on the only camping being at the end of a 13 mile dirt road and Robin was not too keen on taking his Suzuki Bandit along it. We ended up racing the sun to the Utah side and losing, having to set up camp in the dark.
"From May 23rd - June 9th, my friend Robin and I travelled from Chicago to Portland and back on sport touring motorcycles. It was an incredible experience."
From there we pushed through to Burley, Idaho. The Pass on UT-35 was one of the best riding roads the whole trip. It was non-stop twisties and sweepers without the steepness of the passes in CO. We took the slab from there as there are few other options that wouldn't add a ton of miles/time to our journey. The stretch of I-84 across Idaho was awful. 40+ mph winds were blowing through a section with that was marked for regular closure for wind/dust storms. It sent us all over when coming across and I had my 650 pinned at 80mph just to keep up with traffic against the head wind.
The next morning we ditched the slab on our way to John Day. Idaho was pretty uneventful. It did smell very nice though. There was some sort of tree blooming everywhere that smelled like lilac and this mixed with the sage brush and juniper. You do get some disapproving looks in some of those parts when you're riding a BMW and a Suzuki rather than a Harley. This is especially apparent when wearing Hi-Viz, though there was a nice couple riding Harleys that stayed in the same Motel in John Day with us. Oregon looked like Idaho until we hit the Malheur Nat'l Forest. Then it was mountains and conifers. The View when you come over the crest out of the forest is amazing. See the pictures.
We headed out of John Day and up to the Columbia river via the John Day Hwy (OR-19). This was a beautiful river canyon road and twisty enough for some fun. Once you clear Condon, OR you are in the Highlands. It's all wheat fields and wind farms. It's made up mostly of gentle sweepers and the occasional canyon of twisties. Robin took the opportunity to leave me in the dust a few times on is Bandit 1200 but I could always keep up in the tight stuff. Once we got to the Columbia it was beautiful. Too much traffic to make the turns interesting but the site is worth the ride. When you start up by Maryhill State Park like we did, you can see Mt. Hood for a while until the bluffs get too high. We ran into a cool old cat smoking a pipe and riding a GL1000 at one of the rest stops.
We crashed at my friends in Beaverton and had a good time out. The next day we rode to the coast with the bags off on OR-6 for some fun. We stayed the next night with friends in Vancouver, WA and just took I-5 up to Seattle to have time to hang out.
From Seattle we took US-2 pretty much straight to Coeur d'Alene, ID. This takes you over Steven's Pass and the Okanogan-Wenatchee National Forest. This was one of the most scenic roads for the trip. The river was a raging torrent the whole way. We had tunnels and trains and mountains. It was a great ride. Once you get past Wenatchee it become highland again and this was pretty boring. Robin said that it was less boring at 125mph but the F650CS couldn't quite keep that pace. He waited for me in Coulee City where we stopped for a coffee break before the final leg out to Coeur d'Alene.
From Coeur d'Alene we were supposed to head straight to Bozeman/Belgrade, MT to crash with Robin's friends. To avoid the slab time we added a day and took a scenic route up around Lake Pend Oreille and stopped in Missoula, Mt. We headed north on US-95 then back down via ID/MT-200. The route was absolutely beautiful. Missoula was a cool town. Kind of sleepy with the college kids gone. There were some people kayak surfing the "Play Wave" in the river.
From Missoula we slabbed it for a bit then split up. Robin had the faster bike and I couldn't keep up with the high speed limits out in Montana. He got pulled over while I took a beautiful pass on US-12 through Helena.
Editor's Note: "Doh!"
From Belgrade we headed out to Miles City and camped at the KOA which was an excellent facility. We took Bridger Canyon Drive which was excellent, then rode the rest on US-12. It rained overnight and despite the forecast didn't stop in the morning.
We broke camp in the rain and rode east via US-12. We had planned to make it to Aberdeen, SD but the rain and 43°F temps made us stop short in Lemmon, SD. Lemmon was pretty as the motel had a hot tub and the steaks down the road were large and cheap. They're also home to "The World's Largest" Petrified Wood Park.
At this point Robin's chain was sounding pretty rough as we made our way to Aberdeen, SD. We originally had planned to camp here the night previous, had we made it through the cold and wet. The guy at ASR Powersports was nice enough to stick around after closing time (2pm) and get a new chain on though he didn't pull any punches on the price. From there Robin was feeling pretty good on his new chain and we decided to push as far as the light would take us. We made it to Willmar, MN.
After resting up we headed to the Twin Cities and met with my friends Nick and Ashley. They put us up for the night and even took us to a BBQ at another friend's house.
From here Robin and I went our separate ways. He, having the faster bike and further to go took I-94 the whole way back to Chicago. Since I was only going to madison I took the scenic route, following the River Road down to La Crosse, WI and then over on US-14. I took a little detour at the end to finish with some favorite local twisties.
Ready for an in-depth account of the entire journey? Let's get started ... Day Zero: Preparation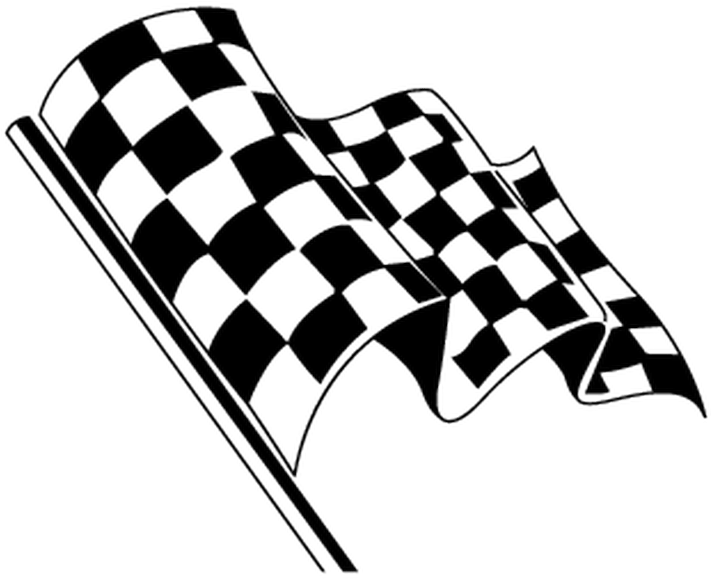 Do You Have Ideas For A Long Distance, Sport Touring Motorcycle Adventure?
Cross country motorbike travel is quite the undertaking. What twisty, scenic roadways inspire you to consider doing so? Your input is invited. Leave a comment!
Share Link ...