Tag along for our FTC disclosure saga here. The following article was last updated on Oct 25, 2022 ...
Chicago To Portland: What To Bring (And How To Pack)
There's a lot of psychological gravity involved with long distance motorcycling. That first, "off we go" twist of the throttle carries with it an erratic blend of excitement, nervousness and a deeper awareness of the risks involved. For this first timer, an overpacked Suzuki represents anticipation of problems unforeseen. Avoiding highways and passing through Denver, there are twenty-five hundred miles to cover between Chicago and Portland. That means twenty-five hundred more are waiting on the Western horizon for the return from Seattle.
With that kind of mileage, anything can happen.
Keeping the motorbike nimble means cutting as much from the packing list as possible. When you're completely new to such a lengthy adventure, that's far easier said than done. One thing that can't be overstated is that two weeks of spirited motorcycle travel will fine tune your understanding of priorities, preparation and itemization. You learn a lot about yourself through your own methods, which in turn reflect your basic mental securities. Some things must be left behind.
Still, one can't "just know" what their personal basics are without having done this before and that's what this trip, an incredible first, is all about. Having just completed the journey, I'm ready to document it and intend to do so in a day-by-day fashion. It's probably better if this initial introduction starts with all that was considered before hand.
Intending to camp (more often than we actually did), I pack this entire list, dedicating my Givi top case to all things campground. My saddle bags carry easy access, mid-travel items on the left with attire and toiletries to the right. Foresight suggests clothing to be my weakness. Once you start running out of space, even the smallest article becomes a hassle. Wearing full riding gear, I have everything listed below at the ready for overnight stays:
swim trunks
two pairs of denim jeans (should be one)
two pairs of long underwear tops/bottoms (should be one of each)
five pairs regular undies (should be two)
five pairs of socks (should be two)
three t-shirts (should be two)
one fleece
oversized, open-toe flip-flops (thong sandles are much smaller!)
laceless, casual shoes
belt
Without sacrificing comfort or function, it's always better to pack the smallest option. Had I done so, my "get up and go" would've been significantly more efficient. My shower bag exemplifies this, something I take pride in having gotten right. Body wash trumps individual soap, shampoo, face cleaner and shaving cream. A travel tooth brush with loosely placed q-tips make for easier, more malleable packing.
In re-reading my thoughts up to this point, I see that some very important elements are missing that might turn anyone's organizational scheme into a manic crisis: tools, repair solutions and safety. The only space remaining on my Bandit 1200 is the pillion seat and I was so hoping to keep that free and clear. Better safe than sorry, she's still agile and the extra storage even provides a bit of lower back support.
So, here we are. Travis's single cylinder BMW GS650 (dubbed "Ginny the Jackhammer") and my 2003 Suzuki Bandit 1200 are waiting to travel across the Pacific Northwest. The only remaining step is to hop on and ride but one emotional obstacle makes that very difficult: saying goodbye to loved ones. No matter how safety conscious you are, motorcycling can be hazardous. Hold your family close and let them know the dangers.
Then, get out there and live!
Ready for more? Day One: Chicago to Des Moines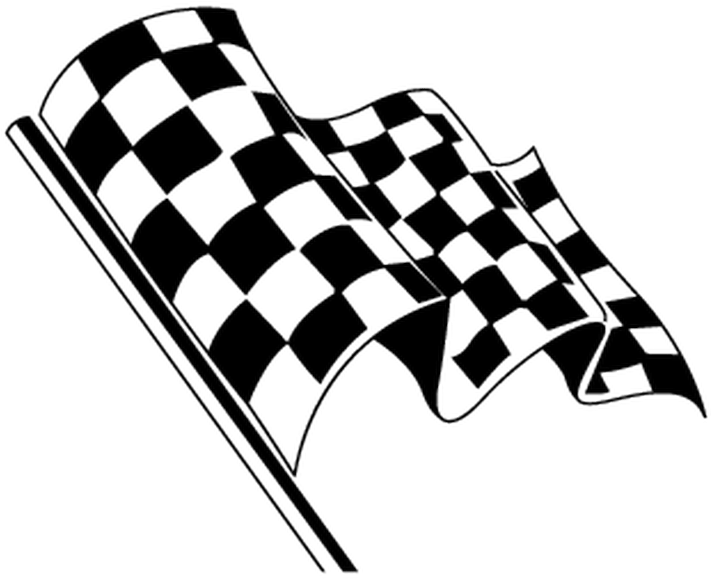 How Do You Prepare For A Long Distance Motorcycle Trip?
Strategies for motorbike travel are custom to the individual. What preparatory steps do you take? How might others benefit from these steps and why? Your input is invited. Leave a comment!
Share Link ...