Updated Dec 15, 2021, this article contains one or more maps ...
Touring Tennessee: A Brief Summary
In an effort to escape Chicago's harsh winters, my wife and I have begun exploring southern states that appeal to our sensibilities. Our goal is to migrate to milder conditions each year, extending our riding season without completely abandoning the white stuff (we ski). Tennessee definitely caught our attention and even more so now that we've ridden from it's western border to the east.
"Tennessee definitely caught our attention and even more so now that we've ridden from it's western border to the east."
On May 21st of 2016, we set out for "the beehive state" on our 2003 Suzuki Bandit 1200 with the streamlined packing list of an experienced sport touring couple. Our plan to stay with family, friends and AirBnB locations simplified things greatly. It would seem we've gotten pretty good at this kind of travel. That doesn't change the fact that getting there can be fatiguing. Our solution: dedicate day one to arriving halfway to Memphis, staying one night with relatives in Mount Vernon, Illinois.
Come Sunday, it's onto Memphis where the true start of our trip awaits. Friends local to this barbecued pork capital of the world are currently traveling elsewhere, so this marks our first experience with AirBnB. Homemade pizza at Midtown Crossing for dinner and we're zonked (zzzzz).
The next morning, it's biscuits at Barksdale, a tour of Sun Studios and Graceland plus a respectful visit to the Civil Rights Museum before a big barbecue dinner at Central. What a town! There's no covering all it has to offer in one day, so I guess we'll just have to move to this fine state.
As for Tuesday, Nashville's calling. Friend and site contributor Greg White makes mention of Natchez Trace, a sort of "sport touring expressway" in that it's beautiful scenery and two-lane atmosphere are part of a direct shot to our destination. This easy to follow route comes complete with mild sweepers, though nothing at all technical.
Our AirBnB carriage house in "the peach capital" was private and comfortable, though the comfort may have come from barbecue at GZ's (tasty). Wednesday would then include breakfast at Marche Cafe, walking around Nashville's East side and Five Points, coffee at Family Wash/Coffee, a bizarre Uber ride and dinner with friends who I attended kindergarten through high school with. We're talkin' one busy (and fun) day, folks.
After breakfast at the Nashville Biscuit House, we're off to Chattanooga! Our route towards "The Scenic City" slabs it to Murfreesboro before introducing more picturesque scenery along 70S and eventually the entertainingly twisty combination of routes 8, 111 and 127. My wife and I make mention that we "could get used to this".
Now, everyone we know who's ever heard anything about this city suggests an uncertainty about what we should expect. Apparently they've been working day in, day out to build this town into something greater than previously known. I'll confirm that they've definitely succeeded.
Chattanooga is a fantastic destination whether you're riding or otherwise. Our arrival at yet another great AirBnB eventually leads to dinner at Conga. Something about Latin food ... the next morning's wakeup call is somehow less painful.
Our tourist activities here are even more active than in the cities prior. Breakfast at Bluegrass Grill leads to public bicycle rentals and crossing the Walnut Street Bridge. Then, coffee and chocolate truffles at Chattz point us to the Tennessee Aquarium and an IMAX movie before dinner at Feed.
Saturday, however, belongs to the Bandit. Our path to Knoxville hugs corners through the beautiful forestry of route 30 before continuing onto 315 at Reliance. It's everything we've sought after and more, yet the best is still to come. 165 points us to 143 and the technical maneuvering continues to escalate. When we catch route 28, I can't make heads or tails of ... wait ...
The Tail of the Dragon picks up at 129 and what were already big stupid grins are now ear-to-ear smiles. It's a crowded day, being a holiday and all but no matter. It's probably better that we take it slower this first time anyhow.
Surprisingly, Tail of the Dragon isn't my favorite part of this route. I reserve that designation for the Foothills Parkway and respectively, route 321. We're talkin' smooth sweepers that are high-speed friendly. At it's end, a Northwest jaunt on 441 gets us to Knoxville where another AirBnB awaits and it's a good thing, too. I'm exhausted and Aladdin Grill via GrubHub delivery is all I have focus for.
On Sunday morning, our trip concludes with a direct route home via Indianapolis (and one night's stay at a Baymont Inn along the way). We've seen what we've set out to see and done what we've set out to do. More discussion is in order regarding where we want to hide from old man winter.
Ready for an in-depth account of the entire journey? Let's get started! Onto Memphis ...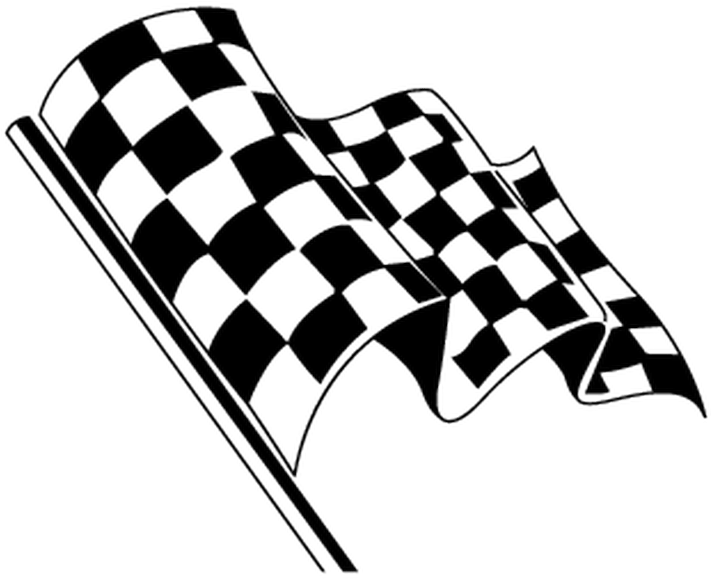 What Are Some Of Your Favorite Tennessee Motorcycle Routes?
There are a lot of great riding roads in Tennessee. Which ones do you prefer? What do you like about them and why? Your input is invited. Leave a comment!
Share Link ...