Our blockbuster FTC disclosure awaits here. The following article was last updated on Aug 11, 2022 ...
A Ride For Your Ride: Finding The Right Motorcycle Trailer
There's certainly more to purchasing a motorcycle trailer than simply measuring a motorbike's dimensions and shelling out the funds. A given rider may own any number of motorcycles from a variety of different genres. Where one motorcycle enthusiast may need a multipurpose toy hauler, the minimal mindset might get by with a single rail above their vehicle's bumper. This points to yet another concern, namely the towing capacity of the vehicle that's doing the hauling.
"There's certainly more to purchasing a motorcycle trailer than simply measuring a motorbike's dimensions and shelling out the funds."
In this post we look at five motorcycle trailer types which best represent their intended demographic. Balancing total cost against manufacturing quality, some lean in a more extravagant direction but none supersede safety. All are pull-behind motorcycle trailers (light kit included), so you'll want to know the full extent of your vehicle's towing capabilities before deciding which one's right for you.
Finding a used motorcycle trailer for sale brings about an entirely different set of concerns. Licensing/certification, metallurgical condition (rust, be it visible or hidden) and wheel bearings are only a few of the issues buyers must explore. New or used, whichever motorcycle trailer you invest in, be prepared to maintain it! Keeping things operable isn't all that time consuming. Neglect, however, might have disastrous results.
Diamond Cargo's Enclosed Motorcycle Trailers
Pricing: $2000 - $5000
Pros: many styles, sizes and features to choose from
Cons: large storage footprint, more material to maintain
Though the first platform we're looking at is more expensive, enclosed motorcycle trailers are special in that they provide many otherwise inaccessible possibilities. With a bit of modular creativity, owners can pack travel utilities (bedding, cookware, leisure) Tetris style into the front or rear and still have all of the required space for two, three, maybe even four motorcycles. This concept converts our intended message into something far more journey driven.
"See parts of the world you're unfamiliar with. Ride motorcycles. Repeat."
Diamond Cargo, a Georgia based company, sells some of the highest caliber rolling enclosures on the market. Among the basic features which set them apart from the competition are a smaller price tag and 1x1.5 inch square bar frames (most use 1x1). Optional add-ons include insulation, heat/air, storage, panel flooring and interior LED lights.
Purchasing a new motorcycle trailer from Diamond Cargo nullifies any unexpected repair costs that might present themselves after buying a used one. What's more, they offer doorstep delivery to fifty states! Whatever your budget, Diamond Cargo has a trailer to suit and post-purchase upgrades are always possible via their manufacturing, third party resources or DIY templates.
Kendon's Stand Up Motorcycle Trailers
Pricing: $3000 - $5000
Pros: highest quality in it's class, easy to store
Cons: unsheltered/uncovered exposure, higher price range
This next prospect actually raises the price a little. Regardless of square feet, no rider wants their "every so often" motorcycle trailer to occupy valuable garage/storage/work space. Kendon's answer comes in the form of an ultra-robust and foldable stand-up trailer.
The lightweight design of their fully balanced chassis amounts to simple mobility courtesy of industrial grade rolling casters. An all American company, said chassis is hand crafted in house using domestic parts. Single and multiple rail models are readily available, sporting full size tires and an independent suspension!
While this stand up trailer comes at a more lavish cost than others, it's "Grade A" construction more than makes up for it. Buy this folding motorcycle trailer and you'll likely never have to shop for another one again. Backed by an array of warranties targeted at individual components, it's obvious that Kendon's folding standup motorcycle trailer is worth more than it's weight in trust.
Northern Tool's Folding and Heavy Duty Trailers
Pricing: $400 - $700
Pros: affordable reliability, compact simplicity
Cons: requires a bit of know-how for post-purchase design and construction
Leveling the financial playing field, Northern Tool offers a couple of trailers that are go-to favorites among motorcyclists. For individual motorbikes, their collapsable 4x8 folding trailer is motorcycle friendly, providing reliable transport in ultra compact form. Their 5x8 heavy duty trailers also offer enough space for two or more motorcycles plus additional functionality.
With bare-bones trailers such as these, some assembly is required. What you're really buying is a frame on wheels that acts as an open canvas for home-built projects. Ingredients for motorcycle use include plywood sheets, bolt on wheel chocks and tie down anchors.
For three motorcycles, especially if any are of the sport touring genre, Northern Tool's static (non-foldable) 1980 lb. capacity heavy duty trailer is the way to go. Because it's footprint is less compact, balancing it vertically in a corner may require some rigging. Either way, it's a perfectly viable and cost effective option for regular use and out-of-the-way storage.
Hitch Mounted Motorcycle Carriers
Pricing: $150 - $300
Pros: simple, robust transportation with a near zero footprint (easy storage)
Cons: only allows for one motorbike, prospective wear/tear on hauling vehicle's suspension
If you own a vehicular power house with enough torque and suspension to buffer 400-600 lbs in rear leverage, a hitch mounted motorcycle carrier might be for you. Like a rear bicycle rack on steroids, these suspend your motorcycle along a vehicle's rear base (perpendicular to the direction of travel) and speak volumes to why pickup trucks remain the ultimate workhorse. Even with a sport touring motorcycle, their heavy-duty steel construction does the job with confidence.
The carrier's strength is reinforced on installation, secured at two additional locations of the towing vehicles undercarriage. An easily stowed, fully integrated 72" ramp makes for simple loading/unloading. Their built-in adjustable wheel chock compliments four tie-down anchors.
Hitch mounted motorcycle carriers require a class III or class IV 2" receiver, depending. Without a motorbike onboard, it's dimensions are 78.75" long x 8" wide. Because much of it's construction is aluminium alloy, it's total weight is under 100 lbs, making it an extremely lightweight solution.
Front Wheel Motorcycle Tow Bracket
Pricing: $75 - $300
Pros: It doesn't get any more simple and compact than this!
Cons: Rear wheel on ground, unable to use reverse in towing vehicle
For those on a budget, front wheel motorcycle tow brackets represent the ultimate in rare use and emergency accessories. Assuming your tow receiver is ready and waiting, getting your motorcycle to and from a nearby point "b" is merely a matter of rolling the front wheel onto a spoon shaped chock. A strong, powder coated steel construction accommodates most (manual shift) motorcycle wheel diameters and widths but that's something you should measure before you buy.
Any current trailer owner will tell you that having the ability to limp a motorcycle for a few (or several) miles without preparing/connecting an entire trailer is convenient. Who knows? With a big enough bike, one of these might fit into your motorcycle's hard luggage if fully dismantled.
With a maximum capacity of 800 lbs, these little guys provide plenty of bang for the buck. A 2x2 inch class II or class 3 hitch receiver is all that's required. While it's intended more for smaller vehicles and lesser distances, it's performance makes it well worth buying.
Motorcycle Trailer Summary
One humorously revisited argument among fellow riders debates the correlation between leaky fork seals and trailering a bike. Where some would suggest the notion of induced damage to be a total farce, others attest to "living the myth" on multiple occasions. Either way, there's no harm in ordering yourself a tie down brace should you fear the latter.
Looking through our top picks, I have to say that my own personal preference would be to own an enclosed motorcycle trailer. The reason for my decision has more to do with it's multipurpose possibilities than anything else. Imagine fully customizing an 28 foot enclosed cargo trailer to act 25% as a garage and 75% as an insulated, climate controlled fifth wheel RV!
This imaginative modular mindset makes migratory motorcycling a year round possibility (say that five times fast). If your motorcycle trailer purchase comes from the info presented above, take satisfaction in your investment. For those unfortunate situations where riding to your starting point is too much of an inconvenience, your ride can ride in style.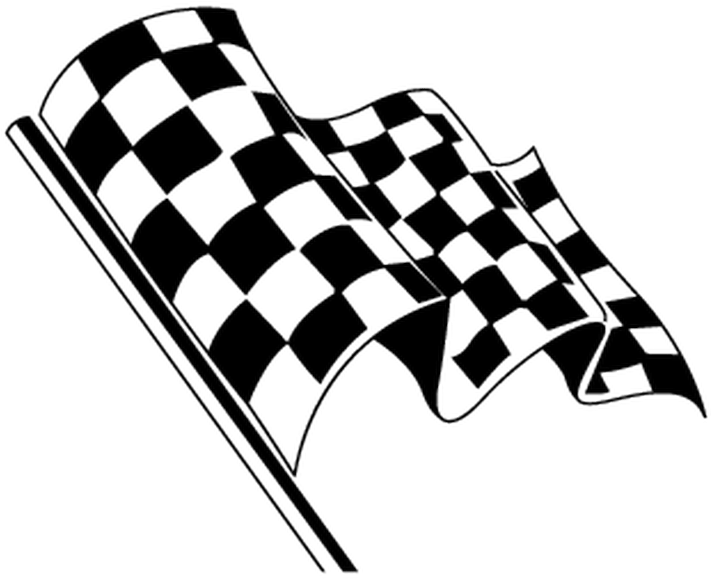 What Motorcycle Trailers Do You Use?
There are many motorcycle trailers on the market. Which ones have you tried? What do you like about yours and why? Your input is invited. Leave a comment!
Share Link ...