Behold our FTC disclosure masterpiece here. The following article was last updated on Dec 15, 2021 ...
Modern Riding Attire: Ready, Set ... GO!
I recently attended Chicago's International Motorcycle Show armed with a press pass. Happy to have it, I'd jokingly show off to friends but an authentic opinion of whatever caught my eye would require my previous mindset of general admission status. My wife Cathy and I happened upon a small booth displaying cold weather gear: tops, bottoms, neck gaiters, balaclavas, etc. The name of the company was GO Athletic Apparel and the booth staffer was company owner Matt Anderson.
"Shoulder, arm and side seams are single-stitched while cuff, neck and tail seams are double-stitched, presenting a nicer look overall."
Cathy and I were both looking to purchase GO athletic gear as it has a nice feel that's priced reasonably. While discussing it, Matt noticed my press credentials and struck up conversation about The Riding Obsession. I told him a friend operates it and that I contribute articles regularly. He then asked if we write product reviews and offered up some gear for testing.
For the record, the gear was given to me free of charge in exchange for publicity in the form of this write-up. Regardless, I'll present my honest opinion of said gear but first let's look at Matt's story.
Matt has a family history in the garment industry. His mother works in fashion, operating their GO Travelwear sister company. Matt worked in the apparel industry for several years at varying capacities before striking out on his own. GO Athletic Apparel is based in Minneapolis, Minnesota and most of his gear is designed and manufactured locally (see the About Us section on their website for full disclosure regarding offshore items).
Matt designs and cuts all of the fabric himself before sewing is performed at a nearby (Minneapolis based) company. We all know how hard it can be to find products designed and manufactured in the United States, so this is a big selling point for those of us who prefer supporting American companies. Exchange and refund policies are thirty days.
The item I'm reviewing is the GO Athletic Apparel Men's Cold Gear Base Layer Shirt. It's a mid-to-heavy base layer top constructed of an 8-ounce brushed polyester/spandex combination (88% polyester, 12% spandex). The fabric is typical of similar base layer gear, with a soft fleece interior and brushed exterior. The material is described on the website as such and the tag suggests it to be purposed for performance, a sort of knit jersey that's similar to (but in many ways better than) Under Armour's ColdGear.
The care instructions specify "wash cold/line dry". The fit seems to be true to size ... snug but not compression wear tight. I have a somewhat athletic physique (44" chest, 32" waist), so size large fits me nicely. A couple things about the fit I like include ample arm length and tails. I mentioned this to Matt at the show and he emphasized his gear being designed for "American" sizes.
The neck is described as mock turtleneck. I'd say it's a bit taller than most mock turtlenecks, having the right height and plenty of neck coverage but not tall enough to bunch up.
I'm no expert on clothing construction but this piece is well made. Shoulder, arm and side seams are single-stitched while cuff, neck and tail seams are double-stitched, presenting a nicer look overall. All stitching is straight and even. I didn't find any loose threads hanging out anywhere on the shirt. I gave the seams some pretty rough tugs in all directions, certainly more than would be expected in normal use.
I heard no "pops" or alternate evidence of seams breaking. The material is stretchy, so testing was vigorous. Matt's attention to detail (besides the stitching) is good as well. The GO Athletics breast logo is woven separately as opposed to being a heat applied item. The left cuff has a sewn-on "Made In The USA" tag, complete with an American flag.
Both are nice touches which most comparable off-shore gear can't boast!
While I haven't done any riding with the shirt, I have worn it for it's intended function, namely as a base layer for sub-freezing weather duties including daily dog walks and snow removal. The shirt kept me warm and dry, courtesy of great wicking properties. GO attire is comfortable and sturdy. I've worn the shirt for a couple of days in a row and have experienced no stretching whatsoever.
Cathy wears her Go Athletic Apparel Polar Thermal shirt and pants quite a bit for outdoor activity and is fond of both pieces. She says they keep her nice and warm in cold weather and also finds the construction to be solid. She likes the height of the mock neck and the snug (but not too snug) fit. The women's shirt differs from the men's version in that it has longer sleeves with thumb holes. The men's shirt I've been testing does not but a men's version with thumb holes is available for the same price as the standard version.
The women's Polar Thermal pants are the matching piece to the shirt. Cathy says they're also comfortable and warm. She usually wears a women's size small but after trying them on for size at the show she went with size medium as small was a bit snug on her.
The GO Athletic Apparel Men's Cold Gear Base Layer Shirt and Women's Polar Thermal shirt and pants are nice pieces of gear for riding or any other cold weather activities. The design, material, construction and attention to detail are all high-level. The shirt is priced online for $40 at GoAthleticApparel.com, a fair price compared to similar name brand apparel. Add in the fact that it's designed and manufactured in the USA and the price becomes even more reasonable!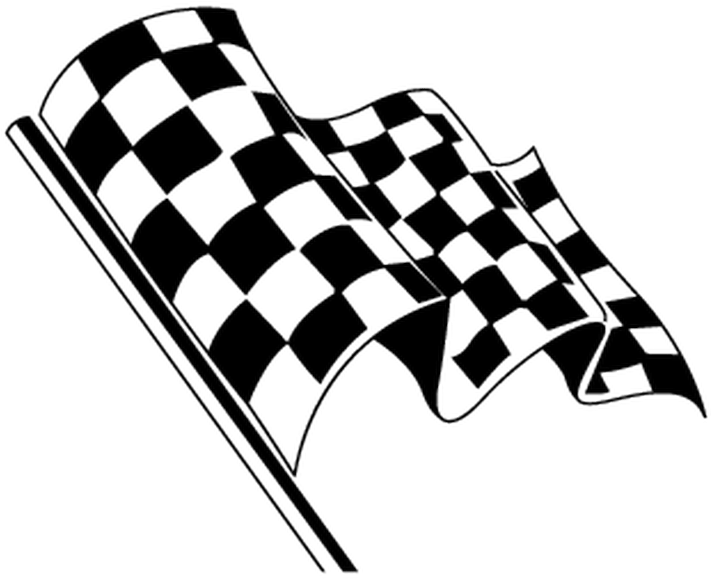 What Riding Attire Do You Prefer?
With so many products on the market, it's hard to find top quality riding clothes as good as those mentioned above. Which brands have you tried? What do you like (or dislike) about them and why? Your input is invited. Leave a comment!
Share Link ...