Updated Dec 15, 2021 ...
Chattanooga, TN: Trading Pegs For Pedals
Only two hours from Nashville (four hours the Riding Obsession way), Chattanooga is the destination Robin and I were most eager to explore. We'd both heard good things and just had a feeling about it. The population is about a quarter the size of Memphis or Nashville. It's bordered by mountains and the Tennessee River, home to several colleges and invested to rehabilitate and redevelop it's downtown and riverfront areas. It's ranked in the top 10 for most livable cities.
"Ranked in the top ten for most livable cities, Chattanooga is home to several colleges and investing to rehabilitate it's downtown and riverfront areas."
Tennesseans in Memphis and Nashville say Chattanooga is a "cute town." It could be a backhanded compliment but it's true, Chattanooga is a cute town in the best way. It's like the kid sister or brother of your friend you never noticed before until one day, you do and then it's all over, you've got a crush.
We found a great AirBnB place hosted by a musician in the Southside Historic District. The house is filled with instruments and has an open community atmosphere. It's warm and inviting and the house's inhabitants are happy to inform you about all things Chattown. Once again, we landed in a hot neighborhood near good restaurants, bars, shops and 10 minutes from downtown.
After checking out the host's AirBnB guidebook, we walked less than 10 minutes to a restaurant on the list called Conga Latin Food. Conga serves Salvadoran food - think pupusas, empanadas, plantains, yucca root, tamales wrapped in plantain leaves - but also has Mexican selections.
Try the guacamole with plantain chips, cilantro & onion pupusa, beef empanada, pollo asada, sangria and you'll be solid. The atmosphere is clean and minimal. This isn't a swanky or trendy eatery but it's authentic and local.
We walked further down Main Street and went to Clyde's for an evening beverage to cap off the night. The doorman at Clyde's shared a different view on his experience living in Chattanooga, one that wasn't all sugar and spice and everything nice. It doesn't hurt to get a more balanced perspective, warts and all. We ended an active travel day with a couple of tasty porters and a heated close game of ping-pong. For the record, I won.
Editor's Note: "False."
The next day we checked out Bluegrass Grill for breakfast, a family owned restaurant where the owners walk around asking how everything is. If you're open to it, they'll seat you with other parties to share a table to help keep the line moving.
The service is outstanding. The food and coffee doesn't disappoint. Their biscuits are my favorite to date. Half whole wheat and half white flour buttermilk, they're buttery rich, flakey and light. If you're gluten sensitive or allergic, I'm sorry, nothing gluten free can replicate these. There's only so much almond and coconut flour can do, I know because I've tried.
We rolled ourselves out of Bluegrass and down the street to a Bike Chattanooga station. I'm used to seeing bike share systems in cities like Chicago but was pleasantly surprised to see Bike Chattanooga stations all over the city. You can check bikes out from one station, deposit them when you don't need them and check them out again from different stations all on a day pass.
The city is motorbike friendly, however we'd explored Memphis on motorcycle and Nashville on foot, why not round out the River City on bicycles? It was going to be a hot Tennessee day, cruising around on bicycles appealed more than walking or riding on a 1200cc sportbike wearing ATGATT.
I'm glad we did because Chattanooga is easy to do on bicycle even when you only have a day to see it. Another option is the bus system with free electric shuttles downtown.
We rode up, down and around Market and Broad Streets in the dedicated bike lanes through the downtown area. There's a nice mix of commercial and retail buildings, mostly low and mid-rise towards the river. You'll have no trouble finding worthwhile eats/drinks while taking in the sites.
We meandered over the pedestrian Walnut Street Bridge crossing the Tennessee River. It connects downtown to the NorthShore neighborhood and Coolidge Park. It's popular for photo ops all day but especially at night for views of the city lights and occasional fireworks.
The NorthShore is full of local and independent shops. We passed cafes, restaurants, record stores, vintage wares, art stores and of course more restaurants. Coolidge Park's green space includes a fountain and carousel. The park was full of people enjoying the weather by the river. High school grads and wedding parties were out in force getting pictures in this photo-worthy setting.
We stopped in at Pita Vida in the park and hydrated ourselves with fresh young coconut water. (what you buy at the store out of a box does NOT compare to the fresh stuff). Refreshed, we rode back across the bridge to explore the Tennessee Aquarium.
Sidebar: We chose the aquarium over the Incline Railway and Lookout Mountain due to the limited time we had but this tops our list for the next time we visit Chattanooga.
The Aquarium is split into two buildings, the River Journey and the Ocean Journey. The buildings are well designed and laid out, I'd have to rate it a star better than my own beloved Shedd Aquarium in Chicago. Highlights: jellyfish, seahorses, penguins, river otters and petting a stingray.
We took a break from the crowds and went for coffee at Chattz just a block from the Aquarium. Chattz serves up wine and chocolate truffles in addition to coffee drinks. It offers a relaxed atmosphere and nice alternative to the pricey café within the Aquarium.
Recharged, we finished the River Journey exhibits and went to see The National Parks Adventure playing at the IMAX. If you appreciate the beauty of the National Parks, this movie is a good one to catch at the IMAX because the scale of the scenery is worth watching on the giant screen. Drone cinematography captures breathtaking views and will inspire you to plan your next visit to one.
We finished up the day with dinner on the patio at The Feed Co. Table & Tavern. The architecture is modern rustic industrial and the menu is farm to table. We split the fried brussel sprouts salad and Tremont burger with tater tots. The brews and food were more than satisfactory. Be patient, some of the servers are young and need time to get to know the menu and brew selection.
We could see living here for the affordability and milder winters. Add in the just-right scale of city we're looking for, access to great riding roads and tons of good food and now we have a serious contender for a future move.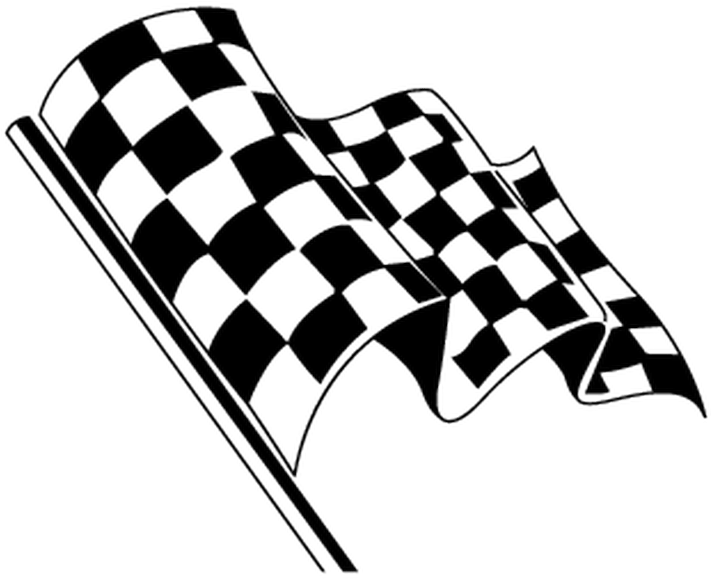 What Roads Near Chattanooga Have You Ridden?
Much of the post above discusses Chattanooga as an excellent sport touring destination. What about the area motorcycling? Are there twisties as far as your gas tank will take you? Your input is invited. Leave a comment!
Share Link ...