FTC disclosure tour-de-force here. The following article was last updated on Jan 12, 2023 ...
Motorcycling In Nashville: Tips And Taps
Nashville marks the next leg of our Tennessee trip and we're looking forward to getting there via the Natchez Trace Parkway. NTP is a two-laner, much like the Blue Ridge Parkway but less traveled, following the countryside like any rider should. There are no commercial trucks, traffic lights, billboards or stop signs.
"Nashville marks the next leg of our Tennessee trip and we're looking forward to getting there via the Natchez Trace Parkway."
We're on high deer alert while enjoying the quiet and rustic scenery. The Trace between Memphis and Nashville isn't intensely twisty per-say but beats taking I-40 East direct hands down. Thanks to our Sena SMH10s, Robin and I have the option of listening to music, podcasts or e-books. Still, we often choose to talk as if we were in our car. We discuss life and our goals/dreams. We make each other laugh. We practice the art of communication.
Traveling on a gentler roadway like Natchez Trace facilitates that. You don't always have to fill space with noise but if you do, why not fill it with real conversation and connection?
One of the things we discuss during our quality time is whether there's a restaurant along the way called Nachos Tres. Natchez Nachos? We found neither but the Trace is 444 miles long and we're only seeing 100 total, so maybe it's out there. Okay ... when you're on the road for a long time, some of your chat may become nonsense.
We arrive in Nashville heading straight to our next AirBnB on the East side without any prior research into neighborhoods. East Nashville, for those of you who weren't aware, is a trendy 'hood full of nice homes, hipster cafes, artsy shops, foodie and vegan restaurants galore with countless craft beer producing bars.
We're staying in a carriage house that's often booked solid and we can see why upon arrival. It's a private space in a quiet neighborhood and within walking distance to Five Points. I could go on and on about the space itself, but look it up if you're on AirBnB. I'd recommend staying there anytime.
Grimy and hungry after a full day's ride, we decide to try a walkable BBQ place with high ratings on Google and Yelp. GZ's BBQ isn't fancy or big. They're not messing around being bourgeois. They just cook up solid BBQ. There's some seating but most place their orders for pick up. You can't go wrong with the ribs or a pulled pork sandwich.
The next morning we skip downtown Nashville in favor of the East side's hip, walkable area. We opt to explore the neighborhood and stay amongst the locals instead of throwing in with all the other tourists downtown. We only have one day for Nashville and don't wish to spend it motoring from attraction to attraction like we did in Memphis.
Walking towards Marche Artisan Foods for breakfast and coffee, we see a café called Barista Parlor along the way. It looks intriguing but we can see the "hipster quotient" is high. Limited in our outfits by our mode of travel, we wouldn't want to bring the total average "cool factor" down but we note it's location for a possible mid-day revisit.
Marche is a European-style café attached to a market. Diners are plentiful and diverse. We share an almond croissant as a starter. I order what turns out to be a massive latte. It's literally in a bowl and I'm not sure how to drink it. Do I need a soup spoon for my latte?! I look around for social cues before settling on the use of both hands to hold my bowl 'o' coffee, spoonless.
I order the scrambled eggs and bacon with parmesan grits. The grits are the best I've ever had. Robin tries 'em as well and his face tells me I'm not wrong. Robin, who has had more grits over his lifetime than I, wants to take over my portion. I'm growling like a dog protecting a bone when you've gotten too close. His breakfast sandwich is good but I'll recommend ordering anything that comes with a side of Parmesan grits.
After breakfast we continue into the area of Five Points. You can pick up a Five Points local walking map in any of the area businesses. Following the map, we find local shops tucked along residential streets keeping the neighborhood vibe rather than retail. We see a music school, art studios, book nooks and an ice-cream shop before hitting a more commercial looking corner full of trendy boutiques and stores.
The weather is hot enough that fresh juice at Lynne Lorraine's juice bar is necessary. The Pineapple Rain (pineapple, apple, orange, mango, lemon) will satisfy anyone. Go for the PDA (cucumber, carrot, beet, kale, celery, ginger, turmeric, apple cider vinegar) if you're more of a seasoned juicer or detoxer. Feeling refreshed and re-energized, we continue walking and imagine ourselves living there (or at least I did).
We casually meander around as only tourists, retirees or stay at home parents can on a Wednesday afternoon. It's glorious. We find our way into Rusty Rats Antiques & Vintage where we purchase a trio of framed sketches. The accommodating staff handle getting the sketches shipped so that we don't have to pack them into our precious, limited capacity motorcycle luggage.
Back at our AirBnB, we find a guest book where people wrote thank yous to the hosts and included recommendations of what to check out or where to eat. One place is mentioned in almost every entry that's also mentioned in many online articles about this neighborhood ... The Family Wash.
We get on the bike and head towards this place for an afternoon coffee break. The Family Wash serves food, coffee, has a full bar and live music. I get the slingshot latte and a slice of the daily pie which, to my good fortune, is strawberry. The barista can't quite remember everything that goes into the slingshot latte but I can tell you it was worth getting as a coffee treat (topped with caramel - 'nuff said).
Our server is friendly and inadvertently selling us on why Nashville is a great place to be. We learn that Nashville, like many popular and growing cities is full of transplants. You'd assume that many come to Nashville for music (and they do) but Nashville is job rich in several industries, including tech. The cost of living is affordable. The weather is mild during winter months. There's no state income tax and it's food/beer scene competes with any in a travel magazine. Sign me up!
Our day in Nashville concludes at the home of Robin's friend from his home town of Canal Winchester, Ohio. Nathan invites us out to his house for a home cooked dinner and to see another part of the Nashville area, namely the suburb of Spring Hill.
Spring Hill is about an hour south of Nashville. It's listed as one of the 10 best Nashville suburbs to live in and Nathan would attest to that. Nathan took us on a short drive around the 'burb and gave us the lowdown about the area and other surrounding 'burbs and cities such as Franklin. He also confirmed that we were staying in "hipster central" and the trendiest city neighborhood.
Nathan has a lovely home and an even lovelier family and family life. We're reminded that as much as we love motorcycle travel, exploring new cities and meeting new people, good friends and family are where it's at. We dine on grilled chicken, fresh salad from the garden, homemade rosemary bread, great company and laughs. Robin and Nathan ponder business ideas and music projects together in between reminiscing about their youth growing up in Canal Winchester. I think beer was involved.
Another sunrise and we sign the carriage house guest book before visiting The Nashville Biscuit House for breakfast. It's a local favorite and unpretentious. There aren't any fancy descriptions of where the meat was grown or craft anything, with down to earth prices. It's a busy hub of diners for breakfast and lunch, only open until 2pm.
I only remember those biscuits and that I want more of them. Our meal costs less than fifteen dollars, including tax and tip for the two of us. This place is also mentioned in many guest book entries alongside the hip restaurants and bars of the area for those that require social proof.
Next stop, Chattanooga.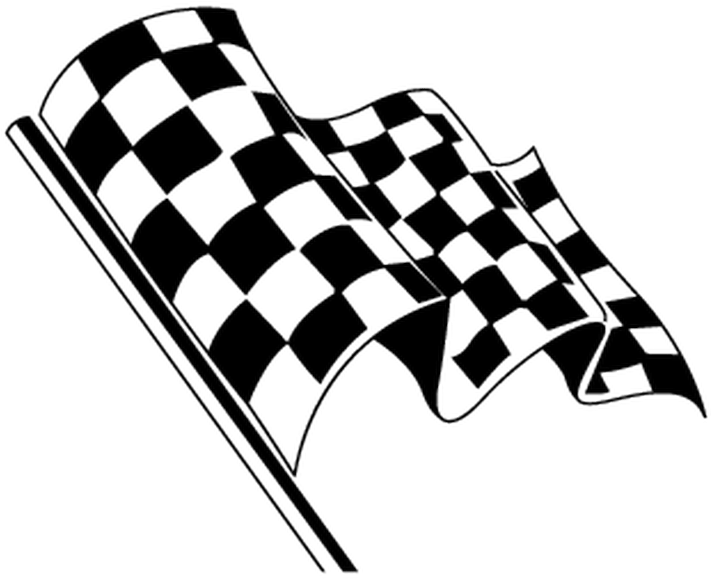 What Tennessee Destinations Have You Ridden To?
There are a lot of great routes and cities across "the volunteer state." Which ones do you prefer? What do you like about them and why? Your input is invited. Leave a comment!
Share Link ...