Savor our FTC disclosure's epic tale here. Updated Dec 15, 2021, this article contains one or more maps ...
Dodgeville To Mount Horeb: Ride Far Without Going Anywhere
This twisty Wisconsin riding route is a personal favorite of mine not only because it provides those features we sport touring enthusiasts look for in a map but also because it's central nature can spider into a variety of alternate travel options. From a top-down (map) perspective, you're rarely ever more than thirty minutes from an opportune "home base", i.e. locally owned motels and campgrounds. The miles covered, however, would have you to believe you're crossing state lines.
"Alternating road surface conditions, area wildlife and the garden variety blind corner means riders of any experience need to remain on their toes."
Reason with the sun's ever-changing position and you've half-solved the riddle as to why. From start to finish and no matter from which direction, we ride north-south-north-south, zigging where most zag for seclusion. This "always snaking" pattern visits beautiful scenic landscapes without ever completely detaching from society's more useful benefits.
Skill is required for any spirited riding and this map is certainly no exception. Alternating road surface conditions, area wildlife and the garden variety blind corner means riders of any experience need to remain alert. In short: this map's not for the timid.
At only seventy-three miles long, this ride's beginning and end are only as far apart as a rider decides. The entirety of it feels great at higher speeds but that's not to say a slow cruise isn't equally worthwhile. The atmosphere is adjustable in that regard, with a mellow (if any) police presence among few man-made hazards or road furniture.
Reversing the direction of the map above and having backtracked from a nearby gas stop along route 130, we start out on a double-line only to change environments drastically with a simple right turn onto County M. Things may seem a bit mellow as the occasional sweeper acquaints us with our surroundings while we warm up our unique skill set. One curve at time, the route becomes just as vertical three-dimensionally as it is from a two-dimensional view.
The first fifteen minutes is chock full of tunneling tree lines, open valleys and a hillside pass. It's impressive how the riding here combines exhileration with peace. There's a certain kind of calm you can only get from riding a motorcycle along Wisconsin county roads.
Our second quarter begins with more than it's fair share in tar snakes, eventually smoothing out before a left turn (north) onto 130. This "break" from the twisties isn't without it's countryside views. A right onto 23 and we're headed due south, re-entering the moto-coaster via County T.
This is where part three of our journey kicks into gear and the overall quality of what's an already enjoyable ride becomes multiplied two-fold. The ridgeline and it's recessed farmlands make for big, sweeping turns, many of which maintain a clear view throughout. Enormous broad leaf trees anchor the area as if standing guard. This entire portion eventually drops into a series of S-turns through the forest. The hill's ridge line shifts from our left side to the right until we leave it behind, centering into open lands with each individual hill crest looking down on us from all directions.
Section four introduces corn fields before the highland curves of County HH expand our view. HH boasts low leaning, high speed turns that beg for a higher gear. An eventual left onto County K brings back the double lines and a (perhaps much needed) intermission. The twisties return in grand finale form with a right onto County KK (don't let the long straight fool you). County KK leads to County F leads to more fun until the paved infatuation finds it's end in Mount Horeb.
Here's a first! It's the entire ride, featuring random music from YouTube's audio vaults ...
In standard "get far, go nowhere" sport touring fashion, there's always gas nearby. A few worthy stopping points include Governor Dodge State Park, which has an excellent campground, Mill Creek Cheese Factory (because Wisconsin) and Mount Horeb's Grumpy Troll Brew Pub. Be mindful of Amish in the area as they too have a bustling community.
Integrating other motorcycle riding routes with this one isn't a complicated venture at all. Our "Cheese Curds and Chicken Strips" Madison to Boscobel map creates a sort of "extended double helix" of the above. Creating a full circle and marking the perfect end-of-ride destination, use the following map to land yourself near one of the Midwest's greatest breweries (New Glarus).
Our featured route from Mount Horeb, Wisconsin to Dodgeville (or vice-versa) is a must-ride experience to be savored. Originally a three settlement mining town started by the state's own senator, Henry Dodge, it's become a hub for good riding and welcoming hospitality. From the very start, you'll see why Wisconsin's driftless region is the finest in Midwestern motorcycling.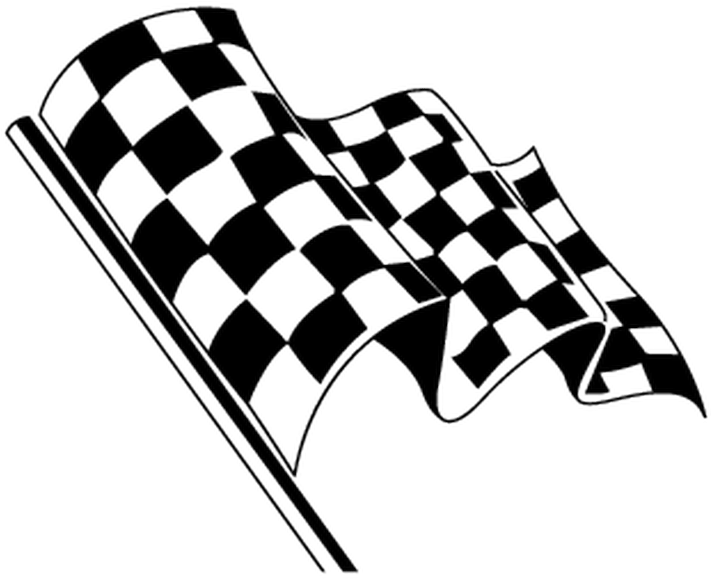 What Wisconsin Routes Have You Come Up With?
More great riding roads exist north and south of Wisconsin's Driftless region. Which ones do you prefer? What do you like about them and why? Your input is invited. Leave a comment!
Share Link ...