Our FTC disclosure's magnum opus awaits here. Updated Jul 24, 2022, this article contains one or more maps ...
Madison To Boscobel: Cheese Curds & Chicken Strips
Some time ago, while I was attending a Suzuki GS rally, fellow rider and site contributor Travis Burleson prepared a westward route through Wisconsin's Driftless Region that's perfect for the sport touring motorcycle enthusiast mindset. Even today, his only response to outside compliments on the matter involve an "all I did was" followed by fading murmurs. That's the known norm among motorcyclists living anywhere in this part of the United States. Great riding is merely a matter of connecting lettered county roads to one another before meandering the pattern between "not sure where" and "not sure when". That's what secures this route's place among my all time favorites.
"Our route from Madison to Boscobel delivers over one hundred spirited miles. Some sections invite a faster paced chin-over-wrist approach to cornering."
Part of it's greatness lies in the overall balance. Seclusion is a near constant, yet you're never too far from society (gas, food, lodging). Ricocheting between north and south while gaining on Iowa's border, the ride takes it's time getting nowhere. More efficient, heavily travelled roads surround each leg, magnetically drawing locals and GPS modules away from our path. We're free and clear of any human presence beyond the occasional dairy farm.
These roads aren't for the timid, however. My own effort to document the entire two hours via GoPro presents encounters with wild turkey (yes they fly), a fully grown deer and enough loose gravel to cause my Bandit 1200's front end to step out. Safety and consideration are of the utmost importance on any motorcycle ride but even more so when riding solo in isolated environments. Ride with 360 awareness and within your limits at all times, maintaining a well buffered skill/risk offset. This is an experienced rider's paradise but an intermediate's testing grounds.
Our route from Madison to Boscobel delivers one hundred and twelve spirited miles. Some sections expand into vast, open views, inviting a faster paced "chin-over-wrist" approach to cornering. Other jaunts present more technical challenges including blind curves and shadowy tree lines.
The police presence throughout Wisconsin's Driftless Region tends to be minimal and the officers of positive demeanor. The code among motorcyclists there is that so long as you maintain safe control of your ride, there's no harm in having a bit of fun along the lettered roads. It's the named/numbered roads where you should implement a more exacting respect.
Nothing above aims to downplay the need for safety and respect in rural areas, however. Road hazards both natural and artificial lurk in unexpected places. Wild game roam these parts. Slow moving farm equipment often makes way to the next crop, sometimes dropping hay or grass behind. Entire miles of brand new tack/seal roadwork (loose gravel which must be compacted over time by local traffic into it's tar bedding) have their rank among any prepared rider's concerns.
The Amish community is robust. They're a great people who are "happy to see you happy doing what they've decided isn't for them" (out of religious belief). Below is a dutiful technique to "help you help them remain happy to see you happy doing what they've decided isn't for them".
If you see a horse and buggy, roll off your throttle and squeeze in your clutch lever from hopefully a minimum of fifty yards behind. Then, coast idly by so as not to startle their horse(s). Once you're far enough ahead to maintain this peace, re-engage your clutch and continue on politely. The good folks operating the buggy sometimes wave in appreciation.
Sites, Sounds And Stopping Points
The section between Madison and Mount Horeb qualifies not only as a warmup but also an opportunity to gas up. Roundabout after roundabout eventually unveils a [googlemaps]525 Springdale St, Mt Horeb, WI 53572|Kwik Trip[/googlemaps] with ethanol-free gasoline on the top shelf. Many other Wisconsin petrol stations do the same, though not all.
From there, we ride as far as we can to get nowhere ...
Mount Horeb eventually touches Blue Mounds before traversing the Pleasant Valley Conservancy State Natural Area. After this, it's an endless combination of hills and valleys until we're just northeast of Dodgeville. Bypassing their downtown area, Highland marks another gas stop where perhaps a short break is in order. Lastly, Boscobel demands another incredibly deep breath for more of the same action packed riding we've enjoyed up to now.
Should you be feeling touristy, below are a few places worth visiting ...
Mount Horeb: Fisher King Winery (to buy, not to drink. We're riding motorcycles here, folks).
Blue Mounds: Cave of the Mounds
Dodgeville: Governor Dodge State Park
Highland: Blackhawk Lake Recreation Area
Boscobel: Wisconsin River Outings
Lodging is also easy to find in any of the above mentioned hubs. Dodgeville's Don Q Inn is a hilarious, frugal and entertaining place to relax socially before getting some shuteye (depending on your standards). If you're considering a night away at the end of the route, the River Inn remains in good standing and allows you to reverse your way home the next morning.
A number of our other Driftless riding maps connect conveniently to the Madison/Boscobel run. With a bit of creativity, you might lengthen or shorten your ride to suit. It's a matter of weekend getaways versus afternoon office escapes. How much time do you have? Reversing "Mount Horeb to the Don Q" splits the length of this ride at Dodgeville, converting it to day trip status.
Another option for looping back is our "Beer and Hemis" ride from Dodgeville to New Glarus.
A three day weekend, however, begs riding full circle between Boscobel, Soldiers Grove, Lansing, Harpers Ferry, Marquette, Guttenberg, Cassville, Bloomington, Mount Hope and Woodman, otherwise known on this server as "Yellow River Kickin' Poo" ...
Our "Madison to Boscobel" sport touring motorcycle route is the ultimate connecting ride for a majority of different county (lettered) roads throughout Wisconsin's Driftless region. For organized group rides and solo meandering alike, it allows for short and long distance riders to enjoy the same tarmac with the most appropriate of smiles. Tight twisties, gripping sweepers and open straights make what we've named "Cheese Curds and Chicken Strips" a favorite among many. Trivia would suggest that "drift" material includes clay, sand and boulders. We say they've forgotten one key ingredient, namely that of moltent rubber.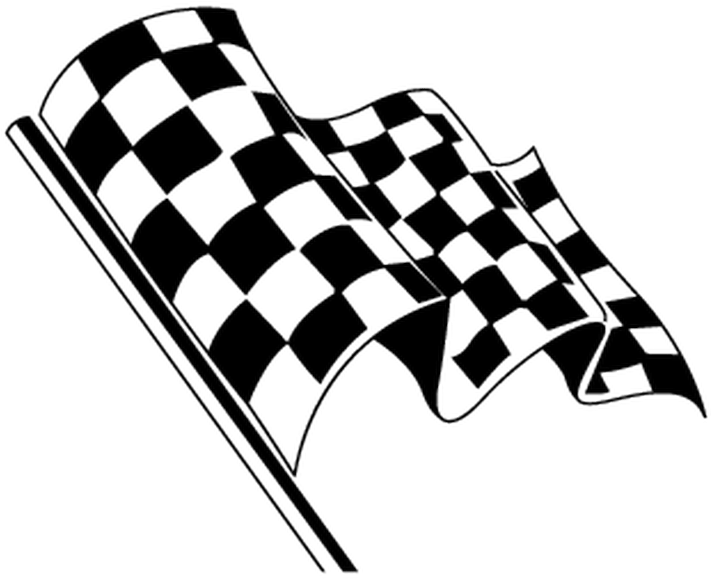 What Wisconsin Routes Have You Come Up With?
More great riding roads exist north and south of Wisconsin's Driftless region. Which ones do you prefer? What do you like about them and why? Your input is invited. Leave a comment!
Share Link ...