Our FTC disclosure's magnum opus awaits here. Updated Dec 15, 2021, this article contains one or more maps ...
The Garmin Zumo 590LM Finds Curvy Roads For You
I must admit that when one of my riding buddies and I set out to meet others for a three day motorcycle camping trip, I couldn't resist poking fun as he first attempted to program his new Garmin Zumo 590LM GPS system. He just traded his BMW R1200RT for a 2015 Kawasaki Versys 650 (read Travis Burleson's review of the equally impressive Versys 1000 here). It's an amazing machine with numerous features, some of which he's still getting to know.
"The Garmin Zumo 590LM's curvy roads option is surprisingly intelligent. It seeks out nearby twisties without deviating from it's ultimate point b task."
Our decision to put his GPS unit into action begins with my original plan directing us through Rockford, Illinois. Construction and traffic there is quite heavy as of late. My friend suggests we head to New Glarus Brewery for lunch (and a quick tour) before spearheading the bulk of today's twisties.
My suggestion that he take lead unfortunately means I must tolerate his learning curve on a brand new motorcycle GPS system. He's familiar with other modules and knows that they each incorporate search procedures differently. He begins to search for New Glarus Brewery methodically, wanting to know what works best with this particular bit of firmware.
Search by name? Nada.
Search by category? Zilch.
Search by address? Zip.
He opens Google Maps on his phone and finds the address before entering it into the Garmin. New Glarus Brewery is located at 2400 WI-69 in New Glarus, Wisconsin. Any address on a state road tends to be tricky so while it locates WI-79 and 39, WI-69 is nowhere to be found.
Somehow, after multiple attempts, he gets the right address and sets our destination.
Throughout this effort, my initial impression of the Zumo 590LM is far from positive. I'm getting a little impatient since this was to be a riding excursion, not a trip to hang out in parking lots watching a friend stare blankly into both his phone and Garmin. Soon, however, his search develops into a flurry of screen taps. This suggests to me that his module is greatly intuitive after all. My impatient verbal attempts to get us moving are dubbed "whining".
I salute my cohort for his strong willed drive to dive into motorcycle GPS tech without pulling out the manual. While getting to know the Zumo takes a moment, the end result is a fluid, peaceful route to good eats at the beginning of countless winding roads. Off we go.
For the better half of our trip's second day, I play the role of ride leader. Forgetting to reverse the direction of my route from Soldier's Grove to Monroe, OsmAnd does as expected ... leading us in the wrong direction for forty five minutes. The riding's good so "no harm, no foul". Back on course, we enjoy an extended ride through Wisconsin's beautiful back country. A few digital hiccups put us into an infinite u-turn but that doesn't douse anyone's grin.
With Chaseburg's Hideaway Pub & Grill marked as mission accomplished, my position as ride leader is exhausted. I elect "anyone else" to get us back to Governor Dodge State Park. One comrade and his (now better understood) Zumo 590LM are up to the task. Before we raise our side stands, he gets to programming. This time things fall into place quickly.
My colleague explains that he's activated his Garmin's "curvy roads" option but, having never used said feature before, there's no telling if it will be any good. This site being what it is, I'm always looking for new things to write about so I activate my GoPro and start recording via MyTracks. The better portions of the route below represent what his motorcycle GPS generated.
The Garmin Zumo 590LM's "curvy roads" mapping system is surprisingly intelligent. It seeks out nearby twisties without deviating too far from it's ultimate task of "point b". We effectively have a motorcycle GPS module that can provide efficient travel without sacrificing a pleasurable ride.
Then there's the "oops" factor. If you miss a turn by mistake or otherwise, the system self corrects without exiting the twisties format (if enabled). Said issues are put to the test during our ride courtesy of a head on collision between two pickup trucks off of county road "H" near Chaseburg.
Another useful aspect of the Garmin is it's ability to find mid-route gas stations on the fly. Running low along the way, I pull up next to our lead and signal my issue. He nods, looks down carefully for a moment (during an open straight), taps the screen twice and continues on, problem solved.
All total, this ride lasts for around an hour and a half. That's about the same length as a feature film but way more fun! With most motorcycle GPS systems limiting our options to the enabling or disabling of expressways, we're each impressed by the tactful possibilities this stealthy and easy to mount module provides. The Garmin Zumo 590LM is a worthwhile purchase. To further prove it, below are seven minutes of condensed video highlights (scenic and otherwise), all taken from the same twenty minute recording window ...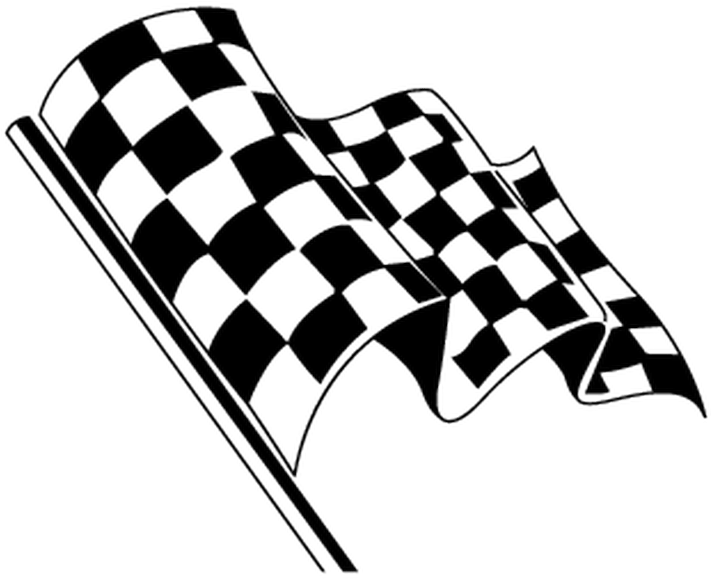 What GPS Enabled Devices Do You Use?
There are many great GPS options on the market today. Which ones do you prefer? What do you like about them and why? Your input is invited. Leave a comment!
Share Link ...