Take a gander at our FTC disclosure opus here. Updated Jul 24, 2022, this article contains one or more maps ...
The Missouri Ozarks Feature Some Of The Finest Roads In Motorcycling
Every year, under the fellowship of GS Resource collaborators, vintage Suzuki motorcycle enthusiasts gather in honor of the late Dave Davis, a legendary forum member. In the past, this culmination of like-minded riders would target Wisconsin's Driftless Region for it's incredible roads, secluded rally points and friendly atmosphere. Seasonal weather in that area has inspired ride leaders to relocate the base camp for this late-season motorcycle trip to the Missouri Ozarks.
"The Missouri Ozarks are known for challenging roads that are incredibly well surfaced, especially in the Mark Twain National Forest region."
The Ozarks are known for challenging roads that are incredibly well surfaced, especially in the Mark Twain National Forest region. This environment has bolstered grins on the faces of countless sport touring enthusiasts through an excellent balance of twisties and sweepers. Before we explore the exact details regarding this two day adventure, one important issue must be tackled: getting there.
Pride being what it is, most of us mumble when we mention having trailered it. I myself have suggested in the past that we trailer bikes to locations barely three hours away, kid stuff to a seasoned rider and mocking fodder for cohorts. Less naive but still faced with six hours of tire-squaring slab that we'd be forced to cruise otherwise, I stand by our decision (don't judge).
Our hotel reservations bring us to Farmington's Tradition Inn, where basic necessity and communal luxury are both well covered. Their continental breakfast leaves something to be desired but dinner/drinks at the attached Spokes Pub and Grill makes for great post-ride discussion. Moreover, there's a metric-friendly motorcycle dealership not 1/4 mile from their parking lot.
"We'll exchange war stories and fish stories and stories of mythical roads uncovered."
Riding Day One
The next morning, it's our first day of riding and the weather's brisk. Those of us working with carburetors think ahead, attempting to warm our engines before our fuel injected counterparts get a chance to smirk. Sidestands up, I'll let the route speak for it's self ...
To get an idea of just how crazy this map really is, place your mouse over the far left side of it's elevation panel and move it right (without clicking). Now follow our course of travel. If you start this route early, you'll be looking to grab lunch once you reach Piedmont. For this, we recommend Hercules BBQ. They've got some serious eats waiting for you!
Riding Day Two
On our second day of riding, the route is no less formidable. Sure, the big picture below is less chaotic but many on the ride consider this map to be the champion of the two. Not only are the roads of equal caliber, a few more noteworthy memories are made along the way.
Our mid-trip lunch is outstanding. While approaching a gas stop, our heads turn toward the opposite side of the street where a large banner exclaims "State Grand Champions Cooking Team". It's Smelly Butts 'n' BBQ! They prepare the finest pulled pork sandwich I've have ever had.
Maybe we're groggy from demolishing tasty BBQ. Maybe we're out of our minds from the pleasure of riding these roads. Either way, we're an hour back into it, in need of gas and an unexpected ten miles off course. Turning around, the engine on my Bandit is beginning to stutter. Many long minutes go by and I'm eventually neutral-coasting my starved bike into a filling station.
Continuing on, we enter the tree line of Mark Twain National Forest. Up to now, the extent of road hazards is limited to dogs that watch you roll by with total indifference and crotchety old ladies who scowl with disapproval while grabbing their mail. Then luck rears it's ugly head.
A fully grown buck meanders onto the tarmac. By some toss of the dice, it steps a nose length away from our ride leader before filling the one gap that's big enough for following riders to react. With my own deer story in tow, we shake things off and press on without pause.
After a much needed break, complete with roadside relief and concluding statements, everyone's ready to head back to the hotel. Last to make it back onto the pavement, I look left across the lot to see my new friend Neil lying on his back. His BMW R1200RT is on it's side.
Ladies and gentlemen, I give you the world's slowest crash.
Okay, with all due respect, grass can be pretty slick. What's happened is he's basically given the throttle a good twist and brought the back end around. As with other opportunities where one discovers there's more to a problem than expected, he's lucky he did.
In a rush, we revisit the previous thirty yards. Neil's fine, albeit a little bruised. In lifting his bike and finding hardly any damage, we notice that something's off with his rear tire.
Steel belts. Fully exposed. Entire circumference.
Neil's unknowingly ridden into the cursed realm of "that guy", lifting the title from yours truly. Assessing the situation, we conclude that if he limps back slowly and with two of us on guard, the rest of our group can return at speed in hopes of procuring another tire. Not only are the hotel and dealership forty minutes away, it's forty minutes to closing time for said dealership.
Following a quick trip to the local farm center for cheap tools to aid in the removal and installation of old and new rubber as well as cutting a plastic Gatorade bottle to prevent the marring of the wheel, the rest goes something like this (click right arrow) ...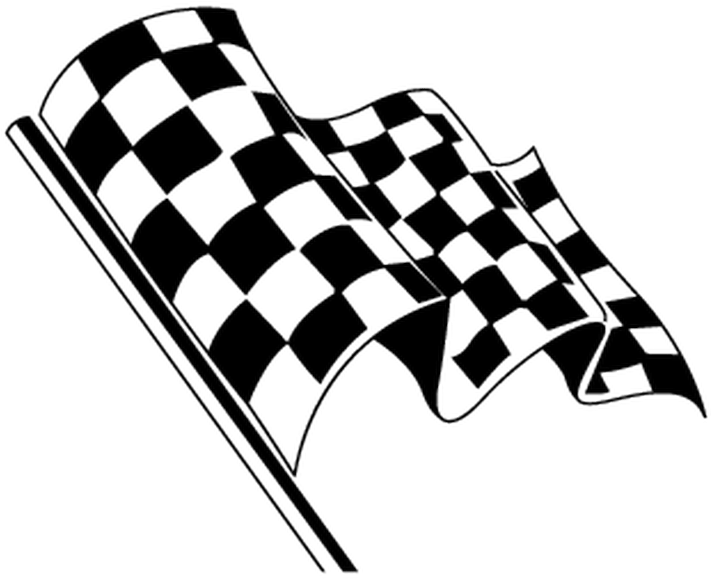 What Are Some Of Your Favorite Motorcycle Routes Through The Missouri Ozarks?
There are a lot of great riding roads in this part of the country. Which do you prefer most? What do you like about them and why? Your input is invited. Leave a comment!
Share Link ...