FTC disclosure tour-de-force here. The following article was last updated on Jul 24, 2022 ...
TRO Group Motorcycle Tours Are LIVE!
A handful of experienced motorcyclists, some of them industry professionals, played "customer" to our newly established group motorcycle tours. While each rider enjoyed their two-wheel vacation, they also focused on problems and respective solutions. Their post-ride reports strengthened our planning process to ensure greater comfort, convenience and safety-minded thrills just for you!
"The positive reviews from each and every rider involved are forever seared into our group tours main signup page but that's not what this trip was about."
Critiques, be them compliment or complaint, have proven integral to the development of our route collection. Ranging between 100 and 1500+ miles in length, each itinerary begs for "spirited" riders whose hunger for twisty roads is matched only by their dedication to all things sport touring. All the same, we also welcome relaxed sightseers on any year, make or model that's running reliably. Yes, that includes cruisers. Yes, that includes trikes.
Seven riders, covering seven states, in seven days? What a trip! The mental/physical demands of this tour conjured many highs and lows, mandatory ingredients for any event worth remembering.
Beginning in southern Indiana, we found our pace among Kentucky's isolated and technically demanding backroads. A pass through Tennessee touched on Joppa Mountain and Deal's Gap before settling into North Carolina's Blue Ridge Parkway. Virginia and West Virginia sweepers directed us Northwest, finding more uniform mile markings along a reliably fun SR-47. Our trip concluded via SR-555, aka the "Triple Nickel" and an equally curvy ricochet through southern Ohio to the west.
Meet Our Very First Group Motorcycle Tour "Customers"
Personally and on so many levels, I can't thank these six individuals enough. In the order they signed up, let me not only introduce them to you but explain why and how they were so helpful. It's because of their equally hard work that so many pitfalls are now checked off the list.
Margaret Dean
Margaret Dean is more than a resident author here at The Riding Obsession. She's also my wife! When she wasn't tearing up the streets on her heavily modified Triumph Street Triple R, she was monitoring sweep responsibilities and communicating logistics to one destination or the next. Should any lodging related issues pop up, there she'd be with quoted details in-hand, resolving the matter with gusto. Ask anyone and they'll tell you she's definitely the better half. ;)
Tom Burns
In addition to keeping our podcast listener questions active, Tom has guest authored for this site. His pleasant demeanor and generally energetic smile kept our overall mood in check for the better. Holding ground toward the middle of the pack, his brand new Ninja 1000 carried him through his first Tail of the Dragon run. Tom introduced us to the SnapJack, a portable center stand tool that coordinates with your side stand to lift the rear wheel in a sort of tripod fashion. Thanks, Tom!
Hien Tran
If you haven't already, subscribe to VotoCycling right away! Hien provides a fresh perspective in all of her endeavors. A wise voice for new experiences, she wears the hat of "first timer" and videographer with pride. Hien rode her own ride for the duration, capturing video footage while describing comforts/stresses with useful particularity. Her skillset developed exponentially over the course and we learned from her always insightful observations.
Tim Clark
Tim played front-tier videographer to those of us riding more quickly up ahead. A beastly talent, Tim's natural approach to balance and maneuverability applies to any terrain. He showed just how much can be done with minimal displacement, riding his Honda CB500X like an unbroken mustang. If he felt like tearing through miles of dirt/gravel at 50-60 miles per hour ... off he went. Tim also rocked photography with a high-end camera, hiding in the apex of well banked curves.
Dave Ruocco
Dave (Da-vi-de in Italian) has an extensive motorcycle travel resume that includes both lead and support rider roles. He sacrificed plenty to join us, only to keep a watchful eye over every oncoming scenario. His concern for all possible outcomes bettered our take on preparation, adding countless safeguards to an already robust planning process. Additionally, his coaching/training experience at Total Rider Tech introduced next-level techniques to anyone interested. Look him up and learn!
Greg White
An unexpected surprise, Greg's decision to join us meant even wider smiles and twice the access to Total Control knowledge. Also a guest author, every time I suggest Greg's explanation of rider physics to be the base of my current skillset, I'm met with the same response. Spoken with humility: "You did all of that yourself. I merely introduced new information." Either way, motorcyclists of all experience levels become better riders when Greg's in the lineup!
Observations and Alterations
The positive reviews from each and every rider above will be forever seared into our group tours main signup page but that's not what this trip was about. Everyone who took part knew in advance that this was an organized mission with one goal in mind: bettering the customer experience. Some things went perfectly. Others not so much. The result is a well oiled and brightly polished motorcycle vacation!
Customers are free to ride independently of the group if they so choose
Pre-planned mileage is limited to 250 total per day, often covering less
Mid-travel escape routes are in place and discussed at scheduled start time
First 10-minute break is at 30/30 (miles/minutes), 60/60 thereafter
Restrooms in rural locations are included in the RWGPS online map file
Evening summary of the day's ride takes place at or after dinner
Riding tips ("Did anyone try ... how did that work?") fuel post-ride chat
Garmin GPS units are installed on lead/sweep bikes as a backup
Sena's RideConnected app is now incorporated for (limited) communication
With a nine-day motorcycle trip under our belt, we're confident that our day trips and weekenders are equally ready for public promotion. Consider yourself invited to enjoy the excitement of secluded motorcycle travel knowing all arrangements have been made and documented with certain clarity. Here's hoping you'll sign up for any or all of our season-wide motorcycle road trips!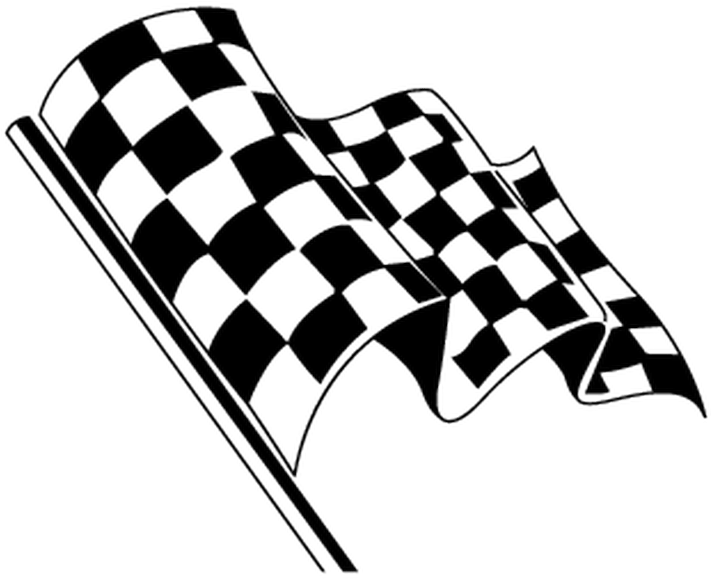 What Group Motorcycle Tours Have You Taken?
We're not the only outlet for this type of travel. Other excellent, well known and established options remain a favorite among many. Which ones do you prefer? What do you like about them and why? Your input is invited. Leave a comment!
Share Link ...