Our FTC disclosure's magnum opus awaits here. Updated Dec 15, 2021, this article contains one or more maps ...
Conquering The Lake Superior Circle Tour
I noticed an online ad for the Lake Superior circle tour and was quickly intrigued. Having spent my college years at Michigan Tech (in the middle of Michigan's Upper Peninsula), the Northwoods and Great Lakes are special to me. This destination also anchors several vacation memories from when my daughter was either a baby or in her single digit years.
"To tour by motorcycle around Lake Superior, all you need is a travel plan and the will to get riding!"
I introduced the concept of touring Lake Superior to the editor before we both enthusiastically started drafting routes. Our touring machines are significantly different, me on my heavy touring GoldWing and Robin on his comparably lighter sport touring Bandit 1200. As a result, the contrast of our chosen routes was rather strong.
Sidebar: If you're not afraid to get dirty, Lake Superior surroundings are a gigantic ADV playground.
My Route ...
Riding the Lake Superior tour on tarmac does force the rider into a series of 100-mile straights. As this wasn't what my good friend was looking for in a week long getaway, we agreed that this should be my solo journey, of which Robin helped shape into something wonderful.
Robin's Route ...
I'm an old school traveler. I enjoy 30+ year old bikes and own a collection of paper sectional maps decorated with fine tip felt traces. I'm an obsessive map folder and yes, I dig Origami.
I've been dabbling with the OsmAnd application on my smart phone for deer hunting. I had all the tools. It was time to combine them and take the plunge into the 21st Century.
My Lake Superior Motorcycle Tour Begins
Day one started off on an ominous note as the Aspencade was having difficulty cranking its starter. I was heading out to a local park to enjoy breakfast with my wife and daughter at the Ugly Apple food cart. In a hurry, I cracked the throttle and got the engine running. Heading out of town, I made a detour back home to grab my charger.
My initial plan for this first leg was a straight shot from Madison to Eau Clare Wisconsin (boring). At the last minute, I loaded one of Robin's alternate routes to my OsmAnd app and dove in. It was a complete day of twisties.
Remembering the starting issues with my bike (and being determined to be on vacation), I engaged in racetrack protocol while refueling: leave the engine running, don't bother operating the starter, hope I can "charge it out". On a 280 mile tour through the twisties, I restarted the engine once by the time I reached my hotel. Robin's route was superb.
In celebration of twisty roads, my favorite was the passing through The Mindoro Cut.
The turn by turn navigation with OsmAnd performed flawlessly. Regional vector maps and a GPS breadcrumb trail, all stored on the device, means riding out of cellular service has no impact. A quick look to the screen and you know if the next twist is tight or wide and the turn radius is steady or changing ... nice for spirited riding.
By the end of the day, I was a proud digital navigator! I still love my maps and picked up a detailed map of Michigan's Upper Peninsula (express mailed to my hotel by my favorite mail order company) so I could plot my next day's route on my paper security blanket.
I spent one half of that evening analyzing my motorcycle's charging system and the other half marking my Yooper itinerary with an inadequate yellow highlighter. My battery, removed from the bike, was charging in my hotel room.
Keeping The Spark Alive (Day Two Battery Concerns)
The next morning, I carried the battery to a nearby service station and the freshly topped cells were performing to "OEM new" specs. The trip continues!
Battery and starter performance is going to be somewhat of an experiment today. If the motorcycle performs and there's acceptable charge after 300 miles (and the bike starts like it should), I'll carry on with confidence. If the experiment fails, I go home and finish the itinerary in the "Prius Of Shame". I arrive at the southern shore of Lake Superior at the town of Ashland, WI and proceed to take the north country super-highway, US-2, into the UP.
Riding through Porcupine Mountains Wilderness State Park reminded me a little of the rural roads of Scotland. The park features very rural and narrow two-lane blacktop, twin rutted roads (causing a nonstop baby-sway with my motorcycle), grass shoulders and some very fun twisties. My evening stop was at a friend's home in Lake Linden.
The day was 380 miles long and the battery performance experiment was a success!
Bigger Mileage For Day Three
The planned mileage for today was 465 and I was concerned about covering the entire route during the daylight. I had breakfast with another friend and we spent an hour longer than expected. So, I cut some excursions.
Sorry, Keewenaw Peninsula. I already know you well. Sorry, Tahaquamenon Falls. I owe you a visit.
I'm a graduate of Michigan Technological University in Houghton, MI, so I made a stop and hung around the Memorial Union and Gift Shop. My Roadcrafter is inspired from my Alma Mater.
I stopped in L'Anse to get some of Lake Superior in my hair and put my mind to racking up a triple century of touring. Traveling highlights included a great lunch at The Vierling Restaurant in Marquette, MI and both fast sweepers followed by tight technical twisties through the last part of the Pictured Rocks National Lakeshore excursion!
True story ... I pull up at this strange gas station, try to pay with credit but get convinced that cash is better. Mister Fonzerelli shows up in an incredible rat-rod low riding pickup truck complete with his trophy girl. His truck fails to start. It might be a crappy battery that can't turn over the starter. I get the hell out of there (I've shaken off electrical gremlins and am starting to feel superstitious).
That evening I stayed on the US side of Sault Ste Marie. Go to Zorbas Greek American Restaurant. It rivals Chicago's Greek Islands. Trust my Greek heritage on this one.
The sun did finally set ... at 10:00 pm. I love summer.
Day Four, Biggest Miles Covered!
It's July 4th and I'm singing the praises of wool socks. They do indeed keep me cool and dry while sporting a full lined Aerostitch Roadcrafter suit and rain touring boots. Gold Bond powder spray also has justified its existence in my travel case.
'Nuff said.
465 miles is the itinerary for today. If the day is a success, it will be my personal best for motorcycle distance touring. I wake early, eat breakfast and install my freshly topped off battery in the bike. The Canadian part of this trip is extremely remote, my wife and kid are waiting for me in Thunder Bay, Ontario.
The itinerary is to traverse the entire northern shore of Lake Superior in one day. The night before, I prepared my paper map and included a sparse, hand written route sheet stating village and miles between gasoline stops. In remote Canada, the menu for filling stations is limited.
There's a major tourist trap called Agawa Indian Crafts and it's worth stopping. I give myself a 20 minute alarm and power-shop for trinkets for my wife and kid. Inside the shop, I see a little stone figurine called an Inuksuk. This is a charm for anyone traveling long distance across a barren land.
I consider buying one but decide against it. That's okay because these little stone figurines are everywhere along the highway, guiding the numerous long distance voyagers.
My third scheduled gasoline stop is Marathon. I arrive at a community center/rest stop with a beautiful scenic overlook but do not see a town. This 15 minute break is well worth it.
I'm expecting the highway to shortly come to the lake shore and find a town with a gas station. Five miles from the rest stop, there's a large filling station and quick mart. I decide to skip it and wait for that small town experience (big mistake). The next stop was about 50 miles away and this old motorcycle is poor on MPG.
At an unplanned stop, with the counsel of another rider, I remain un-stranded in the wilderness.
The scenery is stunning. There are Inuksuks all along the highway. The landscape is pines and rocky, with dramatic changes in altitude. There are very long stretches along this forested land, with nothing else but a riders thoughts among nature.
Occasionally, there are brief glimpses of tiny lakes with massive granite boulders and conifers. Sometimes there's a stunning glimpse of Lake Superior as the route teases you with views of water between stretches of forest. It's turning into a wonderful day.
In the town of Nipigon, the gas station is small and the cars are lined up. The GoldWing gas tank is located below the upper fake tank, riding along a spine of the frame forward and below the seat. In the press to fill up and get out of the way, I closed up the top shelter but failed to seal the gas tank.
Fortunately, I smell the fumes and pull over to keep from dying in a ball of fire.
Break day. My family and I enjoy our time in Thunder Bay, digging for Amethyst at a nearby mine.
This Lake Superior Tour Done Gone Caravan
My family and I ride caravan to Kakabeka Falls. it's a miniature version of Niagra Falls. If you do this trip, I highly recommended this stop.
My route back into the US is along Canadian rural highway 593. It parallels the Whitefish, Arrow and Pigeon rivers and is greatly remote. The twisties are quite fun and tight.
This route would be better enjoyed on an adventure bike but I've been riding for a week now and the GL1200 shows it's quite capable.
Riding along Minnesota's North Shore was a first for me. The landscape is heavily developed, though there are still some remote areas. Check out Taconite Harbor. There's a boat launch, making for an easy tire wetting ceremony.
Also, I made a special stop at the Split Rock Light House. This is the largest light house site I've toured in the Great Lakes area. The light house features all of the original equipment: clockwork gears, mercury bearing with an oil cap and an exquisite third-order Fresnel lens.
My lake touring adventure concluded in Duluth, MN. I took an excursion up the bluff in search of the Aerostitch factory. My first try took me to a prime residential area (my mistake) where I was struck by the change in ambient temperature ... 70F to 90F away from the lake. Lake Superior is indeed a giant air conditioner that makes touring in a textile Roadcrafter extremely easy, even in the peak of July. I did arrive at the factory to heap praise on the Aerostitch crew. My trip featured a touring attitude complete with days in excess of 300 miles, few stops and lots of saddle time.
I could easily do this itinerary again and take twice the time. If you have a desire to take a motorcycle tour around Lake Superior, reserve a week off and go for it!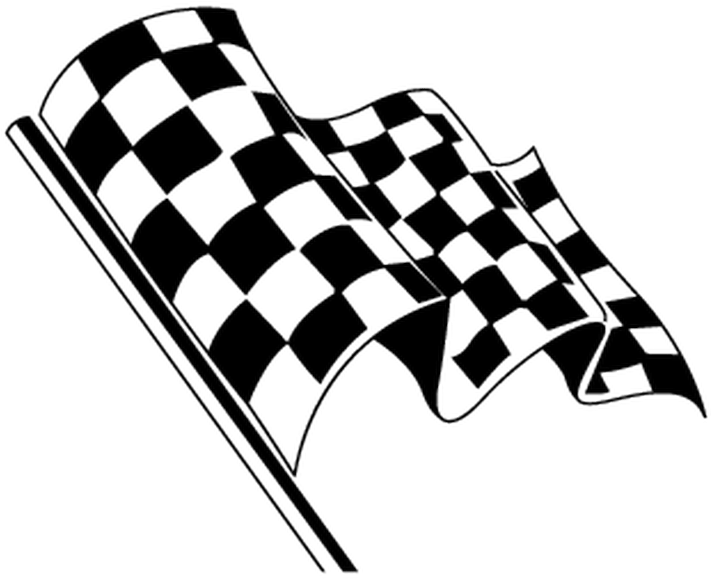 What Are Your Favorite Stops Along The Lake Superior Circle Tour?
There are many great places to visit while riding this route in particular. Which ones do you prefer most? What do you like about them and why? Your input is invited. Leave a comment!
Share Link ...