Tag along for our FTC disclosure saga here. Updated Aug 8, 2023, this article contains one or more maps ...
I Dunno. Idaho? Oh Boise!
Idaho Route 21 isn't a big mystery, urban legend or haunted highway but rides as if it's all three. We learned about it during a blanket search for nearby and hopefully worthwhile sport touring rides. It's the only paved road connecting Idaho City to anything. The deserted, hermitic environment surrounding its rugged/smooth duality is brought to you by an always dramatic Boise National Forest. Gear up and flip that "back later" sign around. We dun gone ridin' [cough]. I mean, we're going for a motorcycle ride.
"Stunning landscapes, friendly locals and an exhilarating ride along route 21, Idaho embodies all that's great about the Pacific Northwest."
Keep in mind, this website began with the de-winterization of two bikes, namely a 2003 GSF1200S "Bandit" and a BMW F650CS. Shortly after, a couple geeks made their way from Chicagoland to Portland, Oregon by way of the most logically hectic curves they could find. A non-repetitive loop would mean crossing two different regions of Idaho. One rider, yours truly, took note of a ridiculous grin that froze in place along the way, vowing to return.
And now, here we are. Well, by "we", this time it's Mrs. Maggie Dean and myself. We've had our eye on the Pacific Northwest for quite some time only to have our attention snagged by every other curvaceous state near friends old and new. To get here took a bit of emotional discipline in that we would have to cut ties, raise anchor and isolate ourselves.
Enter Mackay. Just north of Arco (first city past tense "lighted" by nucUEler power), Mackay has a near zero population, a downtown intersection where side-by-sides are invited to do donuts, seven mostly empty restaurants that are angry at each other and locals who either want to ban Californians or ... Californians.
Moms being well travelled moms, we've felt the light pressure of "make sure you see" during weekly phone calls to home. A stack of dog eared, highlight riddled pamphlets sits by the door, minus anyone answering our need for a dog sitter. Weird thing is, there's no sense of FOMO in this household. Why? Because when you're not in one of the many nearby national parks/forests, it feels like you are. The entire state combines every Bob Ross painting ever imagined.
And it has roads.
'Round here, the besting process for a motorcycle route lands smack dab on US-93 at ID-75. We have two options. Either we continue due north with fresh painted lines, or west toward the remnants of what were.
For your sadistic entertainment, however, I feel it worth mentioning a conversation from the night before my Route 21 scouting departure. Short summary, I reach out to Travis, Tim and Piper while pointing to my closing-in-on bald rear tire in hopes of hearing a unanimous "that'll last another 1k". Instead, I get raised shoulders and "I dunnos", suggesting a possible that guy scenario.
On the morning of, with sunset scheduled for sometime next month, out comes the no-mar.
Tires are a theme in this episodic getaway. Same goes for helpful town folk, hooligan road workers and our usual suspects, namely majestic views, riverside meditation and curves upon twisties upon switchbacks galore. Right.
Let's get on with it.
Crosstown Traffic
Beyond Arco, somewhere in Custer County, we pass the White Knob Hotel & RV park. Between that and the Bear Bottom Inn, it's safe to ask how many euphemisms one town can maintain. These two community pillars mark the gateway to not only Route 21 but some of the most painfully friendly conversation an out of towner could ask for. These wonderful people can talk. As your author, that's saying something. There are no social cues. Either way, both parties exit stage left better informed and more thoughtful than before. Yeah, with the right amount of charisma, the people of Idaho can be that charming.
Exhibit "A", after my tire change I balanced the wheel to discover it only needed one weight. Problem is, I ran out of mounting tape. Tossing it into my topcase, I know there's a Napa in town but they don't have anything usable. They kindly recommend the adjacent lumber/hardware store one block down. I have to laugh here because the overly-eloquent and ongoing banter between the warm hearted, single person staff and the only customer besides myself cost me an (impatiently exaggerated) 20 minutes. They were so elaborately kind to one another, I couldn't be mad. Thank goodness they too didn't have anything I could use, so at least there's that.
I need to get out of this town. It's just one weight. I'll ride without it.
Back at the bike, I see a resident neighbor crafting woodwork by his pontoon boat. Boaters have everything. By everything, I mean they can usually build an entirely separate boat from within their boat. As kind as every other Idaho citizen I've met, he hands me a portable strip of double sided sealer tape with eyes that, like mine, really want everyone to shut up so they can get back to having a life. I acknowledge respectfully and walk away.
Route 21 Means Cruisin' US-93
As sport touring motorcycle enthusiasts, we don't often find ourselves having a discussion about "that beautiful, straight line ride that goes on for fifty miles". We're rabid, curve carving addicts who unleash the vengeance of our dual compound tires unto the paved enemy. It's purely for the safety of this great nation (whichever nation we happen to be riding in at any given time).
But this really is, by my own standards, some of the most beautiful backcountry pseudo-slab I've ever easy-ridered. Maybe it's because this is my first ride of multiday length for some time. Maybe it's the oxygen and altitude. No matter. I'm at peace, the bike is purrin' and I know for a fact that I'll be doing battle with countless amazing goat roads in a few hours.
Before Route 21, let's enjoy this stretch for what it is.
The mountains all around are gorgeous. Jagged, rocky plates blast upward to the east. Green, almost gaelic opposition shows grass and trees to the west. In the 90°F valley, their most godly siblings are crowned with snow. Unreal.
We sail by the Mackay reservoir, an engineered park that's open to all things water recreation. There's a campground, if you decide to ride from Boise (or anywhere else) to this point. The water both feeds and is fed by area farms and marshland. Fortunately, unlike in Texas, they don't refer to it as a "tank" when riders ask for directions (a story for another time). Our cruise continues.
It's after the reservoir that our world grows bigger than enormous. The mountains give way to the east and west in exchange for a gigantic valley of open cattle ranges. Mind the downhill just outside of Mount Borah's historical marker. That infinite line of site is fogged by the distraction of vast scenery and high desert mountains miles ahead. It's all the lull, until it's not.
The sweepers east of Anderson Peak are the only warmup we're allowed before more of the same curve-of-the-earth, drop jaw perspectives. Then, a warning of what this ride and, more specifically, the upcoming Route 21 is really all about. Call it a spar. Grand View Canyon and all seven of its solitary corners are a perfectly timed reminder about what our bikes were made for. Ready. Set. Left!
The Winding Sweepers & Painted Lines Of Route 75
At a half tank remaining, one might want to fuel up beforehand. There's a gas station a little further north on the right hand side of 93. Overshoot the turn and you can't miss it.
Onto the sweepers! Best guess, this road developed out of either a railway or covered wagon route. I mention it because the Salmon River is our winding companion for the next fifty-five miles. Our pavement mimics its every move for path of least resistance, one of the benefits we as sport tourers tend to capitalize on. It's also a window into all Idaho has to offer in outdoor adventure. Fishing, kayaking, rafting, archery and side-by-sides are prominent. Yet, there's little to no slow rolling traffic because this ride is taking place on a Monday/Tuesday.
A light, non-threatening vertigo can take hold through the canyon. My BMW R1200RS is handling as great as ever while we skate down hill. How is it that the river is travelling up hill? Ah, right. Capillary action.
Which this isn't. The angle of the sun would have me believing I'm going down hill but my elevation is increasing. The water is actually what's going down hill. Daylight creates an optical illusion. Trippy, people.
The smoothly banked, low traffic, open view corners are perfect for an average pace of, well, at least the speed limit. "Nine you're fine, ten you're mine" they say and I envision that applies to my average GPS detected speed over the course of some 240 miles. Readying for Route 21, I'm in chin-over-wrist heaven and cagers know it. Maintain respect (two second following distance, dotted passing only, polite disposition) and they'll probably wave us around with a smile. Otherwise, play sweep and enjoy watching the logging trucks out drive us!
Having mentioned the outdoor activities and remote adventure tourism, it comes as no surprise that there's regular access to gas, food and lodging. Every fifteen miles/minutes or so, we have the option to stretch our legs and take better than good photos. Sawmill Station provides for Holman Creek and Whiskey Flat campgrounds, followed by the hardwalled Torrey's Burnt Creek Inn and three more consecutive tent camping locations.
But the tarmac, the stellar and reliably grippy tarmac, is what it's all about. Every time I check the trip meter, I'm reminded of the 60/60 rule. At either sixty minutes or sixty miles, the legs need a stretch but not here. Revisiting my oxygen/altitude comment, a hundred miles gets the nod from every joint in my body with a can-do "next scenic pull off" internal dialogue. I miss a few without concern all the way to Stanley.
Operation Route 21
Eyeing the map, there's no foolin'. Things are gonna tighten up. An awe-inspiring lull through the divided landscape acts as a ruse. Mountains and prairies and pleasant and mountains and prairies and pleasant and mountains and prai ... wait. That's a bucket carousel!
A wide left hander, just before Cape Horn mountain, stares back at me in a way that's, as my friend Neil might say, G-L-O-R-I-O-U-S. Here's where the turns compress more and more in stages. Five miles per stage, three stages total and we're chasin' dem dare goats with that figuratively signature red mist viewport.
Our space for decision making becomes greatly limited by the surrounding cliffs and zero escape paths. If we were to park on the single-foot roadside, turn off the bike, step off and nudge it gently over the edge, it wouldn't roll. It would land. What's more, some don't have a guard rail. Sorry, I'm told they're now referred to as "guide" rails (as if they'll steer for us).
In Lowman, as a head check, I make the choice to stop and gather my wits. I know I'm about to experience "a" best of what this route has to offer. Lowman Mercantile marks the perfect hodgepodge establishment for water, coffee and a Snickers beforehand.
Now, I know exactly what I'm going to ride from here but there are other options, one of which I intend to explore at a later date. That would be ID-17 west to ID-55 south into Boise. Again, I'll shape this venture into a bang snap next time. ID-17 going to Boise, ID-21 on my return. But this first go being a scouting run, I want a nice 'n' easy investigation of what this here road be all about so that tomorrow, well, we'll get to that in a moment.
The scenery keeps to its ever changing, always new form of beautiful pattern, especially as we approach the Mores Creek trailhead. That's when I read my first "Road Closed Ahead" sign. It repeats, offering less feet remaining with each iteration. I'm crossing my fingers while swearing in my helmet. "Please, no" aaannnd ... not closed! Route 21 has a pilot car! Rock 'n' roll.
Because I'm slowly building the tension throughout this unfamiliar-to-newly-familiar route scout article, let's just accept that at first exposure, slow is fast. By that, what I mean is fast is fast but I'm going slow because cliffs and threats and a general preference to keep my anatomy in the original location it occupied at birth. Give me a second. We'll get to it. And then some.
Boise & Bounce, Baby!
In the interest of transparency, let's address the elephant in the room. Boise isn't the goal. Dancin' over asphalt is. Boise is just where my tired, infinite mid-life crisis (started at nineteen years old) and weary bike get to rest for a bit but still, this city is a lot of fun.
The eastern outskirts are the more logical landing. Here, filling stations for both ride and rider are plenty. Motels are numerous up the way, some with a quarter operated cathode-ray television that's rewired to simultaneously vibrate the bed and others where the concierge blows gold flake in your face before handing you a glass of champagne and an edible chocolate room key.
For the famished rider, a smorgasbord of eateries pepper the roadside, eager to fulfill our calorie-counting nightmare. Among them, a Thai diner. All hail the not burger patties and beer, washed down with a surprisingly smooth bottle of wine from the local grocery.
The city has its allure but that's not why we're here. We wanna fry our tire edges. After a solid night's sleep, strong coffee and a belly full of gas station breakfast sandwich (including a freely weird conversation whereby the checkout person is promoting their YouTube channel), we're ready for business.
Back At Attack, Route 21 (It's On Like Donkey Kong)
Rewind. Before breakfast, I realized I'd not created a reversal of my route on RWGPS. As of this article's original publishing date, this is the only feature I've found RWGPS botches. Why their algorithm would believe an oncoming lane to be my target path is beyond even my rebellious take on legality. Because I'm only covering three road monikers, operation "other way" means kick on the tunes and hit it.
If you've read this far, you know I'm destined to follow a pilot car. A bit of unexpected secret sauce catches me off guard with a one-hour wait at the road construction border. That hour is starting just as I arrive. I must be vehicle twenty-something in line.
A road worker observes my GoPro as they walk by. I hear their CB radio squelch on and an after-murmur from our end. Up in front, an orange vest appears. They're pointing at me while waving me forward. I idle up to the front of the herd to find a couple more riders (Harley & Multistrada) chatting with a partial road crew on their lunch break.
These typically wonderful Idaho saints rally me to the start of the line! The result? An entire hour of near zero traffic ahead. A completely open canvas to capture footage and write about. I can't help but ask myself "should I lie to our readers and claim TRO has the power to close down a road for filming?" only to remember:
My GoPro is a dated Hero4.
Its auto-stabilization is turned off.
My suspension settings are "dynamic" (track), so this footage is going to look like a mid-ride earthquake.
Unable to reach Señor Spielbergo or whoever is in charge of military spy drone rentals, I'll just have to make do for the entirety of this epic, once in a lifetime riding opportunity. Alright, Idaho. You've officially got my attention.
Our return to Look Mountain offers breathing room and, as riders, a chance to process the very fiber of our being at a spiritual level. Finishing up a few remaining sweepers, even the approach is straight out of a Tolkien novel thanks to the Payette River. After that, a long straight to the southwest works its magic once more.
Here's where I decide to stop for some much needed rest. Every pull off is unique for its privacy, surroundings and resulting reflection. When I see a gravel exit with a sign so small, it had to have been made that way on purpose, I know I've found my hideaway.
Three humbling views decorate my next thirty minutes. Off in the distance, a mountain range stands guard, looking back at me with unspeakable resilience. Pine trees are hiding their numbers among the damned, victims of fire's wrath, waiting in the still air for answers. Sharing my vantage point, a sea of wildflowers are cared for by two juvenile saplings forced to look across the void into this tragedy. It's both captivating and cataclysmic.
But hey, you know what Route 21 really needs right about now? A tourist trap! Said no one ever, except in this case.
The tourism mountain town of Stanley acts as a supply hub for all things Salmon River. Lucky for us, they don't price gouge beyond minor convenience fees. I'm able to gas up here with a side of lunch for maybe twenty bucks. The six thousand foot elevation makes for tolerable direct sun once the jacket's off. It's not often we find ourselves thinking "ya know, I might just head back here to go rafting" or whatever.
The Unscheduled Event(s)
A final big left and it's back to ID-75. Much like my Haynes manual, returning is "a reversal of the process". Engage mandatory permagrin.
While Route 75 is more manageable, it's not without constant thrills. Same as the start, I'm able to see further into each corner before deciding how to slice it. The runoff is more forgiving to boot, so breaks can be in the median should no other opportunity present itself.
At one point, I'm caught behind a lifted pickup who's in turn caught behind old man Earl. Earl's the kind of proud citizen who looks through his steering wheel, confirming that a roadless horizon still bakes the hood of his 1975 Chevy Caprice. "Glamour Cowboy" ahead of me finds a dotted line opportunity and I decide to follow suit.
"GC" The Coal Roller
Having been stuck behind 'ol Earl for quite some time and with a looooong straight to our advantage, "GC" (as I call 'em) and I pick up the pace a tad. There's a curve up ahead, perfect sweeper number 1001 and as ya might guess, "GC" slows down while in it before speeding up again after. Fast in a straight, slow in a curve simply won't do.
At the next safe passing opportunity, I test the waters to change things up and of course, you guessed it, "GC" wants to have a go. It must have taken me an extra .25 seconds to get around and I get the feeling they didn't like that, what with all of the prep work they may or may not have been doing to tailgate me through the next turn. With yet another open view, plenty of runoff and an okay resume, I put a good ten seconds of space between us before the turn's end.
This pattern continues at what is my standard pace as of late, until they were out of my sightline.
But here's where I learn that maybe "GC" ain't so bad after all. Eventually, I'm ready for a rest stop. Ten minutes go by and as I'm walking back to my bike, there's "GC". My bike is pretty distinctive. They didn't flip me off, stop and belch "wanna race?" or any of that nonsense. They waved and gave me a thumbs up. When I caught up again, at the next passing zone, they waved me around. Just goes to show I shouldn't judge a book by its cover. Let's conclude their part with the newly expanded abbreviation that is "Greatly Cool."
That's No Scooter (Smells Like Shinko)
Two or so miles before a Salmon River bridge crossing, more specifically the one by Salmon River Drive, I round a long corner to see what looks like a [scooter? no. motorcycle? no. scooter? repeat] ahead. Catching up while leaving safe space between, turns out it's a newer model Kawasaki KLR 650, packed to the gills in perhaps not the best way. A sleeping bag hangs too low and gets sucked into the rear wheel.
At 55 ~ 65 miles per hour, the rider's final drive locks up. They have no idea what's happening or why, then ride it out like a pro for 120+ yards. I say "pro" because as everything approaches full stop, they make use of 20 ~ 40 yards to swerve into a 5' escape path. My immediate thoughts are "either this rider knows what they're doing or they're goin' swimmin' in that river". Realizing it to be the former, I have little time to think, let alone act.
In these moments, we learn the most about ourselves. I apply my brakes front/rear to their max threshold while swerving in to stop, check my mirrors/shoulder, curl two U-turns so that I'm behind him and kick on my hazards. No center stand, an immobilized machine, a limited workspace and 75+ mph average speed of cars, trucks and campers going by, we aren't introducing ourselves until both have a blade in hand ready to cut away debris.
Getting his sleeping bag out of the worst makeshift campsite I've ever seen means elbow grease from both parties. I push the front crash bars and he pulls at the handle bars. Eventually it rolls free, seemingly without any damage, starts right up and we make a third/final U-turn toward the lesser distance exit from this terrifying riverside diving board.
His name is Zachary. Zach for short. At the time, I'd say "Zach can't pack" only because it rhymes. But after an informed discussion, mention of "one or two" long distance motorcycle trips by yours truly and volunteering to haul his defunct bedding, he sees the light. The bike is repacked with greater strategy.
I'm not looking to test the man's ego, so I soft offer playing chase car for the remaining twenty five miles to US-93 and subsequently, fuel. Being out in the sticks, I kinda figured he would respond with a politely defiant "nah" but not today. I chucked his sleeping bag into a dumpster and rode sweep worry free. At the end of my own ride and with that beautiful southbound cruise, I'm content. Not only because it's a monumental experience but because in a split-second decision, I know I'll choose to help someone if I can.
Concluding Idaho 21
Idaho's been on our radar for some time now, always slipping through the cracks of our travel plans. This year, we were steadfast. Finally making the journey and learning locally about the area, I can confidently say it was worth the anticipation.
The ride itself is a blend of serene cruising, exhilarating sweepers and rabid hairpin twisties. It's everything we ask for as sport touring riders, each segment offering a distinct charm in challenge. Then there's the return trip, all of it served up again in reverse! None of which is for the newly anointed or faint-hearted motorcyclist. Truth.
What makes it something to see goes beyond asphalt appeal. If you're resolute enough to avoid being drawn into the almost poetic conversations of hypnotically polite residents, you'll find yourself immersed in all that transcends the typical motorcycle tour. I'll boldly suggest that goes for any other local activities as well.
There were times I felt more traveller than tourist. Helping roadside riders, taking time to soak up landscapes, even the secluded rest stop along Route 21. These unexpected detours ping highlight over hindrance, adding depth and color we can't replicate anywhere else.
Some roads are "more than". They invite character, camaraderie and tenacity. They bring us face to face with the beauty of our natural world as well as the pros and cons of human interaction. They remind us how sometimes the best encounters are unplanned and unexpected. All of which stays with you long after the ride is over.
If you're looking for more than just another adrenaline fueled romp through twisty mountain passes (although there's plenty of that here too), consider giving Idaho Route 21 a shot. The raw beauty of Boise National Forest coupled with friendly folks ready to share stories at every turn is how unforgettable memories on two wheels become so.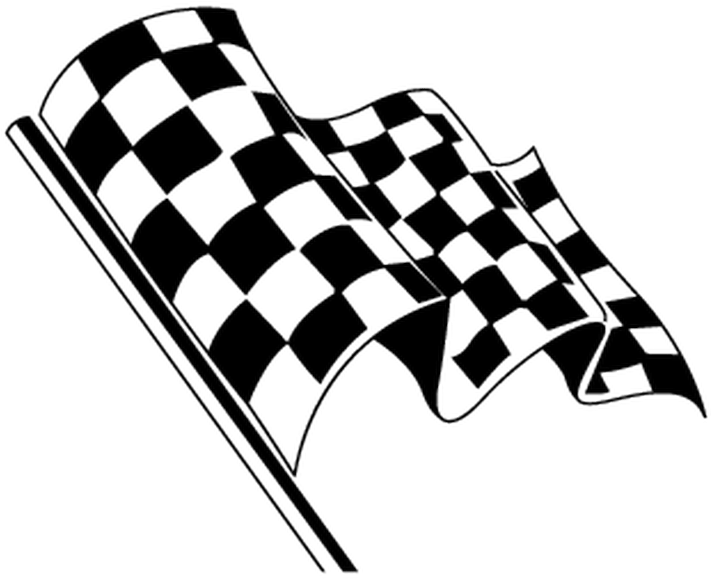 What Are Some Of Your Favorite Idaho Motorcycle Routes?
This state is brimming with bodacious thoroughfares. Which ones do you prefer and why? Your input is invited. Leave a comment!
Share Link ...