Take a gander at our FTC disclosure opus here. The following article was last updated on Oct 15, 2022 ...
Five Reasons You Should Take The A.R.C.
"Nobody's more dangerous than those who think they're so smart, they don't need to learn more."
I know, I know. The quote above is pretty ominous but it's true! One of the key ingredients to a long and youthful life is to continue seeking new knowledge.
I'm not referring to cotton-mouthed, grade school arithmetic here, folks. I'm referring to anything you've ever wondered about, decided to research and gained knowledge from just for taking the time to explore. There isn't a better "kid at heart" platform on which to prove this point than that of an advanced motorcycle training course from a reputable source.
"Further develop your skill set, find your technical comfort zone, bond with your motorcycle, refresh and solidify your knowledge, all while having fun!"
Now, regarding "reputable", let me first proudly boast that I'm an MSF RiderCoach. I claim a bit more pride in this continuing accomplishment because in my short career-to-date, the red tape has been constant. In my first year, I went through the motions of RiderCoach training. Immediately after, the curriculum changed to adapt new data (thanks, scientific method) so I had to learn, retest and earn my credentials again. Then, the NIU program (Illinois) was handed over to Harper College and each of us, once more, had to apply for the job and fill out pertinent forms.
So, while there are other advanced-level motorcycle training programs on the market that are fantastic (Lee Parks's's's Total Control comes to mind among others), this writeup is specific to the Motorcycle Safety Foundation Advanced Rider Course. To be more exacting about it, I'm focusing on the Harper College program because I myself am certified to coach it. Minimal signups have de-prioritized this most excellent learning environment to the point that even those who'd like to make it available have trouble doing so.
Let's see if I can convince YOU to help change that! Below are five reasons for participating in an advanced motorcycle training course. If you're interested in signing up for this course at Harper College here in Illinois, have a look at their schedule before reaching out to their program supervisor directly so they can add you to the list! ~ and mention TRO!
Further Develop Your Skill Set
Maybe you know just enough about riding to get from point [a] to point [b] by way of the least populated, non-expressway roads. Maybe you've learned all you can from the fellow riders you currently enjoy the company of. Maybe you've watched one too many Isle of Man videos to contain your curiosity about gyroscopic balance, down force momentum and front end braking preload.
The three "maybes" above cover a wide range of mindsets. Each has it's place further along the intermediate motorcyclist platform. Which one do you feel most applies to you?
Developing your skill as a motorcyclist does more than expand your rider vocabulary. It hones your senses and employs greater safety. It can also help to raise the bar (or lower, if that's what's necessary) for what circumstances you're prepared to handle.
Find Your Technical Comfort Zone
Our short eBook about track days (free if you subscribe to our newsletter) makes mention of how a well organized track day is a uniquely worthwhile place to test your limits as a motorcyclist. The MSF Advanced RiderCourse, on the other hand, is the better outlet for learning why you have limits in the first place. Whether your concerns are particular to your bike, physical condition or mental clarity, knowing one's self always has a hand in better riding.
Response time, braking distance and maneuverability are each integral to understanding your own technical limitations. Said ingredients offer an infinite array of possible outcomes, each dependent on a rider's will to coordinate them with one another. The MSF Advanced RiderCourse provides the space necessary to discover how they work together for yourself!
It's a challenge, yes ... a really, reeeally positive one so long as you keep your head safety-minded.
Bond With Your Motorcycle
Momentum, inertia, traction. These are fascinating words that come into play with every action we take as motorcyclists. The MSF Advanced RiderCourse communicates some of their most complicated characteristics in relatable terms on an equal "playing" field.
The best part? You're experiencing all of the resulting motions these moto-centric terms can throw at you on your own motorcycle! That's right ... you can pack every ounce of information you get from this course into the physical makeup of your favorite ride. Moreover, the very same information translates well toward the feel/understanding of other bikes in your flock.
Learning new moves on your bike? Come on. It doesn't get any better than that. Knowing that each technique is a building block for safer riding is icing on the cake. Plus, you can't have too much!
Refresh And Solidify Your Knowledge
My wife and I took the course in 2016. We look forward to auditing it yearly. The exercises are mind opening, exciting and can even be socially humorous (friendly environment, like-minded people). It's not just for sport and sport touring riders. The A.R.C. is for all motorcycle enthusiasts.
Sometimes riders become so comfortable with one element of their ability that alternative techniques/solutions fall by the wayside. Revisiting such information gives them new clarity that they might not have initially had. It's a matter of turning the memory's "contrast knob".
For those new to the course, there may be a landslide of realizations. Perhaps you have a tall list of pointed "know-hows" whereby you know what works, just not why. The MSF Advanced RiderCourse connects a lot of dots that will have you rethinking all you thought you knew and then some.
It's A Heck Of A Lot Of Fun!
The Motorcycle Safety Foundation Advanced RiderCourse is informative, eye-opening and, well, just downright fun. If you've not yet taken it (or feel like re-enrolling), there's no end to the safety-minded and performance-ready benefits it provides. It builds a towering skyscraper on the foundation that is the MSF Basic RiderCourse.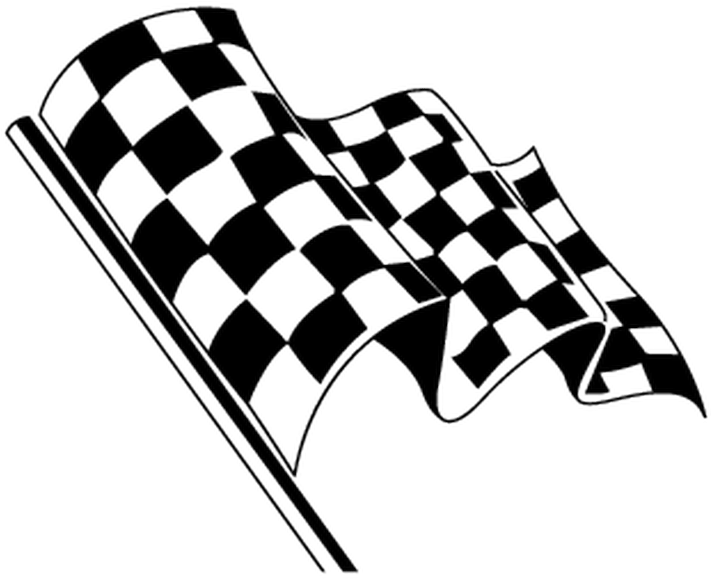 What Advanced Riding Courses Have You Taken?
There are other great curriculums out there. Which have you completed? What did you like about it/them and why? Your input is invited. Leave a comment!
Share Link ...