Unfold our FTC disclosure melodrama here. The following article was last updated on Dec 15, 2021 ...
Bell Qualifier: Lightweight Seasonal Helmet
The Bell Qualifier is a lightweight, DOT approved, full-face polycarbonate motorcycle helmet available in three shell sizes. Unlike other helmets at its price point, it features a quick-release shield, integrated Sena communicator port and an industry-leading five-year warranty. Weighing in at only 3.28 lbs, it's removable/antibacterial liner is designed to fit both round and oval shaped heads (labeled as "intermediate oval") using minimal contact points.
"Unlike other DOT motorcycle helmets at it's price point, the Bell Qualifier features a quick-release shield, Sena communicator port and five-year warranty."
Four easy-access vents give riders exacting control over internal airflow. The sleek external contours work to all but eliminate buffeting. While perhaps not the best option for cold weather riding (solution: buy a balaclava), this motorcycle helmet is the perfect summer go-to.
But then I really just like it because the "go fast" stripe adds ten horsepower(s) ...
You might notice in the video above that my visor is tinted. Bell offers a Transitions® version of their shield. Exposed to direct sunlight, the viewport shifts from fully clear to UV dark in under thirty seconds. There's no need to stop and change lenses, put on sunglasses or even reach for a switch to flip down some interior component. This motorcycle helmet reacts on it's own, clarifying all that's ahead while keeping you in motion.
Bell Qualifier Durability, Sizing And Tech
Let's talk "polycarbonate" for a second, though. These aren't your standard plastics. They're an engineering-grade, thermoformed polymer that's as resistant to impact as it is to high temperatures. In the case of our Bell Qualifier, it's molecular mass is balanced just right for the purposes of a motorcycle helmet. You can geek out more on the science of it here.
The company's shell sizing chart for these helmets is adaptive. Small equates to XS/S. Medium envelopes M/L. Large points to XL and beyond. Those figures are particular to the shell, not the padding within, which can be fine tuned via whatever internal padding you select.
As for the Sena port, riders will either find it to be a perfect solution or of no use at all. If you're game to limit your audio to an internal speaker setup, all you'll need is their separately sold internal adapter. I myself prefer using Plugfones, so my com installation went a little differently.
Bell Helmet Warranty, Weight and Ergonomics
One can't ignore Bell's five-year warranty. That's better than most manufacturers in the game. Said warranty information is available on their website.
The Qualifier's weight captured our attention as well. This thing really is light as a feather! Often times that can affect buffeting (head shaking wildly in response to oncoming gusts). In this case, such behavior is completely nullified. It would seem somebody bought a wind tunnel and got to testing their products.
Regarding the liner, I should mention that (with proper attire) this is a great seasonal riding helmet. The contact points within are sort of shiatsu in nature, meaning that the helmet always feels lifted or as if there's some spacial separation between your scalp and it's comfort padding. This "Vulcan mind meld" sits pretty soft but will beg for removal every hour on the hour.
Ventilation on the Bell Qualifier is better than great. Two switches above the forehead get the air moving a little or a lot. A visor-specific intake can be opened near the chin, with a more direct face-aimed breeze available just above the brow. That's four adjustable outlets total. Because the helmet "floats" above contact points, even minor airflow adjustments are significant.
The Bell Qualifier: A "Best" Backup Motorcycle Helmet?
For the price, quality and features, Bell really knocked it out of the park with this one. While I still prefer my Shoei for long distance touring, the Qualifier is my new favorite for local rides and forum rallies. Of course, we bought two.
I've even gone ahead with the Sena communicator installation, though I've abandoned the speakers/earbuds combo for helmet-friendly earbuds alone. Transferring my Sena system to any of my helmets isn't a hassle anyhow, so adapter or not, buyers will be satisfied. We certainly are.
Bell motorcycle helmets such as the Qualifier make a great MSF range helmet, I might add. They "look cool" to new riders, a positive influence in support of wearing a helmet. At the same time, Bell's competitive pricing makes it a little easier for motorcycle instructors to "wear, ride, remove, coach" with little concern for timely wear and tear.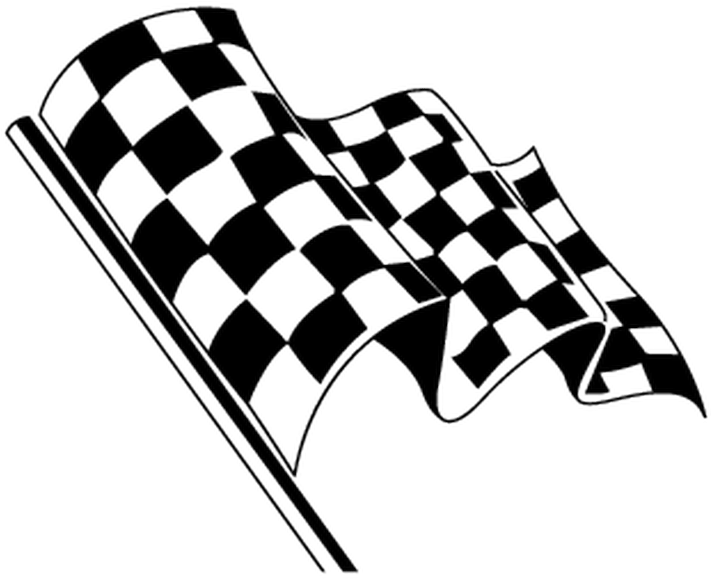 What's Your Favorite Motorcycle Helmet?
There are a lot of great helmets out there. Which do you prefer? What do you like about it and why? Your input is invited. Leave a comment!
Share Link ...