Our FTC disclosure's magnum opus awaits here. The following article was last updated on Oct 28, 2022 ...
Be Dry! Bilt One Piece Motorcycle Rain Suit
Not many riders "hope" they'll get to ride their motorcycle in the rain. Well, that is of course unless your goal is to review motorcycle rain gear. So I guess in that regard, today is my lucky day.
It rained some yesterday. It's raining BIG now. My typical impatience with riding opportunities got the gears turning, so I decided it was time I write about my one piece motorcycle rain suit.
Long distance motorcycle tours can be quite the pleasurable vacation and with that, remote locations become twisty destinations. When inclement weather fronts appear to be seeking us out, we need to know which motorcycle rain gear is up to the task. For this reason, we're focused on a great one piece motorcycle rain suit, namely the Bilt Tornado series.
"When inclement weather appears, we need motorcycle rain gear that's up to the task. Bilt's Tornado one piece motorcycle rain suit is ready for the storm."
Some time ago, we looked at Frogg Toggs (also branded under Bilt) and other motorcycle rain gear options. I like Frogg Toggs for their lightweight design and effective breathability. In the heat of summer, the breathable factor is a must have.
During spring, fall or winter however, it's nice to have more shielding. Bilt's Tornado series one piece motorcycle rain suit offers such. Not only does Bilt manufacture some of the best motorcycle rain gear, they set a high bar for quality within their price range. (Yes, we know and love Aerostich).
Motorcycle Rain Gear Materials
Much like our recent boot article, the coordination of three specific materials is in play. Bilt's Tornado motorcycle rain suit employs polyester as a base, waterproof stitching and industrial grade velcro with locking zippers.
The benefits of polyester in a motorcycle rain gear product are that it doesn't wrinkle or shrink in any way. It may not be as waterproof as vinyl but applying Scotchgard spray puts things better than right. Also, polyester is more easily washed.
How To Clean Motorcycle Rain Gear:
Spray with a non-toxic cleaner or soapy water
Rinse
Hang until dry
Bilt's one piece motorcycle rain suit puts strong, ride-ready stitching to practice. By creasing material over itself in key locations, their threading locks out moisture, blocking access to all things internal (which is why we don't recommend this motorcycle rain gear for summer). A polyester shell + mesh interior liner + compressed stitching is keepin' you dry from start to wherever you are now.
But what's keeping it all together? Industrial velcro. Much in the same way as their stitching, Bilt motorcycle rain gear makes use of heavy duty velcro to seal things in, especially at the zippers.
So ... above I mentioned Scotchgard spray.
Yes, that's a post-purchase expense - but - it makes this rain suit far better than similarly priced alternatives. The spray, polyester internal/external membrane, strong stitching and zippers/velcro all coordinate with one another to battle wet weather in ways not all motorcycle rain gear can.
How To Wear Motorcycle Rain Gear
Let's get geared up. When I first hurried (as I often will) to get these on, I quickly became frustrated. Don't. Instead, take your time getting to know your gear. By sitting down and compressing it to compact-hula-hoop-waist-belt mode, it's easy to access every sleeve for its designated limb.
Un-velcro and unzip all outlets (legs/chest/sleeves)
Get on your usual riding gear (whatever you might wear on a sunny day)
Scrunch your motorcycle rain gear down until it's like a pair of shorts or a belt
Have a sit and slowly slip your feet (boots on/off doesn't matter) through their intended leg
Expand and secure each leg, then stand up and repeat for the arms
Zip up the chest area and seal all velcro points (Don't forget the neck!)
Secure elastic snap-straps around the base of each boot
It might take a bit of practice but 3-5 minutes of learning will set things right. The velcro to the outside of each ankle makes for simple boot access. Scrunching things down before my (second) attempt proved to be an "aha" moment.
Today, it's second nature. If I'm riding and I see the prospect of storms up ahead, I can find a safe place to pull over, go through the motions and insure I stay dry. As one might expect with any motorcycle rain gear, it's a matter of trial and error before that maiden voyage.
Does Bilt's One Piece Motorcycle Rain Suit Work?
Yes. In fact, all Bilt motorcycle rain gear works. As for the Tornado one piece motorcycle rain suit, under specific circumstances, it works a little too well.
Think of it this way: It's excellent for what can be vaguely referred to as "perfect" weather on down to cold temps but is simply too stifling for a hot day (doesn't breathe).
See the video above. I found that even though I forgot to close the velcro at the neck, I was still completely dry after my ride. That, along with its ability to provide protection from the wind, is what secured my positive opinion.
How To Fold Motorcycle Rain Gear
The material might not be breathable but it sure is easy to pack away. Resting the (dry) suit on the floor before folding the arms inward, the legs can then be creased upward to form a square. This makes it ideal for placement into your topcase, where it's always ready.
Now if I'm riding and I see storm clouds up ahead, I can safely pull over, "pop the trunk" and jump into my motorcycle rain gear without worrying about its effectiveness.
How To Size Motorcycle Rain Gear
What size motorcycle rain suit you buy depends (somewhat) on your default approach to ATGATT. In the case of my Sedici (worn underneath in the video above) and at 5'7" tall, I found that a medium was more than enough real estate to encompass my armored physique. Return policies being what they are, there's no harm "playing the field" with an online order.
Bottom line, if you motorcycle during rain or shine, which motorcycle rain suit you purchase should fit to your liking and keep you comfortable at all times during the ride.
Regarding The Exterior Pockets
They aren't great but ... Hey! Pockets! Just be selective about what you keep in them.
If they advertised as keeping things dry "ish", I'd only respect this product that much more. Nobody does that, though. Hot Pockets, for example ... they aren't billed as "digestible-ish" (just ask Jim).
So, let's just accept that water-prone items (electronics, tissues, sponge cake) are a no-go. This territory belongs to simple, quick-access items that are water friendly. Credit/debit cards for gas, maybe chewing gum and even your Leatherman Wave are all candidates.
Motorcycle Rain Gear Conveniences Revisited
You're riding along and have a full field of view. Up ahead, you can see there's a chance of rain. Do you turn back or continue on?
If you're a true sport touring motorcycle enthusiast, you already know the answer. Pull over safely, open your top case (or bags, whatever) and reach for that extra layer. A one piece motorcycle rain suit is ready with open arms, literally.
Folded beneath is all the coverage you need. It's both light and compact. It can be rolled up tightly, crunched into a puzzle piece shape or folded as if fresh out of the cleaners.
Other Uses For Bilt's One Piece Motorcycle Rain Suit
Even if it's not raining, these suits are worth their (lack of at 2.3 pounds) weight in gold. Our feature video takes place on a breezy Texas-winter day. With highs in the 50's and glad to be riding, my rain gear can shield against heavy winds and cold gusts better than most tents I've slept in.
Remove rain from the equation and I'd still say this is a smart decision if only for the comfort.
If it's raining, Bilt's Tornado series blocks it out. If it's frigid or windy, the same suit deflects it with ninja prowess. What's more, it's backed by the standard Cycle Gear 100% satisfaction guarantee which I must say has come to my rescue before.
So, Who Makes The Best Motorcycle Rain Gear?
Aerostich. Aerostich makes the best motorcycle rain gear ... but not everybody wants the premium option. Where bang for the buck is concerned, Bilt answers the call.
For the price, Bilt's Tornado one piece motorcycle rain suit is a most excellent investment. While we wouldn't recommend it for stifling hot weather (for that, consider Frogg Toggs), other seasons typical to the midwest offer the perfect, um ... STORM! (Sorry, couldn't resist)
Compact, durable and fully functional (just don't forget to Scotchgard because why not), the reasons to buy are a no-brainer. On those "unfortunate" occasions where I've needed to bust out motorcycle rain gear, these have kept the wheels rollin'. Simple is always better and in this case, the benefits are warm and dry with Bilt.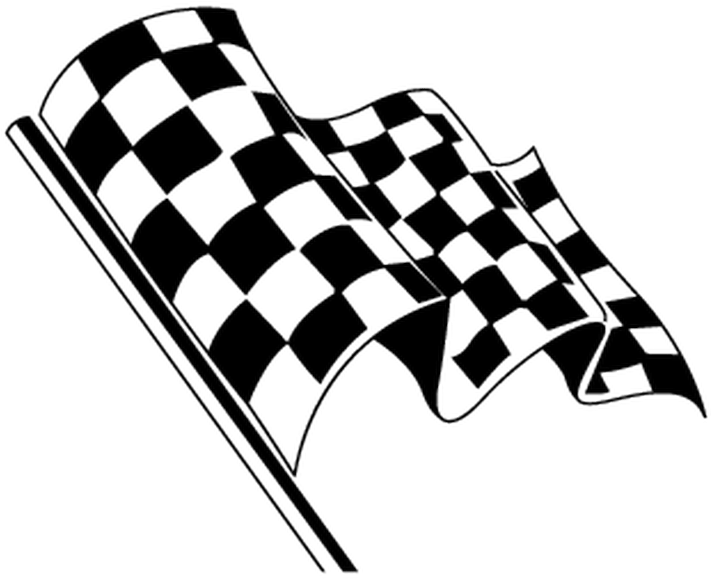 What Motorcycle Rain Gear To You Prefer?
There are a lot of great motorcycle rain suit options on the market. Which ones have you tried? What do you like about each and why? Your input is invited. Leave a comment!
Share Link ...