Behold our FTC disclosure masterpiece here. The following article was last updated on Jul 9, 2023 ...
Tourmaster: Motorcycle Boots For ST Riders
When it comes to sport touring motorcycle boots, Tourmaster is the brand to buy. There. Now it's said. There's no reason to continue reading. I mean, dropping a statement like that about riding boots will surely convince riders anywhere to make the purchase, unless dedicated to some other brand ('Sup, Sidi).
"My Tourmaster motorcycle boots are still holding strong after 35k miles (and counting). They're perfect for sport touring."
... but if we disengage from all things marketing and instead look at logical reasons to purchase any pair of motorcycle riding boots, the prerequisites for what makes them worth buying become more complex under the guise of sport touring.
For this reason, I'm focused on mid-shelf priced, top-shelf quality boots offered by Tourmaster. Why? Because riding boots are consumable (not to be confused with "ingestible").
Motorcycle boots are like tires in slow motion. Their orchestra of deterioration is an almost unnoticeable segway from Beethoven's 5th to a single kazoo. Tread disappears, stitching becomes the opposite and armor bows to years of enforced posture by their respective owner.
These Motorcycle Boots Are Made For Riding
I rode 17,000+ miles on a Suzuki Bandit 1200 last year (2017) and am approaching the very same on our current flagship, a BMW R1200RS. That's 34,000+ total miles. My Tourmasters played their part over the course, only now showing tell tale signs of retirement-readiness.
"Dear, Tourmaster. Me write article. You give boot?"
What's more, they still look pretty good. Check out the "pro" photo shoot below. Va va voom!
Okay. Yeah. These might be weird.
Boots equal to and above Tourmaster's price point don't always include the same quality combination. Stylish/minimal "they look like normal shoes!" (because they are) options may prove dangerous as they offer sub-par protection. Rock hard armor, often more expensive, can in rare cases make it difficult to maneuver around whatever challenges and obstacles they were designed to protect us from in the first place.
My point is, if I didn't care about protection I'd install a salt bath on each peg and ride barefoot. At the same time, I don't require enough armor that I could figuratively take a nap while standing (Sidi motorcycle boots). Politely priced motorcycle boots with moderate yet effective armor, made from sturdy materials and rigid stitching is the way to go. Enter Roadgear. Wait. Uh, right ...
Tourmaster Motorcycle Boots Take The Baton
Our previous go-to riding kicks were the Roadgear XKJ series. They bettered all others with regards to bang for the buck, proving themselves over three seasons and 30k miles. Roadgear stopped selling boots (never did find out why) and the hole they left in the boot industry was quickly filled by, you guessed it: Tourmaster.
Tourmaster picked up the baton almost immediately, offering the same basic template and quality as what motorcyclists in our riding circle had come to love with Roadgear. More specifically, we're referring to their Solution 2.0 model [cough]
Sidebar: As if there were going to be a beta release of the Solution 2.1 (or more). We're talking motorcycle boots here, not computer programming. If I start seeing motorcycle riding attire with titles like "iBoot", I'mma hafta make a stink.
The Solution 2 stands out without standing out in a consumer maze of sport touring motorcycle boots. As luck would have it, no "software updates" have hit their design, meaning they're still available as of this article's publishing date. Two years+ longevity speaks volumes where quality control and viable sales are concerned.
Tourmaster Tough: Motorcycle Boots Structure
Cross referencing Roadgear vs. Tourmaster motorcycle boots produces an identical list of easily recognizable, high quality features with some minor visual/aesthetic change-ups. Tourmaster being the virtual continuation of what once was (Roadgear) means signficantly better add-ons that aren't so obvious. Expanding the technical details listed on their website stirs a hive of overly informative scientificals that melts brainy real gooder.
The sole is constructed from an oil/petrol resistant hard rubber compound. It's tread is sturdy, yet flexible, sticking while cushioning on any surface. It's also deep enough to maintain a flush balance on rough roads where tack and seal is the norm.
The exterior boasts water-repellent leather and a PU upper lip that I've personally taken to task. Having gotten my layering order wrong once (forgot to place pants over boot in big rain), I can assure you they hold enough water to sip on while you wait for your socks to dry. That HiPora® waterproof, breathable membrane keeps these motorcycle boots freakishly arid.
Solution 2 armor tucks away molded nylon shin and ankle guards backed with a foam"ish" shock absorbing material (shock absorbing latex foam on flex panels). TecnoGI® thermoplastic heel cups and toe caps then ramp things up. All of which makes for a solid but flexible feel be it while cruising or clipping the apex of some chin-over-wrist sweeper.
Tourmaster's entire catalog includes high tensile strength stitching. Said stitching is as waterproof as everything else. That's pretty important to any real rider. You know. Those who don't bat an eye when asked if a little rain might stop them from trail braking.
Now let's talk zippers versus velcro. Having both is the only way to go. Tourmaster uses auto lock zippers covered with an adjustable velcro flap to keep things out of what keeps things out.
All Mileage Considered
The ingredients to what makes a pair of riding boots worth buying is different depending on their intended use. Sport touring isn't an aggressive riding style, per se but is assertive. The touring part is just as important, though and that means what we wear should be comfortable.
Tourmaster motorcycle boots answer these infused calls.
Mid-shelf pricing makes them better than disposable without compromising rugged use. Their choice of materials is why that rigid reliability exists in the first place. With that, we feel Tourmaster has earned their demographic in sport touring motorcycle enthusiasts.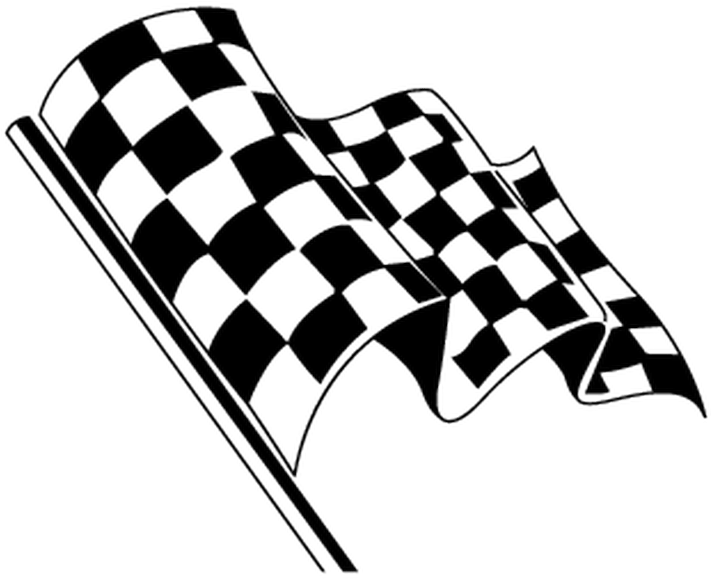 What Motorcycle Boots Do You Wear?
It's true that there are other great riding boots on the market. Which do you prefer? What do you like about them and why? Your input is invited. Leave a comment!
Share Link ...