Updated Oct 26, 2022 ...
A Portable Air Compressor For Every Ride
You're halfway to the next destination on an extended weekend motorcycle tour. Ahead, a smoothly paved and well banked curve begs for that lean angle your bike was designed for. Clipping the apex, your rear tire steps out ever so slightly. The back end feels splashy. Pulling to the side, you find that a tack nail has made its way deep into your sidewall's tread.
"Solo riders might pack a powerful yet compact SAE tire inflator whereas two-up travelers benefit from space saving mechanical hand pumps."
I've personally dealt with this situation on three separate occasions. Not one of them involved my own tire. Rather, someone else in my riding group took the hit. Humorously speaking, I was the only rider with tire plugs and the pent up hostility to employ them. Funnier still is that almost every rider had brought their own hand-held air compressor.
Obviously, we need to be more organized about who brings what but tire inflation tools are a proven must-have on any motorcycle trip. Sure, the other guy was in luck where my tire plugs are concerned but without a way to fill that tire after the glue/poxy cured, he'd still be waiting for roadside assistance to arrive. Let's look closer at the better portable air compressor solutions currently on the market, using case-by-case scenarios to pick the right tool for the job.
Portable Air Compressor(s) For Long Distance Solo Riding
Being a sport touring site, let's bypass the "how much luggage" discussion and assume you've got two saddle bags and a top case. The short of it is, you've got storage. Where weight capacity might of concern, all of the products we recommend aim to be as light as possible.
For individual riders and secluded twisty travel, Slime's 40001 motorcycle tire inflator covers a lot of ground. Adapting to any 12-volt power source, it can inflate a standard car tire within minutes. While the additional cables might be useful outside of motorcycling, the unit itself defaults to SAE (think battery tender), so ditching them for said extension simplifies things.
Should you have a tendency to overpack, you might benefit from the sleek, stealthy profile of the CycPlus 2 digital tire inflator. Rechargeable via built-in micro usb port, it can inflate a motorcycle tire in under three minutes. The backlit display offers four measurement units (PSI, Bar, KPa and Kg/cm2), allowing automatic shut off at your desired tire pressure.
Tire Inflation For Two-Up Tours and One-Up Local Travel
Margaret Dean wrote this post about what she brings with her on a motorcycle tour. Still, our luggage can get pretty cramped when she's pillion, so fine tuning our packing checklist remains an ongoing process. Where some might find they have room for the Engrepo model mentioned above, there are other more efficient prospects worth exploring.
The V1 Motor Compact 12-volt mini air compressor is just one example. At only sixteen ounces, its featherweight design boasts a narrow footprint and organizationally friendly shape. Like the Slime 40001, it comes with various cable options that are rendered null thanks to SAE (you do have a battery tender SAE port in place, right?) and the 26" hose is a bonus.
Let's go smaller though, shall we? To be honest, I only bring a bicycle hand pump when riding two-up state to state. All of our motorcycles have 90-degree tire valves in place, so a cheap, air-sealed tube is all we really need ... though it takes a long time to inflate and can be tiring (get it?).
A more organized solution might be the Stop & Go 1001 pocket tire plug kit which comes with CO2 cartridges and their adapter. This combines tire repair and inflation into one seriously compact package. Having plugs, CO2 and a bicycle hand pump as a fall back is definitely a solid remedy.
The Best Portable Air Compressor For Group Motorcycle Touring
Revisiting my introduction above, I found myself repairing a friend's tire along the roadside one afternoon. While only I had the materials for the repair itself, more than half the group was carrying a mini air compressor. If we were better organized ...
Sidebar! That's the thing about group tours. If you make a list, a sort of "pre-trip registry", you can spread utilities and their weight across multiple bikes.
At any rate, let's assume that you and your riding buddies communicate such things beforehand. With all utilities spread evenly across the squad, there's probably space for Ryobi's 18-volt cordless P737D high pressure inflator. It's a tough little handheld that can inflate up to 150 psi.
It also sports a built in pressure gauge, multiple air flow nozzles and their dedicated multi-tool battery (charger required). Pistol grip operation keeps usage simple enough and it's backed by a 3-year warranty. That's thanks to a durably constructed frame and battery compatibility with 175 other cordless tools.
Think of it this way, if more than one of you runs over the same sharp object, you're going to need a compressor that can keep working for quite some time without overheating. This is that compressor. At its price point, that's a lot of (repaired) bang for the buck.
A Compressor For Your Luxury Chase Car
Alright, Ewan and Charley. You're on a long distance group motorcycle trip and there's an SUV waiting for you at each destination. A driver is prepared to either transport whatever motorcycle repair utilities you need directly to you or trailer your bike to the whatever comes next.
They ought to have a solid, full functioning compressor, right? Well, car batteries have their limits and between the charge level, inline fuses and amperage-to-wire safety, robust power tools aren't often an option. We now face two possible solutions: a portable generator (Honda's EU2200IC is a known favorite) or the more adaptable, utilitarian and wallet-friendly component system.
By "component", what I'm suggesting is an external air tank that can be easily disconnected from a separately sold, stand-alone compressor pump for charging at a local service station. Visiting a brick and mortar garage to quickly refill an air tank is certainly more convenient but in a bind, the compressor can still work its magic. The "ANSI diagram" might read as follows ...
Compressor->Fittings->Regulator->More Fittings->Tank
Our Take On Choosing The Right Portable Air Compressor
Deciding which tire inflator to buy depends purely on the journey ahead. Where solo riders might carry powerful yet compact electric systems, two-up travelers profit from the space saving simplicity of a mechanical hand pump. Groups and chase cars have the overhead to go bigger by way of modular components in one form or another.
In the end, it's all about being prepared. Safety remains important during roadside repairs, so buying a travel-size tire inflator from a reputable company should take precedence. Reading all of the included instructions and warning labels will ensure everything goes smoothly.
Each of the products above is worth its (lack of) weight in gold for any motorcycle trip. Consider your scenario, compare the options and invest with confidence. Buying the best tires, however ... that's a completely separate matter.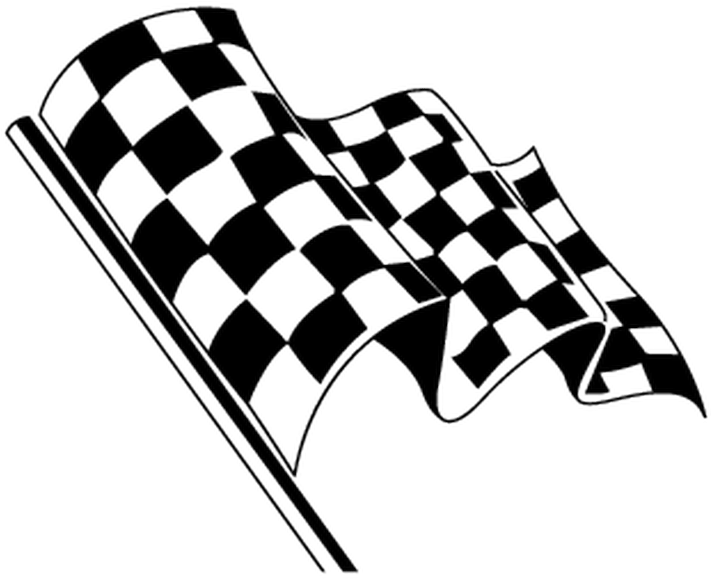 What Roadside Tools Do You Bring With You?
There are a lot of great tools for remedying the unexpected. Which ones do you prefer? What do you like about them and why? Your input is invited. Leave a comment!
Share Link ...