Savor our FTC disclosure's epic tale here. Updated Sep 13, 2022, this article was originally written for twistedroad.com ...
Hot Weather Motorcycle Riding Gear
Enter Spring, the most confusing season for anyone who's ever ridden north or south as an inaugural opener. My midwestern friends tell me it's rainy and cool where I'm headed. Here in Texas, however, I'm already exploring hot weather motorcycle riding gear for summer's eventual heatwave.
The riddle in finding summer riding gear lies in the balance between ventilation and protective armor. Being an ATGATT subscriber, I prefer riding attire that offers both without compromise.
Without fueling the argument of armor versus ventilation, let's look at some of the better motorbike riding equipment on the market. We'll build from the ground up: boots, pants, cooling, jacket, gloves and helmet. Any combination of the following will help you stay chill under pressure.
Hot Weather Motorcycle Boots
To kick things off (cue groans) we're going to need a comfortable pair of stomps. In the affordable touring range, TCX are about as reliable as it gets. They're my own go-to as of this post for a number of reasons. Made from microfiber, breathable abrasion resistant Cordura, their gore-tex sections are numerous, with micro injected portions reinforcing the rest. These securely fit, yet easy on/off favorites can stand in 1/2' of water while your feet remain bone dry no matter the duration.
If affordability isn't a factor, take a look at Sidi Aria Gore-Tex motorcycle boots. Their design strategy is similar to that of the aforementioned TCX but with a few more perks where forward flexibility is concerned. Rather than ditching armor to make these more comfortable off the bike, Sidi elected to install anti-abrasion Cambrelle material to suppress skin rash. This also allows for double stitching in all of their high stress areas without discomfort.
But what about those hot summer nights sipping Arnold Palmers at the local garage gathering?
For the short jaunt to a mostly off bike destination, armored riding "shoes" might be your favorite answer. Fly Racing's M16 has casual appeal with armor you can feel, offering Hydraguard™ dryness, waxed leather over a breathable mesh and a crush-resistant sole. The Alpinestars SMX-1 are slightly more robust, boasting all of what the M16's offer with a slew of additional armor types. If you're feelin' as industrial as my fellow podcast host Travis Burleson, look no further than Joe Rocket's "Big Bang 2.0": Molded polymeric ankle protection, triple stitching, steel lacelets and a ratchet adjustment strap.
Summer Motorcycle Pants
Now, before we move on to which pants are worthy of funds, let's briefly revisit fitment. With regards to armor, motorcycle riding pants should fit best while we're on our bikes and in the riding position. Off the bike, they should still be at least comfortable, if not also stylish.
A lot of multi-season ATGATT riding outfits knock summer ventilation out of the park using mesh/textile design. On the cheap, Sedici Alexi Pants are one example. While I can't recommend this product without suggesting a significant armor upgrade, their wallet friendly prospect has a lot going for it. Two external pockets and a "nothin' but mesh" ventilation system are made from the same material as fire hoses. Minus the wallet bruising and visual drama of ADV stylistics, it also has a certain "hang it in that mud puddle" aesthetic good enough for your daily commute.
Not all hot days are hot days, though. Some are hot days that go frigid in the late afternoon. While the aforementioned Sedici Alexi pants fit the bill for this as well, another (perhaps more stylish) hot weather motorcycle riding gear option would be REV'IT's Austin Jeans. Combining Cordura and 12.5oz denim, the Austins include PWR shield reinforcements where it counts. The level 1 armor can (and should) be upgraded to work with its built-in, stealthy reflective elements.
But then, some hot days are just ... hot. For these 24 hour cookouts, REV'IT has you covered again. Their Cayenne Pro pants, more for the ADV crowd, come in a lighter color option which immediately drew my attention (light colors draw less heat). Circulating a beastly amount of airflow, their Schoellar-dynatec and aero cool 3D mesh plus a slew of ventilation panels distribute a breeze that echos your forward momentum. The armor is level 2 right off the hanger and there are hip protector slots as well.
If you're not up for buying pants that are season-specific, though, again ... look to modular systems. Oxford's Continental Advanced, Scorpion's Yosemite and Klim's Latitude all tick the multi-layer checkbox with legitimate comfort in mind. Consider how often they'll be put to use and what disrespect you'll be subjecting them to before reaching for that credit card.
Cooling Layers
Cooling layers are an ever-developing "let's try this" environment with little to no uniformity. At their most basic core, moisture wicking t-shirts and underwear do plenty by themselves. Any nylon workout shirt that's labelled "quick dry" is likely moisture wicking. That means moisture moving, which in turn means body cooling (within reason). Underwear equivalents such as Uniqlo's Airism mesh boxer briefs do much of the same.
But if we're looking for purpose-built products that are based in ongoing experimentation, Klim's Aggressor series base layers are the way to go. Ordered numerically not by "latest release" but intended climate, lower numbers equate to better heat displacement, i.e. moisture wicking and airflow cooling. The difference in this purchase as opposed to every day workout gear is that it's contoured to suit our motorcycle specific outer layers.
As a sidebar, we can't ignore the importance of regular hydration while riding in the deep heat. Klim's Hydrapak Shape-Shift was designed with that exact truth in mind. Available in a variety of sizes, these are a no-brainer for the tank or tail bag. If you or a buddy has ever been stranded roadside as "that guy," you know having a slight excess of H2O never hurts. That is, unless it's being thrown at you for not having checked your fuel level prior to riding.
Hot Weather Motorcycle Jackets
This sentence marks the last time I'll bring up Sedici's Alexi (and you can probably guess why).
Once again, multi-season modulars do their darndest to cover all bases and come in a variety of stylistic profiles. Scorpion's Optima jacket maintains a sleek, sporty look complete with breathable waterproof laminate, front/rear pass-through ventilation and YKK zippers. For slightly less money, the Olympia Hudson's outermost layer is a myriad in mesh, hiding removable level 2 armor, reflective piping and a 600D EVO poly fabric with 1000D poly reinforcements among ballistic airflow panels. But your budgeting skills are no match for (in monster truck rally voice) ...
Pockets in pockets in pockets in rabbit hole pockets of pocketry!
PWR shell 1000D with Teflon coating
Level 2 armor from here to next week
Laminated reflection front to back and bottom to top
Adjustability that might require origami lessons
Good for both motorcycling and jousting (or so we hear)
Now, let's just mellow things out again. Just like with our pants, not all weather patterns throw pizza oven heat onto the pavement. For that unexpected cool down, Joe Rocket's Velocity jacket is just about perfect. It's budget-friendly even after an armor upgrade. The key to this buy, however is that it's wonderfully breathable design also incorporates a removable rain liner.
Here's the thing about rain liners, they double as windbreakers. They'll keep you warm when things dive from 90°F/32°C down to 65°F/18°C.
On the flip side, those tire roasting getaways beg for REV'IT's Wind jacket (my personal favorite). Even after upgrading my armor to level 2 and installing a back protector, this jacket remains light as a feather. The pockets are limited to four and they're useless in the rain but ... this jacket's comfort and mobility are so worth it, you won't care that your paycheck is unreadably soaked.
Summer Motorcycle Gloves
One natural reaction during any forward fall is to "reach out" for the ground palms first. That means we want comfort, ventilation and full/reliable armor on the underside of our beloved sandwich clamps. Behold, three options that cover base-wrist through gauntlet categories in hot weather motorcycle riding gear.
Affordably casual, the Scorpion EXO variety includes diverse labelling that often points to keepin' cool. Their Cool Hand II gloves weigh in at under $35 but lack any armor, so I'd suggest their Klaw II model. Vents on the Klaw II are "concealed" to the right and left of each finger, allowing air to enter and exit by way of a forefinger armor-mesh-armor-mesh pattern.
For a third more money, things go from good to great courtesy of Alpinestars SMX-2 Air Carbon v2 gloves. Despite the "Spaceman Stu" moniker, these are visually pleasing and use lightweight materials. Hard shell carbon armor at the base knuckle eases up before bridging our second and third joints. That makes for pleasant maneuvering around our throttle, levers and buttons. Their underside is well padded for protection to boot (I mean glove), with stretch finger sidewalls and touchscreen compatibility at the index finger and thumb.
If, on the other hand ... I mean both hands ... I mean ... IF YOU PREFER GAUNTLETS!
I absolutely love my Alpinestars SP Air Gloves. You'd think that I'd be pullin' boiled lobster claws out of these things after wearing them for an entire track day at Road America. But no. Cool as a cucumber. All day. And the armor may as well be a Sherman tank made (somehow) from helium. They're the ultimate sub $200, light, comfortable, finger-to-forearm riding glove that's good on the track or the tour. As of this post's publishing date, they're my first pick before any ride.
But that may be because my prior favs are degraded after three years and 50k miles (ugh, smelly).
Lightweight, Vented Motorcycle Helmets
Finally, it's time for the crown to the castle and most important of noggin' protectors: the motorcycle helmet. Before we get into vents and fitment and functionality, let me first suggest that the weight of any helmet carries big influence on our internal temps. Working our neck muscles during a lengthy ride causes stress and tension, so buying that lighter-than-helium, full face helmet that's not just DOT (stickers mean nothing) but SNELL rated, well that right there is a fine goal.
Note: Try on a LOT of helmets. Not all brands cater to every head shape (ARAI does). With that, well designed helmet vents will steer air wherever we need it.
At just over $100, the Bell Qualifier is quite the cool helmet. Tack on a bit more scratch and it gets a visual makeover via an array of styled paintwork options. It's a loud helmet (I wear earplugs) but most of that noise is due to what keeps it cool, namely the internal supports. Throwin' this lid on isn't so much fitting like a glove as it is placing its "massage points" on your scalp. Basically, in addition to four switchable vents, it has a lot of linear voids (a good thing) where padding might otherwise go, exposing our hair to air. That means we're the ones doing all of the moisture wicking ... and it works!
Then, of course, there's HJC. The RPHA 11 has all the same paintwork benefits as the Bell but with a big boost in bang for the buck. The shell alone is optimized for air flow ventilation. The vent controls are six-stage, a big number when compared against even Shoei's 4-stage RF-SR. Because this "ACS" as they call it pushes air directly front to back, heat is immediately flushed from the interior. I'm again reminded to remind you: stay hydrated! This disbursement of moisture means the rider is becoming less so!
But then, neither of these are SNELL rated. Where to turn?
Arai covers all of the typical head shapes from Charlie Brown round to Coneheads oval. Their Defiant-X comes in at a whopping $600 but yes, it's worth it. Their "Free Flow System" actually creates airflow under the helmet to counteract buffeting and wind noise. The doubled vents to the front guide air along two side exhausts and a single rear outlet. A three-tier chin vent adds to this same path of travel. There's also a neck exhaust vent, something we don't see as often as we should with hot weather motorcycle riding gear.
Hot Weather Motorcycle Riding Gear Summary
When I was initially approached to write this post, there were soft references to the word "best". With riding gear, the difficulty reaching for such an absolute term rarely works out because we're all built differently. The good news is the industry has been answering these concerns for years, making it easy to track down hints to what might best fit our way of riding.
I can't promise you that "any" combination of these products is going to be exactly what you're after but I am confident that some combination is.
As a 5'7" sport touring enthusiast (more sport than touring) with an "intermediate oval" dome, my collective "best" would be: TCX boots, Alexi pants and REV'IT Wind jacket for those crazy hot scenarios. Underneath, some generic moisture wicking workout gear (both top and bottom) keeps air movin' well enough. My Alpinestars gauntlets have the helm under control while my Sena com pumps audio into my Shoei helmet.
And I bet your setup will be completely different! The unique choices we make should be anchored in keeping us safe. With one or more of the above, you'll be cooler for it too!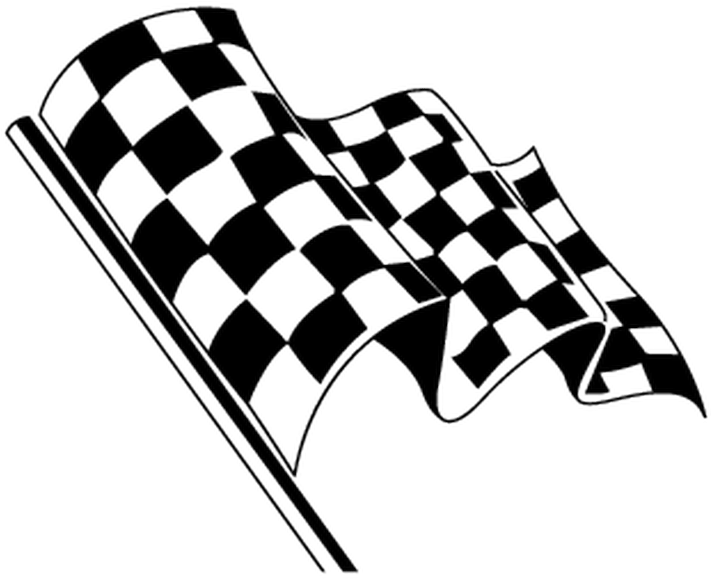 What Summer Riding Gear Do You Prefer?
There are a other great brands on the market. Which ones have you tried? What do you like about each and why? Your input is invited. Leave a comment!
Share Link ...