Unfold our FTC disclosure melodrama here. Updated Jan 13, 2023, this article contains one or more maps ...
Soldiers Grove To Monroe: My Introduction To Riding Greater Miles
Preparing for your first "real" ride means commitment. It takes time, resources and a bit of gumption. Without gumption, the rest is null and void.
This is my second season as a motorcycle rider. After riding pillion with my husband on organized rides for a few seasons, I feel it's due time that I experience the responsibility of commanding my own bike.
After some discussion, we juggle our schedules and choose a free weekend, selecting a well-traveled route that Robin has ridden before. It's good to have experienced rider friends who know the area but even better when one of them is a Wisconsin native. Jeff Kopp knows the southwestern region and all of it's roads like the back of his hand.
"Soldiers Grove to Monroe" (shown above) is one hundred and twenty miles of warm-up, twisties, centering, technical maneuvering and a grand-finale blend of everything before winding down ... in that order. The route includes plenty of curves (we all know it's about the cornering, right?), sloping hills and breathing straights to prepare you for whatever comes next. It's set among lovely rural farms and runs through enough small towns for gas, food and bathroom breaks.
"Preparing for your first real ride means commitment. It takes time, resources and a bit of gumption. Without gumption, the rest is null and void."
Robin plays the ride leader roll, going over group ride rules for me as a newbie. We take breaks every fifty miles, at which point we gas up, hydrate and do whatever we must inside of ten to fifteen minutes. I'm riding in the middle of our total numbers and that's where I stay. There's no passing another rider unless they acknowledge and wave you by. We ride mostly in a staggered formation, maintaining between two and four seconds of stopping distance, depending. When on the rural roads, which is most of the time, It's made clear that I'm to "ride my own ride".
Riding My Own Ride ...
I don't feel pressured to keep up with whoever is in front of me.
Don't follow the line of the rider ahead.
Make use of the entire lane for proper position.
Watch for signs announcing upcoming curves, speed limits and stops.
Watch for anything slippery: gravel, sand, dirt, excessive dust, grass, oil, tar snakes, road kill.
Watch for animals (deer being at the top of the list due to Robin's experience last summer).
If the rider ahead rides out of sight. They'll be waiting at the next stop or change in direction.
Periodically check on riders behind, waiting at each stop or change in direction accordingly.
Group riding etiquette: CHECK.
Knowing what road hazards to watch for in addition to typical traffic and road rules: CHECK.
That just leaves mindset.
In every possible accident scenario, the motorcycle's the outlier and it's rider the most at risk for injury. Handling a motorcycle takes a balance of confidence and cautious responsibility. Riding in a spirited manner means we'll be riding "responsibly aggressive", buffering our skill-to-risk ratio with safety in mind while still getting our kicks.
As Robin is a certified MSF (Motorcycle Safety Foundation) instructor for the Northern Illinois University Motorcycle Safety Project, I get quizzed on the basics of riding and maneuvering while we exhale through open straights (chatting through our Sena SMH10 communicators) as well as during breaks. He reminds me of safety checks and measures and talks about how we must remain aware of our surroundings and road conditions. In other words, you should "be where you're at", namely in the present and paying attention.
You want to be relaxed enough that you know what to do in sudden situations without panicking or freaking out. Being able to enjoy the ride goes without saying. It's why most of us take on the risk versus reward ... the reward is sweet.
Mindset: CHECK.
We gas up and start the first leg of "Soldier's Grove to Monroe", though in our case the route is "eornoM ot evorG s'reidloS" because we're starting from our friends' house in Juda, Wisconsin.
Route 69 is a nice warm-up for the bikes, featuring mostly long straights and a few gentle curves. There's nothing too challenging at the start. We pass by New Glarus and continue toward Blanchardville which introduces a few twisties.
Now, if I can see through an entire curve, I have enough information to determine the speed and angle of my lean ... outside, inside, outside. I'm watching for gravel and oncoming traffic. I don't want to enter a turn too hot or I might be forced to exit wide, possibly into oncoming traffic.
If it's a blind turn, there's a gap in knowledge. These are less traveled rural and county roads in the middle of farms. Still, I'm not taking any unnecessary risks.
Ahead, Robin rides his ride ...
I see a sharp curve and move "Big Bird" (our 1988 Honda Hawk GT NT650) to the outside position before slowing down, releasing the brake and entering with steady throttle. I'm now inside and at the apex. I can see my exit to the outside and start to accelerate, gently.
Sharp turns by nature are also short in distance. I'm grateful that Ann is experienced and far enough behind that I don't have to worry about her running into me as I maneuver through my first sharp turn (we're talking 90 degrees here, folks).
Blanchardville to Ridgeway along County Road H calms back down with more straights and longer curves. I'm enjoying the long curves because it means I'm leaning, cornering and accelerating for an extra few happy seconds. They require less technical skill but who cares?
They're fun!
We leave Ridgeway to meet up with Ann's son Ben in Highland. Before our ride I didn't check the map of our route so every leg of it carries an element of surprise. Ridgeway to Highland may as well be named "Hello Technical Riding". Look at the map. See all of those squiggles?
Starting out on County Road ZZ, we're supposed to end up entering Highland via County Road Q. Somehow, we take an unintended detour and find what I consider to be the highlight of our entire route. It's a series of sweepers that cut through a forest, providing me with my first opportunity to truly bond with Big Bird. The first couple of sweepers remind me of the Mindoro Cut in Farmington, Wisconsin. Can I be THAT LUCKY during my first ride?
The road undulates left and right, bordered by a hill and trees at a gradual decline. Outside, inside, outside, inside, outside ... zero traffic. I lean down to hug the tank.
There's no better way to feel at one with your bike than by leaning down on that tank, looking through the windshield (if you have one), chin-over-wrist to the left, to the right, back to the left.
I pop back up to see whether I like riding the sweepers seated "standard" or hugging the tank. Hugging the tank is the way to go in this case. She's my aluminum horse. We glide through each curve together cutting a smooth wake. Outside, inside, outside. As a rider, you've likely experienced this in some way whether going through a series of sweepers or seeing an open stretch of road and opening the throttle. If not, I hope you do soon.
"What one has not experienced, one will never understand in print. - Isadora Duncan"
A couple of miles after the sweepers, we stop to evaluate where we're at. Answer: off route. Turning back for a second helping, I can't help but feel graceful, riding Big Bird's tank throughout. There's no braking or shifting. All of the control is in my throttle and lean.
We find our way back to County Road Q and see a sign that Highland is seven miles ahead. Once in Highland we gas up and wait for Ben. Our lunch destination, The Red Zone, was closed so we asked around and decided to check out Tower Junction in Montfort about eight miles away.
Ben arrives in Highland right on time and we all head to Tower Junction via County Road I for a mellow jaunt over to US 18. Tower Junction is a restaurant/bar/bowling alley that looks to be pretty popular judging by the almost full parking lot.
The next section of the route is Highland to Boscobel. The first half of this route is County Road G which travels diagonally northwest. Full of long turns and a few twisties, it's an active ride that's turned down one notch from the Ridgeway to Highland technical riding. Once on County Road M you're in the last twisties of the ride.
Boscobel is a good stopping point for gas and the bathroom before heading into the route's final leg. Boscobel to Soldiers Grove is much like Monroe to New Glarus. It winds mostly straight through the countryside. This is the home stretch. It's like a cool-down after an exercise workout. After one hundred and twenty miles of riding, you need to wind down.
Soldiers Grove to Monroe (or Monroe to Soldiers Grove) is a good route for inducting beginners into the joys of spirited riding. As I mention in the beginning, this route gives you a warm up, introduction to twisties, breaks via straights, technical riding, longer curves and a concluding cool down. It's also enjoyable for seasoned riders, several of which we know like to ride it regularly.
After a full day of "responsibly aggressive" road riding, I'm proud to have made it through the day. There were no incidents, dumps or close calls. We encountered deer, wild turkeys (thankfully no farm dogs in the road), gravel, detours and missed turns including a wide u-turn through a ditch and gravel. I understand why Robin and his friends try to get out and ride this way as much as possible during the season. I get it now and I want in on the next one!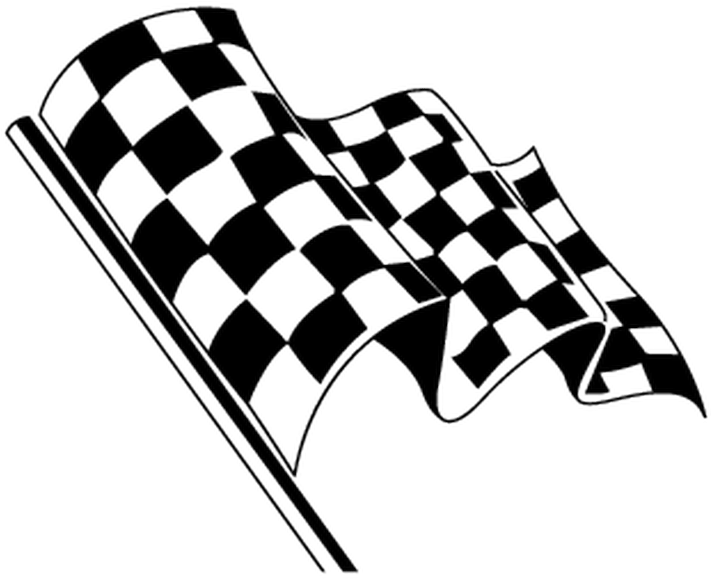 What Do You Remember About Your First Long Distance Ride?
Be it a hundred miles or a thousand, once you've stretched the boundaries, you've entered a whole new realm of motorcycling. Where were you when it happened? How did you feel about the experience? Your input is invited. Leave a comment!
Share Link ...