Buckle up for the FTC disclosure ride here. Updated Jan 13, 2023, this article contains one or more maps ...
Etowah To Meadows Of Dan: Enter The Blue Ridge Parkway
The routine process of packing a motorcycle during a long distance tour certainly gains efficiency with every mile covered. Today's continuation of our New Heartland tour, which leaves Etowah, North Carolina for Meadows of Dan, Virginia builds on that truth. What was originally organized for ease of access is now simply a collection of smaller items grouped on top of the latter.
"The parkway is instant excellence in both riding and sightseeing terms. It's two paved lanes are well maintained, clear and smooth throughout."
Better explained, each luggage bag is weighed by feel before a more exact reading is considered via digital scale. Moving a couple of usb cables or flip-flops to the opposite side of the bike eventually balances everything out (sometimes down to mere ounces). "Grab and go" particulars, i.e. wallet and sunglasses are then stowed in our top case for on-the-fly use.
In short, the effort to get going has us packing for general volume first. We then swap items from bag to bag as necessary for a more balanced weight distribution. Two steps: 1) fast, 2) easy!
Etowah being home to family, we hold off on leaving for a while. Breakfast with mom is in order and Margaret wants to do a bit of writing. The surrounding hills have her inspired.
Even a mid-sized foothill insures mountain views in these parts. Awake and packed at 5am, everything is beautiful: misty, with clouds and fog while the sun peaks out from above the range. Such landscapes also suggest that good riding awaits. Hugs and goodbyes concluded, we're on our way. "Brickyard" leads to 280 leads to 191 leads toward the local arboretum and then finally onto the absolutely incredible Blue Ridge Parkway.
The parkway is instant excellence in both riding and sightseeing terms. It's two paved lanes are well maintained, clear and smooth throughout. Each curve unfolds a forest or cliffside view.
Riders pass by often, giving a fully energized wave. We traverse Black Mountain, Grandmother/Grandfather Mountains and a good many tunnels with nary a sign of "real" traffic. This is the kind of riding many motorcyclists only dream about.
The landscape is pretty diverse along the parkway. Haw Creek Valley's overlook (pictured below) boasts Asheville's lush, broadleaf greenery while any sudden shift in elevation might give light to conifers (pine) of all sorts. Leg by leg, region by region, it's a chance to see an enormous variety of uninterrupted and seemingly endless plant and wildlife.
Some moments on a motorcycle tour are better left to stories from memory as opposed to digital media. For example, looking out over the mountains, I'm dazed by impressive sky cover. The clouds above are so well defined and evenly spaced that they create a checkerboard pattern, covering the entire valley below with perfectly symmetric shadow and light.
Each exit from our route is a dice roll with regard to character. Pulling off for lunch, we enter Jefferson, North Carolina, a scowl filled blue collar town about thirteen miles out of the way (but the only thing close by with food). They're ultimately quite nice to outsiders, so your guess as to how many of them know one another's drama is as good as ours. ;)
It's right about now when Margaret develops a new term, namely "fo-chud". By her definition, fo-chuds are people who live off of the grid in the forest. We're considering a domain name purchase (spottingthefochuds.com).
Back on the parkway, we become keenly aware that too much of a good thing can be desensitizing. I mean ... every single mile is downright stellar. After continuing on for some time, we decide to pull off and get a good night's rest.
An exit for Meadows of Dan proves reason enough to investigate. Many local businesses in this elegant little town are closed for good but the gas station and other nearby establishments are well kept, featuring a farmer's market and cabin rentals. Unfortunately, we can't reach the cabin owners so no go on that option. Answer next time! Voicemail wouldn't take messages!
The station has nice produce that's breakfast-ready. It's so nice, in fact that calling this a gas station feels wrong. It's more of a farmer's market with "bonus petrol".
Meadows of Dan is a shining example of clear, clean and positive. The people here work hard and have a pleasant demeanor. There's an air about them that says they take pride in their location without being closed off to outsiders.
Jane's Country Cafe, located just next door to the "farmer's market with a gas station", features some tasty eats. Wouldn't you know it, a series of sport touring riders are landing there as well. After booking a room four miles away at the incredible Woodberry Inn, things actually work out in that the hotel kitchen is closed on Tuesdays and Wednesdays.
Jane's it is! One chicken salad, one reuben and more than our fair share of chocolate pie with meringue topping is sure to put us to sleep. Shepp and Angie, proprietors at the Woodberry, have owned it for five years (as of 2015). Note that it's for sale! Their records indicate that it turns a profit regardless of being closed during the winter months.
Evening arrives and the sun begins to set. Moonrise on the Blue Ridge Parkway is truly something to see. We've settled in near the patio of fellow riders/guests, strangers to us before conversation.
Another great part of riding motorcycles over long distances is the people that you meet. These folks are quite the crew. Our time shared with them is worth every minute. Two are riding their Goldwing and another's on her 650cc scooter. The scooter is outfitted with four wheels and the "wing dings" say she's hard for them to keep up with.
Here we have a moment where differentiating "riders" from "bikers" is easy. We're in the company of a 60+ gal who's been told she needs knee surgery. Her response?
"It'll have to wait until the riding season is over. I've got miles to cover. Until then, I won't be bothered with it."
Relaxing for another hour or so, the pond view at the Woodberry is complimented by bullfrogs. Margaret wants to see one. Even when they wake us in the night, we smile and return to sleep.
This is the kind of place where you leave the windows open and enjoy everything to the fullest.
Ready for more? Day Six: Meadows of Dan to Beckley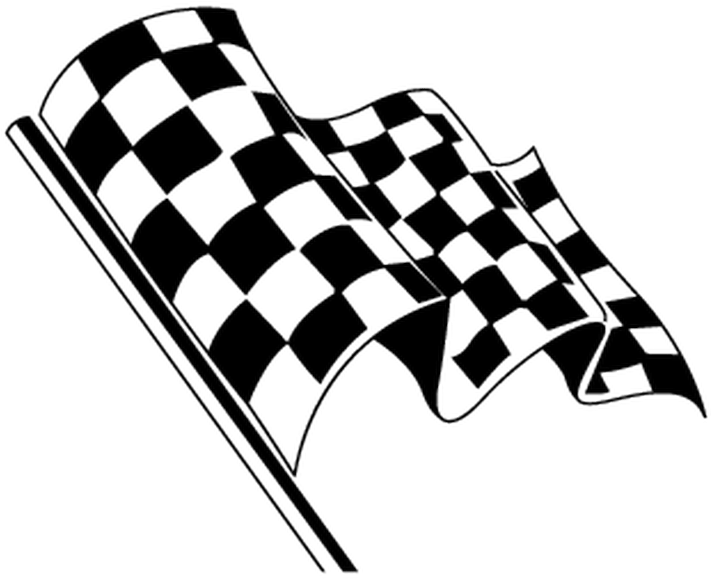 What's Your Favorite Sport Touring Motorcycle Route From Etowah To MOD?
Be honest. You know it's the Blue Ridge Parkway but that doesn't mean there aren't other fun routes to choose from! What other roads do you like and why? Where do you tend to stop along the way? Your input is invited. Leave a comment!
Share Link ...