Updated Jul 25, 2022, this article contains one or more maps ...
Lemmon To Willmar: The Tale Of A Petrified Wallet
Well rested in the quiet town of Lemmon, South Dakota, the sky is clear and the air cool. We pack up, now reenergized after yesterday's terrible riding. Sampling the opportune continental breakfast at the Dakota Lodge, we cruise a few blocks to the Petrified Wood Museum and Park.
The park's interesting. They present a bunch of pyramids that are constructed from petrified shards. There are a few large specimens, intact stumps and one almost complete tree. The ride over has Robin on edge as the clacking from his chain is getting louder, enough to hear it echoing off of local buildings. We set off east on US-12 hoping that Robin's chain can handle the 200 miles to Aberdeen.
Maybe it's our memory of spectacular views: plains, valleys, mountains, deserts, oceanside, woodlands. Maybe it's the fact that we're in the home stretch and only thinking about loved ones. Either way, there's no discussion of scenery. This section of US-12 is for the most part unremarkable. It has all of the flatness and straightness that one can expect from the northern plains. We go straight at the straight, then make a straight until we get to the straight.
Heck, at least Nebraska had a little turn every now and then.
The high point of today's effort is Mobridge. This is where US-12 crosses the Missouri River via a picturesque trellis. In Mobridge we stop for gas and protein bars. I spot a pristine Trail 90 and chat up the owner as he's leaving. Meanwhile, Robin phones ahead to a Suzuki dealer and repair center in Aberdeen, South Dakota. We press east and arrive in Aberdeen in the early afternoon.
We get to Aberdeen Sport Recreation at 2:20 p.m. but are unconscious of what day it is. Only after pulling the door handle and finding things locked to be locked up do we realize it's Saturday. Their doors close at 2 p.m. on weekends. Luckily, the owner is still there and sees us in the parking lot as he's pulling out. He calls his wife to come get the kids and lets us know he can open up the shop for a bit to swap out the chain. Robin pulls around back and gets started while I go on a sandwich run as we've not eaten anything proper since the motel breakfast in Lemmon.
I return with Arby's to find them mid effort. The owner's pretty cool. His life is filled with riding stories and he has decades of experience under the very same roof. After chatting with us and griping at his mechanic over the phone about where he left the chain press, the Bandit has a brand new X-ring chain. Unfortunately sprockets aren't included (atypical) and no punches are being pulled for after hours labor, so Robin's a few hundred dollars lighter but ... he is riding.
Having regained his nerve, Robin wants to keep going for a few more hours. A new chain will do that. Our plans to stay in Aberdeen before the Twin Cities with my friend Nick are shifted. We ride into Minnesota and get as close as we can to tomorrow's stopping point.
Our original intention to stop on the border in Ortonville, Minnesota finds it's demise while we're stopped for gas. A local makes the valid argument that Willmar's larger and provides more options. It's also at this moment that we're graced with the wisdom of teenagers yelling unintelligibly at us from their pickup as Harleys cruise by posing and making loud noises. We agree with the friendly local and continue to Willmar, making it to their Super 8 just as the light is fading.
We unpack and walk across the parking lot to Applebee's. There's an old timer at the bar next to us who starts talking about how James Bond drank a Vesper in the books, then proceeds to mispronounce Lillet. We eat food, drink drinks and relax. Reflecting on a trip that's almost over, we grin about putting so many miles down today. An added bonus: we're now significantly closer to tomorrow's stop in Lauderdale, Minnesota, where a Sunday barbeque awaits.
Ready for more? Day Sixteen: Willmar To Minneapolis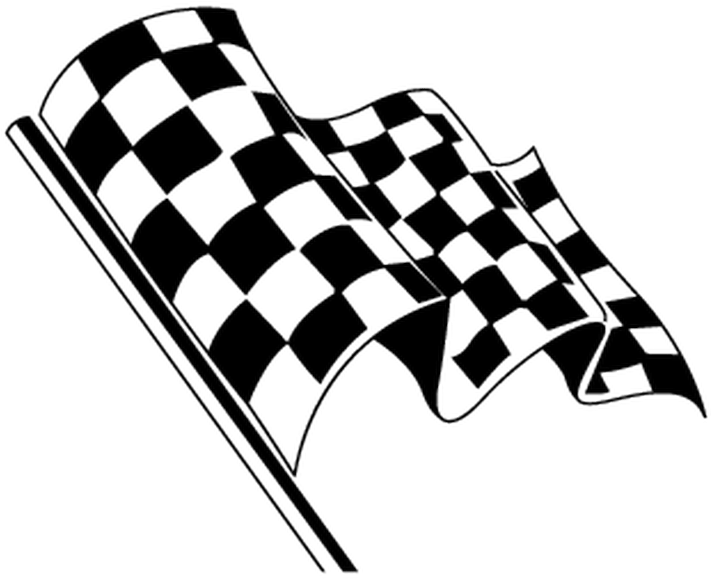 What's Your Favorite Sport Touring Motorcycle Route From Lemmon To Willmar?
There are seemingly no twisty, scenic travel options connecting the two. Which roads do you prefer and why? Where do you like to stop along the way? Your input is invited. Leave a comment!
Share Link ...