FTC disclosure tour-de-force here. Updated Dec 15, 2021, this article contains one or more maps ...
Mitchell To Danville: Scenic Riding In Northern Kentucky
Our ride towards Danville is predicted to be more scenic than yesterday's. We're awake early and this morning's sunrise would inspire even the latest of night owls. Balancing the weight of our luggage contents prior to packing is an uncoordinated effort at best but our digital hanging scale certainly helps. The temperature is rising quickly and I'm becoming frustrated but the trip is young. We'll find our flow as the miles are marked off.
"Our transition from Indiana into Kentucky is met immediately with scenic views."
Part of my frustration comes in the form of early damage. One of the brackets which allows for our side case lids to conveniently hang open while stopped has fallen from it's mounting point, leaving only one to do the job. Said motorcycle luggage is brand new. I remain impressed with Shad products but must insist that they bolster their strength at each assembly point to reflect the price tag! A quick bit of MacGyver work and all's well.
A family hug and we're off to breakfast at The Hub restaurant. This polite greasy spoon is just what we need. There's something about biscuits and gravy that make morning motorcycling even better.
Our transition from Indiana into Kentucky is met immediately with scenic views. Margaret and I are familiar with the countryside experience but hills and fence lines throughout horse country are particularly nice. The roads aren't twisty, per say but we're smiling anyhow. Free grazing livestock, mostly horses, mules and donkeys are an added bonus.
Originally stopping every hour or so, we decide to keep things simple. By taking breaks every fifty miles we're able to relax up to our quota (250). This helps minimize fatigue, bypasses joint pain and provides time to "smell the roses", so to speak.
In planning our full route, I've misled myself to think that Mammoth Caves National Park is part of tomorrow's travels. We begin seeing signs for it in the early afternoon along today's ride. "Mom's not gonna like this", I'm thinking. Telling her that Margaret and I would like to know more about the scenic roads she grew up traveling, I've forgotten to mention that the ride is our destination. She gave us so many (beautiful) stopping points that we'll have to plan separate trips for each!
The vast feel of the area is enough to peak Margaret's interest and insure a revisit. It's worth noting that the park hotel, while quite nice, is usually fully booked. Should you plan on visiting this incredible and awe inspiring place, call ahead weeks in advance.
Lunch in Kentucky lands us at a Dairy Queen just outside of Mammoth Caves. Margaret finds it strange that small towns with historic preserved buildings and sites, complimented by locally owned and operated cafes and diners would limit themselves to mostly soft serve ice cream. I argue that soft serve is a huge part of American history. We share a blizzard, which is way off the reservation for Margaret's "super food" diet. She's fascinated by what the results might be.
At our second to last stop, a man riding a 1979 Yamaha XS1100 catches our attention. Chatting he and his wife up for a brief moment is easy, mentioning our first bike having been an XS400RJ Seca. His is in mint condition, prepped for a ride from Kentucky to Florida.
It's at this point that we end up off of our route. OsmAnd differentiates obvious changes in direction but not changes to road names, so where I think I should stay on road "a", I don't know that I'm actually supposed to continue straight onto road "b". In chatting with Margaret, I don't hear it inform me of my error so we're on 218 (it's quite nice). We stay the course and direct a more generic GPS toward Danville.
Arriving in Danville, we book our room at a local Comfort Inn. Guadalajara, a neighboring restaurant that's easily walkable, serves authentic Mexican food, a perfect conclusion to our day. One of their cooks up and quit without notice, so we make certain to treat the employees with gratitude and respect.
Sleep is well within reach tonight. Even with our late start and mid-ride deviation, we've arrived right on time. Score one for team Dean on this trip!
Ready for more? Day Three: Danville to Middlesboro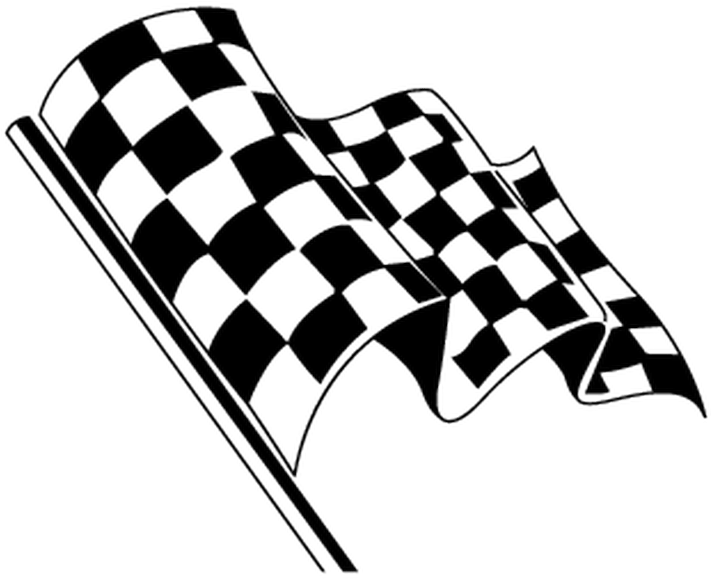 What's Your Favorite Sport Touring Motorcycle Route From Mitchell To Danville?
There are many twisty, scenic travel options connecting the two. Which roads do you prefer and why? Where do you like to stop along the way? Your input is invited. Leave a comment!
Share Link ...