Updated Dec 15, 2021, this article contains one or more maps ...
Seattle To Coeur d'Alene: Tunnels And Twisties
A simple change in direction can alter one's mindset dramatically. It's enough to reverse the polarity of any cross-country motorcycle trip and our leaving Seattle for Coeur d'Alene only reinforces that concept. We're shifting focus toward finding our way home. Fortunately, this sudden about-face is void of negativity. We love to ride our motorbikes and our wives are at the finish line.
"We head north out of Seattle, taking WA522 before meeting up with US 2, the Stevens Pass Highway. US2 is a beautiful road that crosses the entire state."
Day ten marks the beginning of our return. We plot Coeur d'Alene as our end destination. Ben, our gracious host who's shown us an incredibly good time in Seattle, shares some coffee and healthy foods before pointing us eastward.
Robin and I head north out of Seattle, taking WA-522 before meeting up with US-2, the Stevens Pass Highway. US-2 is a beautiful road that crosses the entire state. It follows along the Skykomish and Tye Rivers before climbing the mountains up into Stevens Pass and beyond Mount Howard. This is quite possibly the most scenic road of the entire trip.
As we wind along the banks of the Skykomish, the river is a torrent of rapids fueled by spring melts coming down off the cascades. Robin quips that the rapids vary between class three and four, something he'd like to ride sometime. His angst is diminished after we spy waterfalls and sections of class five+ further along. Marveling at the river's power, we're enchanted by truly awesome views. The mountains rise before us as we ride twisty roadways over bridges and through tunnels.
Our route climbs steadily as we approach Stevens Pass, a popular ski resort. The snow is pretty thin and spotty by the road side but there appears to be a bit remaining on the runs for late season skiers. Once we pass the resort area, it's all downhill. The road continues to offer a nice mixture of sweepers and occasional tight twisties while we descend the eastern slopes of the Cascades.
Coming out of the Okanogan-Wenatchee National Forest we're greeted by the quaint little town of Leavenworth. This is Washington's "Little Bavaria". There's a cozy downtown Main street with Bavarian style buildings. Hokey or not, it's getting on midday so we decide to stop for lunch.
As a Wisconsiner, I'd be remiss if I didn't partake of the local wurst and bier at the Sausage Garten. Robin and I enjoy our Teutonic lunch before slipping into the gelateria next door for a little desert and espresso. While enjoying the sun and people watching, it dawns on us that we have yet to buy souvenirs for our wives. Realizing that Montana and the Dakotas are probably lacking in spectacular gift ideas, we hit the local shops and acquire a little something for our better halves.
Fed and rested, we continue eastward with the sun on our backs toward the high plains of central Washington. Passing through Wenatchee, we join the beginning of the Columbia River before steering away toward Spokane. There's a great section of canyon road there, north of Wenatchee.
It starts to flatten out once you reach Waterville. The landscape here is similar to north central Oregon (high plains with wheat and hay growing as far as the eye can see). Every hill top is capped by wind turbines. The road sweeps both vertically and horizontally but with little excitement.
One way to cure the mundane nature of such roads is to ride with gusto, not that we'd ever break the speed limit. Robin takes this opportunity to stretch the legs on the Bandit, approaching speeds of up to 120 65mph. I eventually catch up to him in Coulee City on my 650cc thumper.
With the sun falling behind the mountains, we press on. A brief stop in the suburbs of Spokane, Davenport provides the much needed caffeine for our final stretch. At a local drive-thru coffee hut, we engage the owner in idle chat about growing up in a small town. Oddly enough, these little huts are the norm in Washington. You'd think a certain multinational coffee franchise from Seattle would anchor itself everywhere but instead each town has it's own local hub.
Alert and ready, we coast through Spokane then over the border to Coeur d'Alene. Here, we again see mountains off in the distance as we're meeting the Rockies. We land at the Quality Inn, which is indeed of high quality. Newly renovated and in no way disappointing (especially after conquering Washington State in it's entirety), the hot tub and pool are much appreciated.
Directed by their helpful staff, we walk over to Tomato Street, a local favorite for Italian dining. The bar is made from beautifully hammered copper and our bartender, another Savannah, makes for charming company. The drinks are strong and the food tasty. Fed and watered we head back to the inn before collapsing, mumble-murmuring something about avoiding the slab tomorrow.
Ready for more? Day Eleven: Coeur d'Alene To Missoula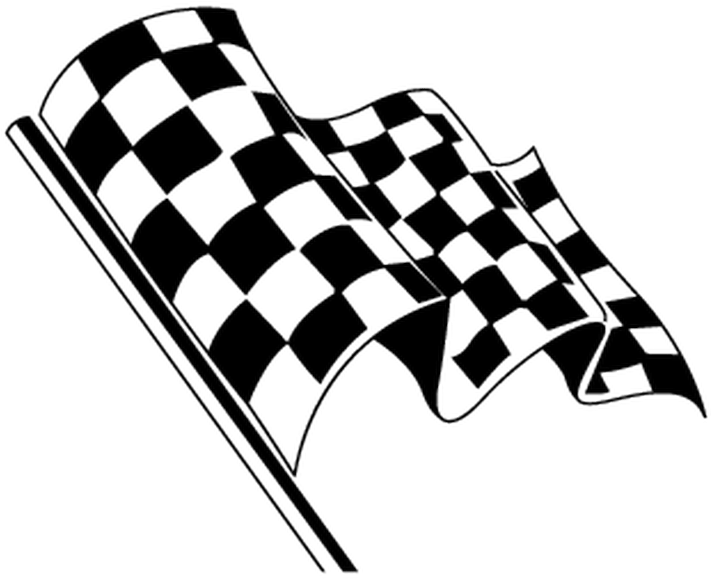 What's Your Favorite Sport Touring Motorcycle Route From Seattle To Coeur D'Alene?
There are many twisty, scenic travel options connecting the two. Which roads do you prefer and why? Where do you like to stop along the way? Your input is invited. Leave a comment!
Share Link ...