Tag along for our FTC disclosure saga here. Updated Sep 13, 2022, this article was originally written for twistedroad.com ...
Used Motorcycle Values (A Buyer's Guide)
Let's set the scene. It's fall. The motorcycle riding season peaks even as it mellows. "For sale" signs cover seats during mid-ride lunch breaks and riders everywhere wonder about something ... different. Used motorcycle titles change hands.
As we walk face first into the hay fever daze, used motorcycle values become that much more confusing. Coffee in hand on a Sunday morning, any one of us might catch a glimpse of that deal on Cycle Trader that's too good to be true. Even if we aren't in the market, our wallet and schedule cower as a dangerous seed is planted.
"Each fall, used motorcycle values get blurry. Here are a few questions and concerns to guide you. Research before you buy and profit!"
Let this serve as both a newbie buyer's guide and experienced reminder: calm down. Seriously. Let your first shock of a prospective impulse buy, possibly a lemon, fall to the ground without any effect on your psyche. Or at least govern the internal dialogue that sparked your interest in something "new to you" so you can shop with clarity.
Research Used Motorcycles Before Contact!
The seller is itching to hear from you. They're ready to direct you at a bike's best features all while steering you away from problems they aren't willing to solve themselves. While certainly a pessimistic take on my part, there's no harm in assuming the worst before being pleasantly surprised by a lack thereof. Bottom line, don't call until you've collected a lot of information about the bike on your own. Below are a few questions and concerns to guide you.
Will I Be Wrenching Myself Or ... Dealership?
There are those of us who see DIY maintenance as a cult religion. It's not for everyone and that's okay. If you intend to tweak, adjust, break, repair, etc in the comfort of your own garage, then you'll want to know all you can about the service procedures.
Google alone provides plenty but the real meat of the meal is in forums. There's literally a forum for every year/make/model of used motorcycle on the planet. Find one, surf around (if it'll let you) and look for common problems and solutions or workarounds.
If, on the other hand, you intend to build a relationship with a nearby service department, read every last review you can about how the service went, pricing, red tape (paperwork), availability, all of it. Also find out if the mechanics responsible for those reviews are still employed there. Some service outlets with stellar ratings can go downhill and vice-versa.
Are Parts Available For This Year/Make/Model?
Some bikes being more obscure than others, a clear-as-mud path to purchase could back us into a corner. Despite many years of production, my own 2003 Bandit 1200S (I loved that bike) ran out of parts availability over the course of ownership. Once again, forums saved the day as 2nd gen parts (the Bandit had three generations when I bought it) were accessible via the wrencher's cult.
Prime example, source parts for any Kawasaki Ninja 650. The results are endless because of constant production and sales volume, many bits being cross-compatible with prior and future generations. Gotta love those UJMs ... pick a brand and "something" will fit.
Now, try and find the carburetor for a 1965 Honda CA95 Benly Touring 150 (pictured). This vintage used motorcycle tells a deep, beautiful tale - but - such a purchase demands the romantic. Obtaining parts and remedies may force an owners hand toward restore-mods (modern parts on old bikes).
Are There Any Known Recalls Or Pitfalls?
With a used motorcycle, what was once a new engineering idea may now conceal hazards galore. Just typing that triggered an "R1200RS recall" google search on my part. Turns out, my rear reflectors are obstructed if I'm using the aluminum luggage option (I'm not).
Forums for my aforementioned Bandit go into detail about removing the (useless) PAIR system, an emission kit that does next to nothing all while blockading the valve cover. Also discussed are solutions for its weak, spongy, oversoft OEM suspension, pointing to the Hayabusa's rear monoshock as a better and fully adjustable replacement. Whatever used motorcycle you're considering, make a list of known concerns before asking what has or hasn't been done.
In short, find out what (if anything) the original manufacturer discovered to be of great concern. Then, learn what past and present owners say about post-purchase modification. Collecting all of this information before the buy will fuel a more thorough onsite inspection.
How Is This Bike Treated By The Aftermarket?
If any of my above commentary would suggest anything, it's that parts are precious. However, OEM (original equipment manufacturer) bits aren't necessarily the rule. In many cases, aftermarket enhancements can sweeten the deal, depending on your intended use.
Find out what's available for purchase new or used be it for aesthetics, suspension, reinforcement, comforts, electrics, horsepower or any other upgrade that falls out of the sky. Then explore what the seller has added to the machine. If online availability is still extensive, you have more options to build on. If the owner has already made some of these changes (and assuming they're for the better), you may have struck gold!
In the case of "rare bird" bikes, such as our Hawk GT (bartered last year), there's also the repop market where companies make brand new versions of otherwise unavailable parts. These solutions aren't often of the same quality as OEM but still do an excellent job. Plastics are one example.
On-Site Used Motorcycle Inspection
So, you've filtered down a list of viable used motorcycle options. You're prepared to wrench or have selected a dealership based on reviews and known mechanics. Parts availability isn't a concern because either the machine was made for several years or the aftermarket/repop has answered the need. You've noted any recalls and popular maintenance issues. What next?
"Now it's time to call the seller."
On arrival and with your notes in hand, document the important stuff first. Mileage, owner count and maintenance records are a good start. Then, dig a little deeper.
Regarding mileage, motorcycles are a bit different from cars. Yes, mileage does speak to the fatigue a used motorcycle has acquired but passion for the ride drives us to keep our beloved machines tuned. Having just flipped the 50k mileage mark on my BMW in under three years, I can personally attest to this.
The owner count leaves a paper trail to truth. You'll want to know if the title has ever had any tune ups of its own. One owner with a clean title is ideal. Five owners with no title issues isn't a bother either. It's that "not sure why but two owners ago the title got confused with a helicopter and the owner assured me, even though the bike's front headlight is from a Buick LeSabre, that it's worth twice KBB value" ... that you want to steer clear of.
Onto dealership records. If they worked on the bike themselves, glance into their garage. Do they appear to have the appropriate tools to work on this bike or at least a vehicle of any kind? If so, discuss and test their knowledge (environment? winterized? garage kept?). Dry environments are easier on a used motorcycle. Winterizing helps insure it's loved when not being ridden. A garage is ultimately the best parking we can ask for.
Otherwise, and this assumes they hand you maintenance paperwork, research the same customer review scheme as before. Find out who worked on it. Find out if they're still there.
Now, take a calm, deep breath. On exhale, inspect the bike. Let both your central focus and peripheral vision pick up any nuances that beg for explanation - or - tell a story. Address your notes. Ask pertinent questions for each item on the list. Find the talking points. Get the answers.
Take 'Er For A Spin
Wait. Hold that thought. First ... T-CLOCS!
On startup, listen for any strange sounds. Sometimes the audio won't add up. Example: A bad cam chain tensioner will turn the leisurely purr of a parallel-four into the gargle of a diesel motor.
Is the engine consistent at idle? Before going over 20 mph, how do the brakes bite? Are there any discrepancies or tonal changes while throttling at speed?
A test ride might grow or shrink the list of suspect observations from your initial onsite inspection. Cold start through fully warm, we want to abandon our standstill approach for in-ride behavior. Now operating as both rider and mechanic, finding a secluded road with minimal traffic is key.
Take this opportunity to test creature comforts and ergonomic layout. At a standstill, lean the bike left-to-right. How is the weight distributed? At what point does she "feather up", i.e. respond with the least effort? Do control positions compliment your physique? If not, are adjustments an easy fix? All of these questions land on one master ask ...
"Do you like how you feel while riding it?"
Used Motorcycle Value (Prices)
Rolling all of the above information into logical math, is the seller pricing their machine respectfully? In all honesty, only you and your wallet can answer that. However, there are data platforms to make things easier.
Kelly Blue Book, Nada Values and the hodgepodge that are reputable classifieds make the trifecta in price comparison. Well known insurance companies will often use KBB or Nada in their used motorcycle pricing. Sellers, however tend to reference them only in hindsight, their prices based on "what's out there and what are they asking?"
The "what's out there" part is easy to find via eBay, Craigslist and CycleTrader. Do your homework using all three, then average the math on asking prices. Take that average and weigh it against KBB and Nada (average the three figures once more) and you've got yourself a pretty good figure for balanced negotiation.
Life Is Short, Buy The Dang Bike
The buying formula spelled out in this article may read lengthy but the data collection part of the process really only takes about 15 minutes. After that, our aim is to have all the talking points we need to bolster that "go with our gut" yay/nay understanding. Once we're ready to see a bike in person, we gotta climb out of our head to go through the motions.
Filter the short list of viable used motorcycle options.
Consider DIY wrenching or taking the bike to a dealership.
Research OEM parts availability, weighed against the aftermarket.
Note any recalls and maintenance issues by way of Google and forums.
Average the value: ( ( ( eBay_avg + Craiglist_avg + CycleTrader_avg ) / 3 ) + KBB + Nada ) / 3
Call the seller and visit the bike.
Look over and discuss the title, maintenance records and upkeep.
Inspect the bike yourself and decide if this is the right buy for you.
T-CLOCS and test ride. How's she feel? Any strange noises?
Assuming all is good, drop the dime, seal the deal and buy the beast!
If you get hung up on some small detail that the seller won't acknowledge, revisit what brought you there in the first place. Something about their ad drew you in. If you fall in love with a bike before and during inspection, pull the trigger and ride away smiling for many miles after.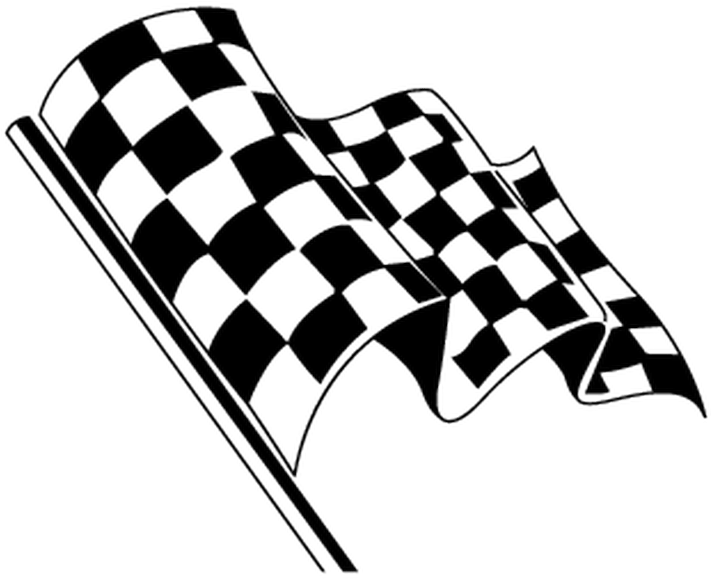 How Do You Shop Used Motorcycles?
There are a lot of great used motorbike resources out there. Which ones do you prefer? What do you like about each and why? Your input is invited. Leave a comment!
Share Link ...