Buckle up for the FTC disclosure ride here. The following article was last updated on Jul 24, 2022 ...
Tips To Ready Your Bike For (Sniff) Sale
A few weeks ago, I took a big plunge. Against all (often outsourced) logic, I financed a pre-owned but brand new BMW R1200RS. With barely 560 miles on 'er, she's fully equipped with luxurious features, each installed at the previous owner's expense to shape a deal I just couldn't refuse.
My intention to obtain this elegant beast was discussed at length in our house. Both excitement and compromise were expressed between both my wife and myself until a plan was clear. Sadly, our beloved Bandit 1200, which inspired the launch of this website, would need to be sold.
Why not keep both? Well, it comes down to finances. Selling the Bandit pays for protective Beemer add-ons before putting a dent in its remaining bill. Don't think I didn't consider it, though.
Readying the bike for sale, a few interesting details stood out ... about me ...
There are certain things I want to polish and repair before the next rider takes ownership.
There are certain things I'm not willing to remedy but will clarify to opportune buyers.
Both are ingredients to an algebraic voodoo pricing recipe that'll keep both parties happy.
This inspired a simple approach to selling a used motorcycle as outlined below. Not specific to sport touring, each tip represents an easy method to ensure everyone is happy once the deal gets done. Even if you intend to sell your bike to a dealer (less seller-friendly), this how-to aims to fast track the exchange in the best way possible.
It's Not For Sale Until You (The Seller) Would Buy It
Again, my new bike purchase took even me by surprise. Before that, the Bandit was waiting in deep stasis, fully winterized albeit under the knife. My laundry list of minor tweaks and component replacements was extensive in anticipation of what we hope will be an intense 2018 season.
Our decision to go through with the BMW purchase and sell the Bandit didn't change that.
Sellers have a responsibility to themselves to prepare their motorcycle for sale as if it weren't. To imagine yourself riding it come Spring is one way to focus on all that you'd likely demand of it. Broken turn signals, scraped mirror housings, low tire tread, leaky O-rings, missing push-pin connectors ... the tiniest repair can tip a possible sale in your favor.
Sorting through its maintenance schedule with a fine tooth comb may expose previously unknown concerns worth addressing. Chain, filters, brakes, seals, hosing, oil, plugs and clearances are second-nature tasks that we're all familiar with. Handing the keys over while confidently stating "she's ready to ride" goes a long way, especially when you can back it with records.
But then let's assume there are some winter project "fixes" that you'd rather hand over to a new owner. That's perfectly fine so long as you make a concerted effort to acknowledge the matter. Maybe that heavy vibration at the front plastic's contact points could use a dollop of marine grade silicone sealer. It's an easy solve. You know it's there. Now, they do too. With that, a mutual understanding gets bridged and trust finds its mark.
Don't Inflate The Price But Do Set It For Negotiation
As sellers, we're limited to truths offered by Kelly Blue Book, add-ons and non-standard modifications. In excellent condition, my 2003 Suzuki GSF1200S Bandit is worth $2500 *but* it has full Shad luggage with quick-release hardware and an $1100 suspension (Race Techs front, Penske rear). This changes things significantly and yet, not so much.
Where we'd like to get as much as possible from the sale, buyers want to pay the latter and in the case of my Bandit, we're talking about a fifteen year old bike. With plenty more extras beyond what I've already mentioned included in its listing, I've set my price at a tentative $3500 (for now) with "negotiable" mentioned somewhere in the mix. Speaking from experience, that word can soften any discussion for the better.
Providing third-party references of friends and fellow riders doesn't hurt either. They can comment on the quality of your mechanical abilities (or selection of paid services), maintenance efforts and overall love of the machine. You'll know you've readied and priced your motorcycle honestly if they share your listing on social media without you even asking.
There's also the matter of your ownership's online footprint. If you receive an email from someone on the fence about even looking at your bike, have a handful of links ready to copy/paste from various model-specific forums that you hold membership to. Give them your screen name so they can see what conversations you've had over the course as well as what executive decisions you've made with regards to the bike in question.
Building Your Classified Ad
To kick things off, always tell your motorcycle's story. What initially drew you to it? Which technical specifications make this bike so noteworthy? How much research did you do before you decided you had to have it? Introducing yourself from the buyer's shoes reminds both them (and you) that you're human and that your bike's backstory is one worthy of a physical hand shake.
Also, be honest about why you're selling. I couldn't stop telling my friends about my goal to "take the Bandit to 100k". That's how inspiring my latest purchase was. It interrupted my dedicated train of thought with such strength that we're able to let the Bandit go. Wearing your heart on your sleeve in cases such as this speaks to how well a bike was kept.
Then there's the "features" list, namely all of the reasons why someone viewing your classified ad should consider buying your used motorcycle. These can get as lengthy as you want but if the pictures don't reflect your prize ride's royal greatness, nobody's going to reach out. The remedy is to also include a noted faults list. Whatever troubles you intend to pass off, no matter how trivial, should be presented in the details. All cards on the table, you're likely to get more leads.
Summary: Best Way To Sell A Motorcycle (Dealership/Classifieds)
Sport touring motorcycle enthusiasts are an exacting lot to say the least. Our formulaic approach to upkeep and maintenance skirts the borders of fanaticism. Custom mods unique to any given ride can carve a divide between two identical year/make/models wider than the Grand Canyon.
When titles change hands, not much of the above changes. Sellers take pride in what they're offering, regardless of what they've written on the price tag. Their problem solving alterations bring soul to an often times "seasoned" odometer, suggesting it has many more miles to offer.
Better buyer/seller satisfaction comes from a sort of mutually understood passing of the baton. Sellers want to see their long time creations end up in the right hands for continued success. Buyers want to know their purchase was loved on, now ready for any changes they see fit to make.
So, once you know you're selling, ignore that and prep it as if otherwise. Take pride in the bike's history under your ownership and describe its effect on your life. Set a price that's manageable but remember, we as sellers usually lose ... and that's just the cost of the rider lifestyle.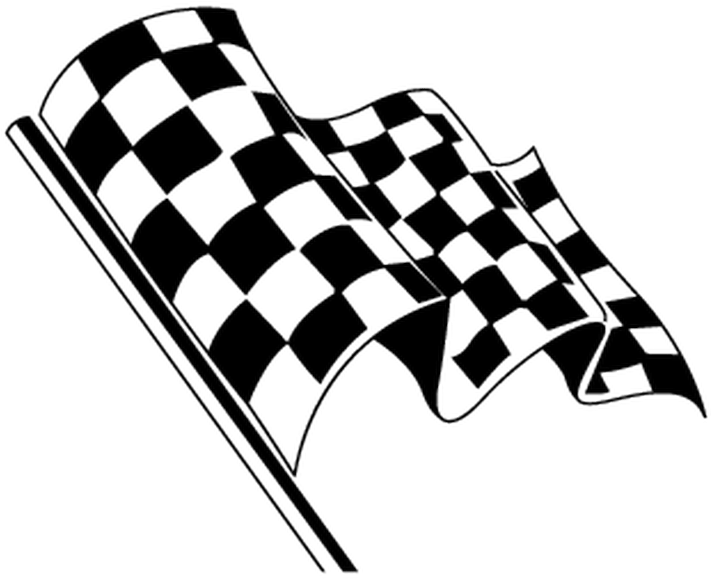 What Motorbike Seller Scenarios Have You Encountered?
There are countless tales (some legendary) in the buyer/seller market. What have some of your experiences been? How did you handle the situation and why? Your input is invited. Leave a comment!
Share Link ...