Behold our FTC disclosure masterpiece here. The following article was last updated on Jun 5, 2023 ...
Motorcycle Type: It Starts With Ergonomics
New and transitioning motorcyclists might ask themselves "which motorcycle type is best for me?" ... a question that can both inspire and intimidate anyone in the market for a two-wheeled purchase. New riders are rarely familiar with what's out there while seasoned enthusiasts collect a towering array of prospects to contend with. Many different types of motorcycles could be the right tool for the job but modern-marketing-word-salad has blurred the well defined lines of yesteryear.
"New and transitioning riders may ask which motorcycle type is best for them. Skip the marketing noise. Let ergonomics define different types of motorcycles."
A while back, we eased our staunch opinion on what constitutes a sport touring bike to include our ADV cousins. The overall point of that article is to explain a 50/50 split between ride and rider. That's 50% of the genre stemming from a given bike's ST designation (or lack thereof) and the remaining 50% falling on whoever's at the helm (assertive, spirited riders).
To define motorcycle type in a more generalized, kingdom-inclusive fashion, it's better that we combine that 50/50 math into a singular "bike/rider" figure before knocking it down a notch, let's say to 49% of the total equation. The remaining 51% belongs to posture, or to throw more ten-dollar vocabulary into the mix ... ERGONOMICALISMICATIONS. I mean, um (ahem) ergonomics.
A Brief Rant On Motorcycle Type And Its Meaning
With respect to the many different types of motorcycles being sold today, I'm-a-gonna try to avoid ranting beyond this section. It'll be difficult and I still might lace underhanded phrasing into the mix subconsciously but hey, it's (sort of) an opinion piece, right? My real hope is to tighten up community perspectives for better clarity and categorization.
Let's cut through the brush, burn it down to basics and grow new logic from its ashes.
Over the past decade or so, motorcycle manufacturers have begun adding certain contaminating buzzwords to their commercial lingo. These efforts blend whatever phrasing will influence buyers to halt their search in favor of bikes that might not suit their needs. Harley's "Sportster 1200 Sport" is one such moniker, vaguely hinting at the idea that they've ever mass manufactured a true-to-form sport bike outside of Buell, which they haven't.
Now, that isn't to say that sport cruisers don't exist. They do ... but let's not go there just yet.
Warning Labels
A lack of historic knowledge, something I myself have been guilty of, also distorts the reality of buyer/seller descriptions. Somewhere, lurking in the depths of Craigslist is an ad where the headline reads "For Sale: Sport Bagger Bobber Cafe" (I cringed typing that). Show up at this rider's door step and they'll ask $3500 for a 1/2 rusted out 1976 CB360 that's somehow infused with the front end of an '80 DR400, complete with cast iron tractor seat and shaker can paint job.
If you're new to riding, here's a slideshow that displays sport, bagger, bobber and cafe bikes ...
Sport is sport. Bagger is a type of cruiser with low luggage. Bobbers are stripped down cruisers, usually with only one seat (no passengers).
The term "cafe" points to cafe racers, which really are the gateway to all things modern sport bike. Rear set pegs, clubman handlebars and caffeine made these bikes the innovative outlet that eventually became today's Moto GP. Visit this link and learn! (Before you go letting others call any 'ol mid-70s, bone-stock Honda a "cafe racer") ::: sigh :::
New ... But Weird
Another backlash-ingly negative impact on those in manufacturing power kicks in when un-researched designers on uncoordinated teams synthesize different types of motorcycles into some Frankenstonian motorcycle type. Maybe one guy was thinking sport bike and the other ... cruiser. We've seen many visual arguments and ergonomic contradictions that put riders' feet on forward pegs, their backs hunched over to grab "not quite" super bike bars of some warped nature.
Ladies and germs, I give you the cruiser-only designer's idea of a sport bike, often referred to in our podcast as the Monkey F@ck!ng A Football (Monkey F@cker for short).
Other bikes that miss the mark include:
Yamaha SCR950 - High bars and knobbies on a v-twin cruiser do not a scrambler make.
Harley Sport Glide - It's an 86 bhp, 670 lb cruiser with slightly better ground clearance (sport = false).
BMW R nineT "Glam"bler - Wow, guys. Ya really nailed that "down home feel" at $13,000.
Standard bike designers imitating cruiser designers imitating sport bike designers ... could get ugly. What we need here is to dial things back, traveling through space and time to when the combustion motor didn't yet exist. There were (and still are) these animals that, once tamed, would allow us to hop onto their backs before carrying us wherever we needed to go.
Horseback Riding In Relation To Motorcycle Type
I don't often take social cues from the biker community (I'm more a riding enthusiast than "bestower of the tasseled vest hierarchy") but when I hear my forward-controlled friends invoke the descriptive term "iron horse", I always respond with a nod of understanding. Nothing better exemplifies the point I'm taking a millennia to make here than the following:
"Ergonomics associated with horseback riding perfectly compliment the physics of motorcycling and can help riders choose a motorcycle type that best suits their wants/needs."
For example, one posture typical to cruisers (think Victory) is feet forward, back upright, with a slight recline. On a horse, we're walking. Our posture sits at the steed's shoulder with less stress on our lower back, our feet slightly forward giving our ride a more leisurely feel.
Next, we straighten up for a trot. This is the classic standard motorcycle, such as a Honda Nighthawk. Our posture is more attentive, yet relaxed enough for long distances. Our feet rest under our mid-thigh, inline with the shoulders. Picking up the pace but still trotting, our feet move slightly back, delivering us into modern standard territory (think Honda CB1000R).
Let's ramp up our commute to a rolling gallop. Our knees are tucked high into the saddle's shoulder. Each foot is aligned with our upper thigh. Only our knees and core keep us in balance, arms relaxed at the reins through every turn. This is the world of sport biking and our colt is a Yamaha R6.
The similarities are obvious enough. Bridging the gap between equestrian and motorbike techniques isn't rocket surgery. There's a catch, though ... and it's a pretty big one.
Put Out To Pasture
Horses are an organic, sentient puzzle of muscle and bone. The methods we use to ride them are frozen in time once transferred over to a motorcycle. Bike frames don't independently change their shape to walk, trot or gallop. Steel is cold and rigid, so it's up to the rider to give it life. Once awake, static ergonomics of the "beast" dictate the posture of its rider.
... and THAT is where we find opportunity for logical motorcycle type definitions.
Yes, horseback riding is the key to defining different types of motorcycles. Think I'm wrong? Head over to Cycle Ergo and fiddle a bit. Eventually you'll discover they're one in the same. A big thanks goes out from us to them as we'll be using a good many of their images to support our topic!
The Three [Basic] But Different Types Of Motorcycles
Now that we're in the actual nitty gritty of our topic (finally, sheesh!), let's scale things down to three basic profiles before dipping into the grey area. Drumroll, please! They are, as they were:
What obscures this simple list? Bad marketing, the kind that tries to over capitalize on at-home modifications we as consumers tend towards. Don't take the bait!
Staying away from the promotional hubub, the fact is that your back is either reclined (cruiser), upright (standard) or forward (sport). Your knees are either slightly extended (cruiser), casual (standard) or bent (sport). Your feet are either in front of you (cruiser), vertically inline with your knee (standard) or hiked under your thigh (sport).
What's Your Angle?
The glifs below, taken from Cycle Ergo, show a rider who is 5'10" tall, with a 31" inseam. I myself am 5'7" and have plenty of friends over 6', so this should suffice as an average norm. To those of you who are perhaps shorter, check out their site and enter your dimensions (these are just for posture related examples).
The following motorcycles are arranged to appear in their ergonomic order from cruiser to sport ...
Without delving into matters of terrain or utilitarian function, keeping basic posture and comfort in mind is a sure fire way to either eliminate bikes from your extensive "possibilities" list or focus on an outlet to explore. Said truth will often conflict with how sales reps and insurance agencies look at your selection. Some bikes look as if they represent a specific profile when in actuality, they're a completely different thing.
The Grey Areas In Between
The Kawasaki Ninja, for example. That's a sport bike, right? Well, not really. The default Ninja profile is actually a modern standard. It's the front fairing that gives it that "aggressive" look/feel, often influencing public opinion as well as your insurer's bottom line.
Also called a "sport standard", this motorcycle type hides comfortable ergonomics behind an aesthetically intense chassis. Sport standard is a hidden gem, one that we as sport touring enthusiasts often find ourselves drawn to for assertive, spirited riding in a sporty package. Compare it to a Triumph Street Triple, also a standard, noting the near identical posture of the rider ...
With a satisfying mention of the term "sport standard" comes the curse of that one word, "sport" and all of the premium insurance scenarios that may ensue. Our suggestion: keep the verbage to "modern standard" during that phone call with your insurance agent. ;-)
Kissing Cousins
Next, let's compare the Ninja, Street Triple and Triumph Daytona. All three are connected in a bizarre knot for anyone trying to market or insure them. The Ninja uses the same ergos as the Street Triple but is considered a race-ready sport bike by many. The modern standard Street Triple, on the other hand, makes use of an identical motor as the Daytona. Meanwhile, the Daytona is the only bike of the three that caters directly to track junkies and the like, a true sport bike often referred to under the guise of "RR", stipulating "race replica".
Let's try that again. Below are two fantastic machines, both BMWs. One is an R1200RS and the other an S1000RR. I get that from a distance and at different angles they might look quite similar. Have a look at their compared rider posture though (hint: the R1200RS is a modern/sport standard and the S1000RR literally has "RR" in its name).
Opposite your sport bike chassis with standard ergos is the cruiser chassis with performance power. The Triumph Rocket III Roadster is a 2300cc cruiser. Let me rephrase: the motor on this 148 horsepower, 163 ft-lb torque freak show is over a 1/2 US gallon.
I also mentioned somewhere in my initial rant the concept of a sport cruiser. So many times I've imagined how odd that concept might turn out yet many have managed to do it quite well. Three such examples are the Honda CTX, Harley V-Rod and Ducati Diavel.
Let's Add Some Fog To Those Grey Areas
Everything up to this point is based or expands on three different types of motorcycles that are most common as an ergonomic reference: standard, sport and cruiser. This only covers the horizontal! When vertical considerations and terrain come into play, the often talented dirt, dualsport and ADV crowd will make their presence known, erasing lines altogether.
I've jokingly grunted a "harumph!" as members of the standard-bike-with-sport-motor-on-stilts crowd poke their head in to mention their V-strom; Versys; Tenere; Tiger; Multistrada ... some tall, apocalyptic bike being a great sport tourer (spoken a bit differently, like "spoo-ertz too-rahr"). I'll quietly admit that I've indeed been passed on the outside at track days by a good many of these "pogo-sticked" curve carvers. They're one of us for sure, even if as a subset ("Adventure Sport" is the moniker being thrown around in industry circles ... kind of has a nice ring to it).
My conclusion is that if you want to know which motorcycle type is best for you, sit on as many as possible and kindly ask the salesperson to refrain. For simplicity, consider whether you want to walk (cruiser), trot (standard) or gallop (sport). After that, you're ready to dial things in more exactly via those grey areas we mention (and of course, we here at TRO hope you'll land on sport touring).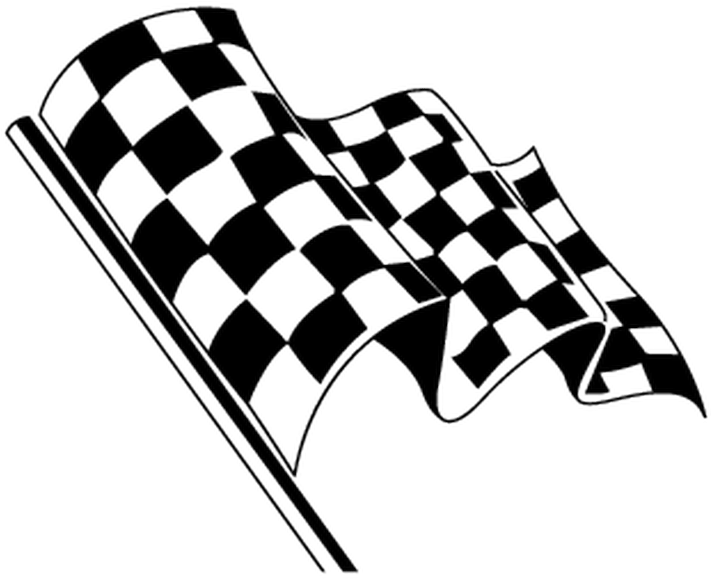 What Is Your Preferred Motorcycle Type?
There are many different types of motorcycles on the market. Which posture do you prefer? What do you like about it and why? Your input is invited. Leave a comment!
Share Link ...