Updated Jul 24, 2022 ...
Fobo's Tire Pressure Monitoring System Charts Data Via Bluetooth
Maintaining our motorcycle's only direct connection with the road, tire pressure marks the first step of inspection before any ride. We grab our meter, kneel down, remove the valve cap, test, fill if necessary, test again, repeat as needed, replace the cap and then do all of the same for every other wheel. What if we could view the tire pressures for multiple motorcycles using nothing more than a bluetooth enabled smartphone? One such product successfully achieves this goal, marketed by the likes of Bob Mutch.
"This tire pressure monitor system let's you view detailed information for multiple motorcycles using nothing more than a bluetooth enabled smartphone."
It's easy to be skeptical of the concept. Manufacturing quality, metered accuracy and battery life are all concerns worth covering, among others. A recent and spirited four-day motorcycle trip through the Missouri Ozarks represents our testing grounds for the Fobo Bike tire pressure monitoring system. The results, not without an occasional hiccup, are greatly impressive.
Regularly viewing the app download's self-updating tire pressure chart, I find the data to be more useful than that of my favorite physical tire pressure meter. Said meter rounds to the nearest .5, which is fine but the Fobo Bike system operates in singular tenths, suggesting greater accuracy. Factoids like this might be of interest to you track day enthusiasts out there.
Sold in pairs, every package includes a personal note that helpfully suggests users download and toy with the Android/iPhone app before installing the physical product. Searching for Fobo in your phone's app resource may turn up confusing results, so be certain to install Fobo Bike as apposed to Fobo Tire or any other option. Note how the slideshow below displays metric/celsius units, which can be easily changed from within the app's settings.
Once you understand and configure their software, the physical installation process is easy.
First, there's a fourteen millimeter lock nut which is to be threaded onto the exposed valve (cap off). The tire pressure meter itself then twists into place much like a normal valve cap. Once secured, the lock nut is reverse-fastened against the module's base using an included and compact wrench tool. This is where other companies get it wrong. The tale of the competition's tire pressure monitors coming loose via centrifugal force has it's moral: A lightweight plastic lock nut resolves the matter, doubling the security and fitment. The result is a refined look in billet or gloss black that's as compact and minimalistic as can be.
The Peanut Gallery
A few of my more experienced riding buddies challenged the product with terse statements.
"Doesn't depressing the valve stem compromise it's intended function?"
The air seal remains strong. Fobo's tire pressure monitor unit replaces our stem's function, using the released air pressure to detect and chart information. Air "slips through the cracks" no faster than it would with a stock valve cap, which is to be expected over time.
"Do I have to have my smartphone every time I want to check my tire pressure?"
Only if you want to read information from Fobo's bluetooth modules. They act as a valve cap, so you can remove them to use a standard pressure gauge. This is useful when you're adding air.
"Will they work with right angle (ninety degree) valve stems?"
No matter what valve stems you're using, you should measure and calculate the required distance prior to ordering and even then, slow walking in neutral before a test ride around the block is a wise choice. The fit on both our Hawk GT (straight) and Bandit 1200 (angled) is pretty tight but the tire pressure monitors do clear the brake components. Measure twice and install once.
Bluetooth Pairing
Fobo's pairing is simple. After adding a motorcycle to the Fobo Bike app and subsequently configuring it's settings, the software begins searching for the installation in question. The app then asks to begin the pairing process by loosening and retightening the tire pressure meter before touching it to my mobile device. A series of beeps will ensue. Pairing complete!
Powered by a low voltage watch battery (of which two extras are included), the app lets you pair multiple installations i.e. multiple motorbikes, making it easy to keep track of your entire flock.
Operation and Use
Other than adding motorcycles to the app and installing their designated tire pressure monitors, there isn't much more to using the Fobo system. Open the app, tap on a motorcycle that you'd like to view data for and act accordingly. Pressure, temperature and battery strength are all listed for each individual wheel. The Fobo Bike app keeps track of your tire pressure while you ride as well, alerting you with an audio-visual warning if it ever detects a safety risk. While we all hope that to be unnecessary, it adds peace of mind should circumstances present themselves.
There's still room for improvement with the Fobo Bike tire pressure monitoring software, however. For one, it insists on your mobile device's bluetooth connection being operational at all times and will alert you whenever it isn't. Most folks aren't fortunate enough to be riding 24/7 and keeping bluetooth ever active drains a phone's battery. There's also glitchy behavior with earlier mobile system software. Anything before iPhone system 9 crashes often and on Android, pre-4.3 won't show the Fobo apps in the play store. Much of this has to do with updated bluetooth behaviors but there's still enough reason to develop backwards compatibility.
Minor complaints aside, these really are a great addition to the world of sport touring motorcycles. The Fobo Bike tire pressure monitoring system is a good looking, functionally reliable bluetooth tire meter that's easy to install, implementing well programmed software that's informative and multi-bike friendly. At ninety-nine dollars per pair, this technology is truly a bargain. For video, I thinks it's due time I go install another set onto my wife's ride ...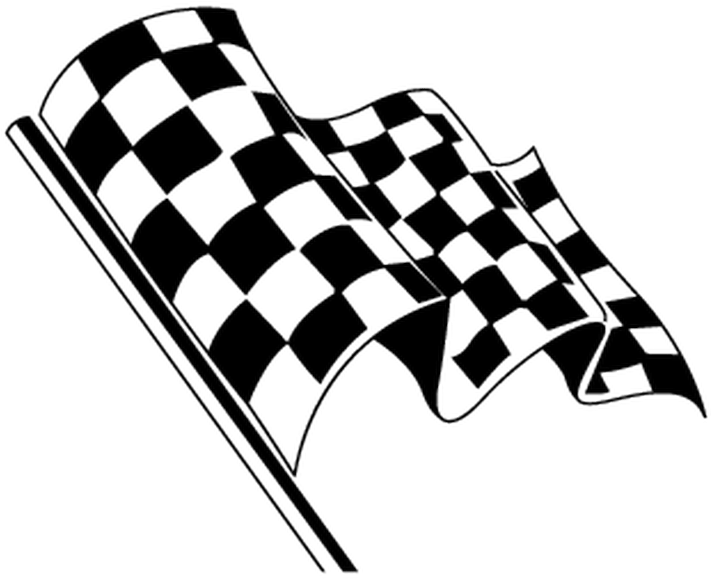 What Tire Pressure Meter Setup Do You Use?
There are a few different products on the market today which operate in ways similar to the Fobo system. Which ones have you tried? What do you like about them and why? Your input is invited. Leave a comment!
Share Link ...