Our FTC disclosure's magnum opus awaits here. The following article was last updated on Nov 17, 2022 ...
CYCPLUS A2: More Than An Air Compressor
If you're reading this, you're probably a user of pneumatic tires, the kind commonly found on motorcycles, cars, and bicycles. Since most tires lose a few molecules of whatever comprises air, you'll need to inject a few more back in every once in a while. The CYCPLUS A2 portable air compressor does precisely that, more effectively than its competition.
"The CYCPLUS A2 is a portable tire inflator with a rechargeable Li-Ion Battery, digital LCD display and 7-hour 80-lumen LED emergency light."
As a motorcyclist, you probably know that maintaining recommended air pressure in your tires is pretty important if you want to equally maintain that stellar safe-driving record. I always carry some device meant to keep my tires topped off. When I rode my old Honda, a 1980 CB750 Custom, I kept a CO2 canister handy. Then I kept a Slime air compressor on my '93 Nighthawk 750 which required the installation of a 12-volt cigarette lighter type outlet.
My current ride is a "brand-new" 2014 CB1100. A cigarette lighter is about the last farkle I want on my modern motorcycle. I decided to decorate my handlebars with a dual USB port instead; modern, sleek, and tech-savvy. While I can charge my helmet coms and smart phone at the same time, that will probably be a rare occurrence.
Wouldn't it be nice if there was an air compressor that plugs into one of those outlets?
There are many battery-powered air pumps on the market that charge via USB. The CYCPLUS A2 portable air compressor is just one. It's a mini tire inflator for motorcycle, bicycle and even car tires.
CYCPLUS A2 Features/Performance
Rechargeable Li-Ion Battery power bank (yes, you can charge your phone from it)
Digital LCD display
7-hour 80-lumen LED emergency light
... annnd (saving the best for last) a pressure pre-set that stops the compressor at any desired pressure between 3 and 150 PSI. Set it and forget it. Walk away and do something else while it's filling your tire. Also, if you don't like PSI, there are three other units (BAR, KPA, Kg/cm3).
I've yet to find any reasons to bash the CYCPLUS A2, though some reviewers claim the battery doesn't last very long. We'll just have to wait and see about that. Other than those reviews, this machine is like a Nighthawk in that it does everything it's supposed to fairly well.
Maybe it's not the fastest compressor but it's fast enough for me. Maybe a 2.5-hour charge isn't the greatest but I'm not complainin'. It's far better than an overheating compressor or CO2 canisters.
Facts & Figures
Dimensions: 50mm [2.1"] X 50 mm X 180mm [7.0"]
Weight: 336 grams [0.74 lbs]
Price: about $48 US
BONUS: Comes with a drink holder-style, bike frame mounting bracket and various inflation tools.
The Slime can't be operated beyond four minutes increments due to heat build-up, then needing five-minutes to cool-down. The CYCPLUS A2 gets a little hot during use but the instructions say to keep pumping. Adding about 20 PSI to my wife's car tire, it pumped for roughly ten minutes and stopped when it hit the pressure pre-set.
This could've taken fifteen minutes for all I care. I was off doing something else while it ran. It's considerably accurate, too. After topping off the car tire, a check with my digital tire gauge showed it was within 1 PSI.
My CB1100 calls for two different pressures: 39 PSI up front and 43 in the rear. It takes about two seconds to change the pre-set (set it and forget it, indeed). Now I have no excuse not to check my tires' pressure before every ride. In fact, I look forward to it.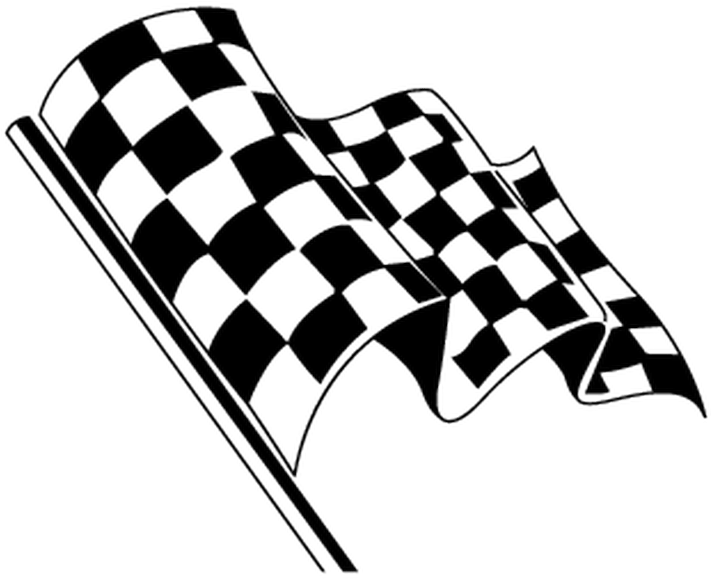 What Handheld Tire Inflators Have You Tried?
There are other great portable compressors on the market. Which ones have you put to use and why? Your input is invited. Leave a comment!
Share Link ...