FTC disclosure tour-de-force here ...
RV Conundrum: Building A "Best" Portable Garage
Years ago, TRO's permanent travel status kicked in. No matter where our journey leads, we must evaluate if we'll have access to a sheltered workspace. The concept of a portable garage often pops up in our household chats. So far, two have justified their cost but we always believe we can find a better one.
"Explore portable garage solutions for RV travelers, ranging from hard wall to canopies, each with a range of detailed considerations."
In the past, we've managed without a portable garage. We've protected our motorcycles from the elements with quality covers and spray-on rain deterrents. We've kept our Milwaukee Packout products ready for maintenance in the RV storage bay. We've stashed larger components like centerstands, fork clamps and tire changers in rolling bins underneath or in the truck bed. The system works.
This all stands as a testament to our numerous seasons of organizational practice. However, the allure of a compact, durable, purpose-built workspace is too enticing to resist reaching for the credit card. So, here we are. Let's delve into the possibilities of portable garages, that coveted personal workspace for use at RV sites, remote rallies and track days during our travels.
Decoding the Portable Garage Cost
The cost spectrum for a mobile workspace solution is quite wide. Let's cut to the chase ... $150 to $5000 (even more if you shop wrong enough). Typically, I break down cost section by section in an article. However, in this instance, it's more practical to address it upfront.
Every version of the portable building, garage or shed platform boasts its own range of cheap and lavish models.
Hard wall variations may be a thousand-piece puzzle, missing parts and an instructional paradox, complete with extra bits for those warrantied components that might need the warranty upon arrival. On the other hand, POTUS might deliver them via helicopter before Optimus Prime transforms into our garage under a CIA-grade WITSEC arrangement.
Let's tone it down a bit for softer options. Should we choose Saran wrap or blended Kevlar? Bar straws or galvanized steel tubing? The choice is yours. If these represent our limits, it all boils down to budget and environment. However, something is always better than nothing. That is, provided we can anchor it securely enough to prevent it from getting blown away.
We always seek the best bang for our buck when making a purchase. If we choose to lower our maximum price to the "next best" option, we can always buy additional hardware supplies. Let's use this nugget of wisdom to achieve peace of mind.
Selecting the Appropriate Size for Your Portable Garage
Here's where I'll nibble on my own words a bit. Sure, something beats nothing but no matter how often we convince ourselves that purchasing a tool (or the portable garage to house it) will enhance our lives, it eventually turns into a nuisance, a problem and a bother. Any mobile workspace we splurge on must be spacious enough for us to work comfortably in it.
Making the selection means:
Position the number of bikes you plan to store and maintain in the center of an open space.
Surround the bikes with your chosen interior storage items, such as folding tables and tool boxes.
Organize everything to ensure you can move around comfortably and access everything with ease.
After positioning, measure the surrounding dimensions and round up to the nearest foot.
This proactive strategy can protect us from our own mistakes. Performing complex maintenance in a confined space isn't ideal. Better we provide ample space, preventing us from impulsively hurling feeler gauges into oblivion while reaching for a ball pein hammer to replace every light bulb in a 150 sq ft radius.
If you own multiple bikes, consider whether they all need to be indoors while you work on one specific machine. We certainly need enough space to move each motorcycle in and out comfortably. However, relocating the fleet for a more spacious floor plan prevents us from overspending on an unnecessarily large area. Less material makes packing easier, while more offers a better dancehall. So, be precise: measure twice, buy once.
Comparing Portable Garage Structures: Hard Walls Vs. Soft
This entire piece began with our desire for a static, sturdy structure we could dub "shop". Inspiration struck at locations where we park our toy hauler long term. One such spot is a permanent marker on our travel map, offering affordable storage. Naturally, we'd scout for a battered 12' enclosed trailer with faulty bearings and leave it there, sans license plate. But first, let's daydream a little, shall we?
Let's say we're hunting for our ideal portable garage. After deciding on the size, we should consider how often we succumb to wanderlust. If we find ourselves hitting the road every month, a hard-walled unit might not be the best choice due to its weight and transportation difficulties. These units are more fitting for travelers who park their rig in one spot for, let's say, a minimum of three months.
Then, consider the environmental factor. Climate can significantly affect the longevity of our garage selection. Hard-walled garages outperform in harsh weather, showing resilience against thunderstorms, heavy snowfall and high winds. A softer unit might falter under such fury but don't write off the soft garage just yet. In milder climates, its lightweight and rigid components make it ideal for RV living.
Lay of the land is crucial. In hilly regions with uneven terrain, we could end up nursing strained muscles from wrestling with a rigid garage. In such cases, a portable garage with some flexibility arguably becomes our top choice. It's more forgiving on uneven sites.
We must consider our packing capabilities. T.E.T.R.I.S. (Travel Efficiently Through Resourceful Interior Space) is vital for maintaining sanity. If our main bay happens to be as large as a dragon's cave, a hard-sided garage could be feasible. Otherwise, we should think portable and practical. Our black arrow is a collapsible canopy, which can slide into smaller spaces with ease.
One size (or type) doesn't fit all. We should select our portable garage based on our specific needs, preferences and most importantly, our workspace vision. Document your travel tendencies, evaluate the pattern carefully and then dive even deeper into the rabbit hole.
Hard Shell Tacos? No, Solid Wall Portable Garages!
If I could get a sturdy, steel 7'x13' flat pack container airdropped next to our home in New Mexico, I'd choose that method. The exact size of the portable garage I desire ensures a daily grin on Robin's face (until moving day arrives). At that point, we'd need a robust tow vehicle.
Assembling Flat Pack and Quick Build Containers
Price: $1200 ~ $5000
Pros: Solid, Rigid, Roomy
Cons: Pricey, Awkward
Anyone needing secure and adaptable storage should consider flat-pack containers. Their simplified modular design and sturdy resilience provide ample space for tools, supplies, bikes and gear. Forget the basic portable garage; this is your personal fortress-on-demand.
Build and tear down are different from traditional models. You can quickly raise or lower a well-engineered version, much like pitching a tent at a campsite. In no time flat (see what I did there?), you can create a robust, purpose-built workspace to shield against the elements. You don't need an oversized highway truck to move from one place to another, which elevates their portability status.
A small truck or trailer gives us the power to move several at once. The easy loading and unloading make these items more practical for them thar trailer folk. Best of all, when disassembled, their space-saving feature stands out. They shrink to a mere 12" high, making them simple to stow and freeing up valuable space when not in use.
Revamping Lawn & Garden Sheds
Price: $250 ~ $1000
Pros: Easy Modification
Cons: Less Rigid
Garden sheds present a humble, out-of-box alternative to quick-build flat-packs. Rather than focusing on the specifics of a monolithic steel box, garden sheds provide a wider range of types and sizes at a lower cost. Their integral framing, light-duty design and assorted materials make them a robust yet more practical version of their perhaps overly industrial counterparts.
Our secret ingredient, however, is discovering a truly modular shed. Modular sheds let us customize the space to meet our exact needs, maximizing the use of available space and allowing for future adjustments. Whether you're after a compact workspace or a more spacious setup, a modular outdoor shed forms the structural backbone for our portable garage dreams.
Don't let the fittings and fixtures in a typical garden shed stay put. Exchange them for well-engineered quick-release alternatives to highlight the "portable" aspect. These upgrades provide durability and strength equal to the original fixtures. Use this strategy to blur the lines between the ordinary and the extraordinary, infusing levels of revolutionary architecture that could rival Frank Lloyd Wright.
Lightening the Impact with Mobile Garage Canopies
The problem with a canopy is that some places won't permit their use. It's understandable when management says "no" to trusting the fabric walls of a 10'x10' farmer's market canopy against high winds blowing sideways. However, we might negotiate the use of heavy-duty carports if we can demonstrate their effectiveness. Having successfully used them in winds up to 75 mph, while maintaining a pleasing aesthetic, gives us some non-argumentative leverage. The bottom line is, don't push the issue too hard.
The secret lies in the terrain. New Mexico's dry desert climate creates hard, chalky soil. Even a 2' corkscrew stake eventually pulverizes the ground into useless powder. Our eureka moment came when we hammered 3/8" x 17" rebar stakes deep below the surface at an opposing angle until flush. This method secures every fastener against hard metal and a bucket full of earth.
Allow me to sidetrack for a moment to share a bit of background. A generous friend offered me his Harbor Freight 12'x17' car canopy. Until that point, I had been making do with a top-notch 10'x10' outdoor event canopy. His offer promised a significant upgrade so naturally, I accepted with enthusiasm. A few days later, our very own Travis Burleson arrived and together, we built a portable garage that outshone its predecessor in sturdiness.
Price: $250 ~ $1000
Pros: Quite Strong, Easy Stow
Cons: Quite Soft, Easy Blow
These carports are designed for permanent installation. They're that robust. Even heavy winds can't touch them unless they're of tornado proportions. And wouldn't you know it, that's exactly what showed up. About a two months after we set up our stunning new workspace, an EF4 tornado made its appearance on the other side of the state. When my wife and I came back from CPR training (the MSF instructor version of date night), her bike was the only thing left standing!
I interpreted it as a signal and chose to abandon the idea for a considerable period.
Now that the appeal is making a comeback, we must acknowledge the strength, reliability and true portability of canopy carports. Without a doubt, they offer an excellent solution for sport touring enthusiasts who desire to work on their motorcycles in the privacy of a weather-resistant shelter. The smaller footprint when stowed makes it a tough choice between this and hard-walled flat-packs.
Should You DIY, Buy Manufactured or Mix Both?
You can create a do-it-yourself portable garage in two ways. The first option, "good enough," results from well-thought-out plans, sensible materials and a bit of know-how, including some reserved for unexpected problem-solving. On the other hand, you could end up with a haggard and jagged mess of mismeasured particle board. Here, you'd need a generous amount of industrial staples to anchor the urine saturated dumpster carpet that's holding everything together.
Let's Secure The Former
Building a portable garage from scratch may not suit everyone but planning certainly can. If we decide against a full build of our own design, we can always opt for the previously mentioned hybrid options or a prefab garage-in-a-box. This DIY stage of the process allows us to flex our problem-solving muscles and self-assess. We must ask ourselves if we're truly ready to list, measure, cut, frame, fasten, cover and package a system that's unique to us. If we're up for the challenge ...
First, we need materials that are lightweight and sturdy, like a ballerina trained in krav maga. You can easily find these materials at local hardware stores for quick replacement and repair. PVC pipe and its respective connectors are the perfect choice! They form the skeletal framework. Pipe down the doubters, as these materials offer flexibility, durability and a price point that eliminates buyer's remorse.
Our next decision revolves around the covering. We need something that can withstand all that Mama Nature can throw (and she's got a pretty mean fastball). Heavy-duty tarps fit the bill. They're robust, lightweight and waterproof. Plus, they come in a variety of colors, allowing us to match our portable garage to our bike's paint job or Bluetooth mood ring.
Let's Dive Into the Fun Part: Assembly!
Channel your inner Seiss, er, I mean Ikea guru and piece together a frame. Remember, strength depends solely on the size or diameter of the connector. Construct a basic A-frame or get sneaky with a dome. Either way, your bike will appreciate the protection from sun, rain, sleet and snow. It also helps to keep critters at bay.
When our garage's bones stand tall and proud, it's time to dress it in a heavy-duty tarp. Securely fasten the tarp to the PVC frame using bungee cords, zip ties or even gorilla tape. We don't want our neighbors telling us we can find our garage "a few acres over that way".
There it stands, fully built, our very own DIY portable motorcycle garage. This masterpiece of engineering and style and most importantly, portability, is the new best friend of our two-wheeled chariot and a moveable moto-mansion. Cue front corner collapsing in a light breeze.
Conclusion
So, we return to our initial concept of necessity. As nomads, we follow the wind currents, relying on convenience and shared responsibilities to maintain comfort wherever we rest our helmets. Repairs and upgrades top the list. After food and our significant other, fixing a sickly steed becomes top priority. For this, we need an effective workspace. Imagine a lightweight, sturdy, compact, protective mobile shell, devoid of teenage posters and old beer cans. Welcome to the portable garage! It's the next level of handy-man sophistication.
We've journeyed down a path of possibilities and dilemmas while playing hopscotch through uncertain iterations of efficiency. Hard wall, soft canopy or kamikaze PVC? All seem plausible. Should you go DIY or will a prefabricated solution ease the hassle? We've determined that it all hinges on your repurposed gardening skills, how often you travel, the size of your herd and of course, your packing abilities.
Ultimately, whether we're crafting our open road dome or buying that sought-after Optimus Prime incarnate, we're doing the same thing. We're providing a sturdy workspace that satisfies our desires, necessities and knuckle bandage quota. It's a foldable fortress, neatly hidden until duty calls. So, why not fill your travel mugs, pat your wallets and embark on a journey into the wild yonder with a fresh perspective? A portable garage is your next big adventure in mobile living. Put on your helmet, rev the throttle and transform dreams into reality or at least into a shelter fit for motorcycle maintenance and the occasional dance-off.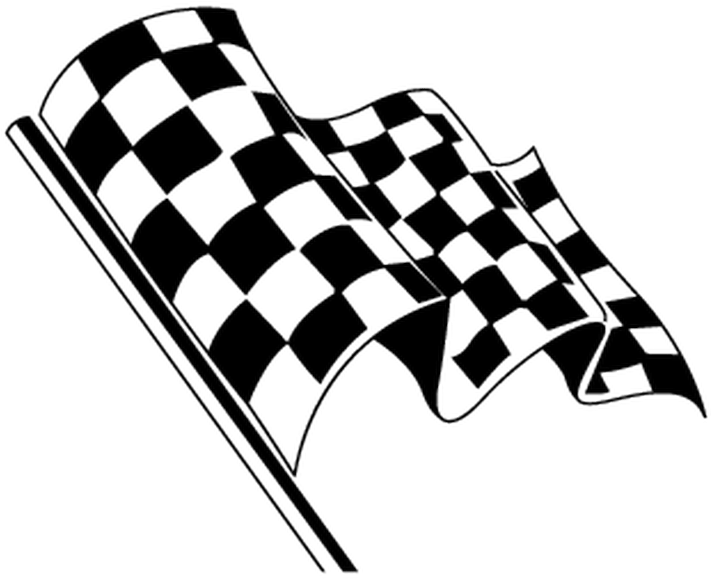 What's Your Pick For The Mobile Mechanic's Quarters?
A plethora of products and DIY designs are at the disposal of us traveling motorcycle wrenchers. Which ones have you put to the test? Among them, which one tops your list and why? Your input is invited. Leave a comment!
Share Link ...