FTC disclosure tour-de-force here. The following article was last updated on Aug 8, 2023 ...
Chase Car Ready, Milwaukee Packout Tool Storage
If you didn't know already, TRO went all "permanent vacation" back in 2018. That means our Keystone Carbon 337 plays host to a pair of street bikes and one scooter. Tool storage (and placement) have to be streamlined with all of the obsessive compulsive order yours truly can muster. Milwaukee packout products answer the call, insuring a minimized footprint under our fifth-wheel's overhang. In short, they're a near perfect investment.
"Milwaukee Packout tool storage is perfect for motorcycle mechanic use both at home and on the road. Bring 'em to that rally just in case!"
The beauty of their product line begins well before checkout while deciding which tool box combination we need. Milwaukee's patented platform fits so many applications, they're already delivering the full array of "typical" tool box uses. We're talkin' storage for sockets, drivers, wrenches, hammers ... everything in the Fisher Price toy set. From there, they step things up to electronics, chems, rolling transport, even a shop vac. The catalog goes on, welcoming "build to suit" consumer needs while hinting at infinite "collect 'em all" future possibilities.
And that's the deal, really. Before shocking yourself full underwear-to-car-battery with what you know will be a 20% excess punch in the wallet, build your setup online. Just do it. Think about the geometry of every tool you own that's still in need of go-to storage as well as that non-thematically purchased, randomly trapezoidal shaped anti-storage you think about donating to Goodwill whence rediscovered in your attic's corner of cobwebs. The future of your home and mobile mechanic's workshop is modular, my friend.
Sure, I'd Love To Tell You About
My Milwaukee Packout collection and configuration. For motorcycle maintenance and the occasional plywood cut, I knew I'd need a variety of different units. Originally, I thought to buy their storage dolly as a base, which includes big, durable wheels and slightly less storage (because wheels) than the larger bin I'll mention in a moment. I eventually returned that (and only that) as it was awkward to stow, taller than my other selections and honestly, more total storage than I required.
Edit: After returning the bin/dolly combo, I bought their
actual
dolly
, which is a completely different animal. If you've got the space, it's pretty wicked as the Milwaukee Packout products click right into place
and
it doubles as a legit hauling mechanism while empty. We, however do
not
have the space for such a beast.
My keepers were itemized through aforementioned shopping spree antics, meaning I kept the total cost out of sight/mind, explored the catalog and coaxed myself out of each prospect on a case-by-case basis (pun intended). With age comes wizdumb and, as childish as I remain, I acknowledged the unnecessary with grace because honestly, I'd rather be riding than shopping. The remaining must haves, stacked top to bottom, are as follows:
Maybe I'm not a professional motorcyclist but I do play one on websites. Even though the end cost was eyebrow raising, it was the right time for me to hit "order" and smile. Even if otherwise, that's another great thing about storage of the Milwaukee Packout variety: you can buy and stack 'em one purchase at a time. In fact, next on TRO's mobile motorcycle tour is likely something from their vertical storage listings. Their mounting plates can be fastened to a wall, then fitted with vertically attached accessories ... tool hangers, for example.
Material Rigidity And Strength
Milwaukee Packout products are made of durable polymers and metals that are designed to withstand heavy use and harsh job site conditions. The polymers are high-impact resistant, so when you accidentally drop 'em off the top of that fire escape, they'll be waiting for you. They're also resistant to extreme temps and chemicals, helping to protect tools stored inside.
A limited lifetime warranty has your covered on all Packout products. The warranty honors defects in materials and workmanship, Milwaukee repairing or replacing the product at no cost to you. Be sure to register inside of 90 days post purchase.
It's important to note these aren't flotation devices, meaning they're not completely waterproof. They are, however water resistant, protecting whatever's inside from the elements. Water, dust and debris are no match, though I wouldn't go leaving them out in a heavy rain for any extended period of time.
Milwaukee Packout Accessories
This tupperware on steroids comes with all but the kitchen sink: small parts organizers, heavy-duty casters, power tool holsters, straps, tie-downs and dividers for tool bags and boxes.
The accessories are designed to work seamlessly, allowing users to fully customize their storage and transport. Some increase functionality, such as trucks (wheels) and uniquely shaped compartments. Check the website/catalog for all things latest 'n' greatest.
Regarding security, Milwaukee Packout cases and organizers don't have built-in locking mechanisms but you can use a small padlock or cable lock to secure their latches. To do this, you'll need to thread the lock shackle through holes on the latches. If you get their rolling tool box, it comes with a built-in lock/key system at the lid.
It's all too well known that nothing is completely foolproof, so use caution when leaving valuable tools and equipment unattended.
Milwaukee Packout Alternatives
There are several other brands that offer modular and customizable tool storage and transport solutions similar to Milwaukee Packout ...
All of these alternative products offer similar features but the designs aren't cross-compatible and neither are their warranties. Check the features, compare your needs and budget before throwing down the coin. For our dollar, the choice is clear.
Milwaukee Packout vs. Dewalt Tough System 2.0
Milwaukee Packout and DeWalt TSTAK (Tough System 2.0) are both modular and customizable tool storage and transport systems that offer a range of stackable cases and organizers, made of durable materials and designed to withstand heavy use. Both of these systems offer similar features such as:
Durability: high-impact resistant polymers and metal, designed to withstand the rigors of job site use
Customization: wide range of cases, organizers and accessories, tailored to specific needs
Stackability: cases and organizers that can be stacked together for easy transport and storage
One of the main differences between the two systems is the design. Milwaukee Packout has a more industrial look, with a larger variety of sizes and shapes of cases and organizers. DeWalt TSTAK has a more sleek look and offer a smaller range of sizes. Then there's the warranty, Milwaukee Packout offering their limited lifetime and DeWalt TSTAK a measley 3 years. Still, the DeWalts are another known choice among professionals and tradesmen. Go figure.
Milwaukee Packout vs. Rigid
Milwaukee Packout and Ridgid Pro Gear Cart host the same taste test as above: modular, customizable, stackable cases and organizers made to take a beating. Again with the features:
Durability: high-impact resistant polymers and metal
Customization: cases, organizers, accessories, unique to you configuration
Stackability: of course!
And where Milwaukee's more industrial look gets another mention, so does it's greater variety. Nothing about Ridgid's stand alone Pro Gear Cart holds a candle to the Packout gang, though it does have a compact design that rolls pretty easily. Onto warranty, Milwaukee Packout coming in the lesser this time as Ridgid Pro Gear Cart offers a (limited) lifetime warranty with registration.
Milwaukee Packout vs. Craftsman Tradestack
Again modular, customizable, stackable, durable and calling to the sport touring wrench head! The comparison is identical to its formers, so let's invent some new words this round:
Durability: impactistantymersetal (impact resistant polymers and metal)
Customization: casenizessories (cases, organizers and accessories)
Stackability: stackportage (stacked together for easy transport and storage)
Craftsman offers a near-identical warranty but their product is smaller, with less options, so at least there's that(?)
As For The Milwaukee Packout Cost
We've all been waiting for portable, click-in-place, purpose built tool storage. If you're not ready to thank whoever engineered them or the gargantuan company that rolled their manufacturing dice, consider revisiting the math. It begs the question: is Milwaukee the same family owned company it was way back in 1924?
Milwaukee Tools was bought out by Techtronic Industries (TTI) in 2005. TTI is a Hong Kong-based company that also owns other power tool brands like Ryobi, AEG, Hoover, Dirt Devil and Homelite. TTI is one of the largest manufacturers of power tools and accessories in the world and continues to operate Milwaukee Tools under a separate brand. They have their own manufacturing, research/development and marketing. Milwaukee continues to be a leading player in the power tools industry, known for durability, innovation and performance.
Their products are built to last, withstand the blows of any work site let alone our humble sport touring motorcycle garage.
Sales and discounts on Milwaukee Packout products do happen throughout the year. Black Friday, Cyber Monday, Holiday shopping season, End of season (summer or winter), Back to school season. It's also worth checking online retailers like Amazon, Home Depot or visiting the Milwaukee Tool website as they often have deals and discounts available.
Sign up for their email alerts or newsletters from Milwaukee Tool or the retailers that carry their products. They usually announce sales and discounts through these channels. Inventory and availability may vary, so think global and buy local if you can.
Are They Worth It?
All of these features and quality come at a premium price. However, many professionals and tradesmen consider the cost to be worth it for the added durability, protection and convenience provided by the Packout system. Whether or not the cost of Milwaukee Packout products is worth it ultimately depends on your specific needs and budget.
In my case, whenever the garage is calling, it's an angelic symphony of tooldom instead of my previously awkward-to-pack kazoo solo (not naming names). I know there's a task to be tasked and that I have the kit to cover it. Even better if friends are there to witness my new rectanguloid storage trophies of motorcycle mechanicdum.
Sidebar: Thank you Jason Herheim and Mark Hein for the product referral and truck bed mounting plate install (hole saws and rivnuts) ...
Reduced to the ever travelling, intermediate wrenching efforts of yours truly? We've got the best mobile garage a sport touring motorcycle enthusiast could dream of. And ... the entire collection fits into the bed of our pickup with either the cover over it or the fifth-wheel hitched!
So get the drawers, add the wheels, take 'em camping (yes, you can slap one onto the back of a Can Am X3) ... our conclusion is they're certainly right for the DIY mechanic.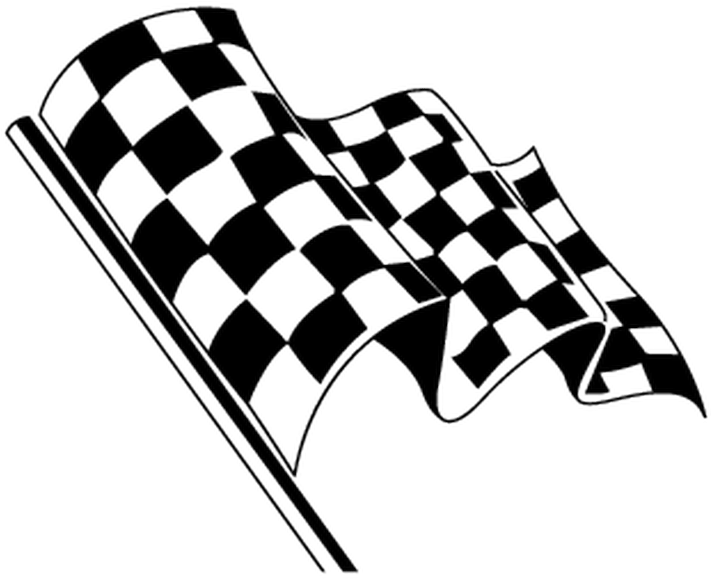 What's Your Preferred Stow 'n' Go Tool Storage?
There are other portable tool systems on the market. Which ones do you prefer and why? Your input is invited. Leave a comment!
Share Link ...