Updated Dec 15, 2021 ...
This Isn't Just A Motorcycle Helmet Lock
It's a bit more than that. A retractable motorcycle helmet lock recently stole my "KISS" (keep it simple, stupid) prize for some duration, offering enough cable length to secure my ATGATT riding jacket as well. Smaller than a bar of soap, the product I'm growing savvy to gets easily overlooked for all of the right reasons.
"The Lewis N. Clark motorcycle helmet lock offers excellent lightweight security, employing a 30″ steel cable and three easy to customize combination dials."
Years back, my first helmet cost me just shy of a hundred bucks. While today I'm not hemorrhaging disposable dollars for whatever Schuberth aims to rake, I do enjoy the quiet, comfortable protection offered by higher shelf brands like Shoei and Arai. With bigger price tags than entry-level noggin' cradles, I prefer said investment not walk off in someone else's hands.
That's why I ordered something that can secure all of my riding gear to the bike at once. I figure it's better to tick multiple boxes with one purchase where possible. Many go the "lock helmet to motorcycle seat" route (D-ring to mechanism). I'm now able to secure my riding attire using a motorcycle helmet lock that, well ... wasn't intended for motorcycle helmets.
The Lewis N. Clark "Not" Motorcycle Helmet Lock
I know. I know. It's a cheesy company name and what's more, their motorcycle helmet lock is actually billed as a luggage/travel lock (it's TSA approved if that matters).
Who cares, though? It works better for securing motorcycle riding gear than most function-specific products out there. I say this because it's strong enough for lunch break, gas stop and sightseeing activities and compact enough to fit in your pocket should you want it there. Tiny and reliable always takes the win where motorcycling is concerned.
Imagine riding along and thinking "there's nothing I want more right now than to eat an expired gas station candy bar while staring in awe at some small town's desperate attempt to boost tourism using only a massive ball of twine". Well, when you get to this shelf-below-Yellowstone extravaganza, you might want to ditch your gear. Extend the steel wire, run it through your helmet, jacket sleeve and bike frame before delving into the full array of inspired ... whatever.
LNC's "Definitely A" Motorcycle Helmet Lock Specs
It's made of metal and plastic. The metal is steel. The plastic is ... plastic. Mine is blue. Yours might be another color.
This motorcycle helmet lock has a 30" cable and uses a three-dial combination key that's really easy to change. Its Amazon page claims it "keeps luggage, bikes, guns, work equipment, briefcase, purse, doors, gates, and many other items safe". It also mentions grouping items together, so I suppose if you like shooting at your co-workers' belongings while riding the copy machine like a stallion, this is 100% the only lock for you.
Me personally, I just need something small and durable that keeps my helmet and riding jacket secured to the bike while I'm grabbing my mid-ride nourishment.
Other Motorcycle Helmet Lock Options
Our long-time favorite before LNC was the Lockstraps 901 helmet lock. That thing is a beast. It's basically a heat-treated steel carabiner, looped at the end of three-millimeter steel cable, wrapped between two heavy duty nylon straps.
It's overkill. It works but it's overkill and a little awkward to stow at that. Where weight and efficiency are concerned, LNC's little novelty purchase does everything we need in basic deterrent fashion whereas Lockstraps rivals Fort Knox.
If you're leaving your riding gear out through the night or are in a less-than-friendly environment while travelling, perhaps the Lockstraps 901 is a better bet. There's no reason to think LNC's motorcycle helmet lock won't hold up but then with the right pair of industrial grade wire cutters ...
Do People Even Do That?
Ignore that last bit (or buy both). LNC's luggage lock is perfectly repurposed as a motorcycle helmet lock. If you're rockin' twisty roads to locations where people are likely to bring heavy duty, helmet thievery equipment because they heard you're going to be there, that's on you (nobody does that).
It's smaller than the palm of my hand. At 2.4 ounces, it's lighter than a 12 ounce cola because 2.4 ounces is less than 12 ounces. Did we mention it comes with a bottle opener? We didn't because it doesn't. That's honesty, the kind that inspires good people like you to order now.
Bottom line, when you pull up to anywhere where what you wear needs to get unworn, this security in a tiny package works wonders. Go try the dumplings, see the movie and hear the band. While you do, fear not. Your gear will be waiting for you when you get back.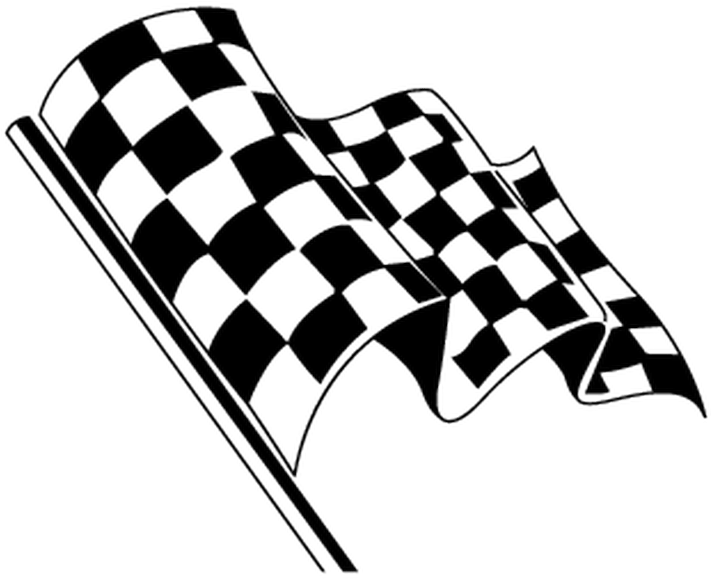 How Do You Secure Your Riding Gear While Stopped?
There are other great motorcycle security devices out there. Which ones have you tried? What do you like about each and why? Your input is invited. Leave a comment!
Share Link ...