Updated Oct 14, 2022 ...
Motorcycle Trailering Is All About Bondage
[*Ahem*] I mean ... if your bike is into that sort of thing, not that I'm judging (I'm not! I swear). It's just that securing a motorcycle on a trailer before towing it to that next big ride can mean a lot of thoughtful prep work and, well, straps of various purpose. The kind of "bondage" I'm focused on involves ratchet straps, tie downs and loop straps, otherwise referred to as soft straps.
"The range of opinions on how many tie downs a rider should use when trailering their motorcycle is vast. I can confidently say that I'm a six-strap man."
The range of opinions (regardless of experience) about how many tie downs a rider should use when trailering is pretty vast. One of my own friends/mentors nary uses more than three and has yet to report ever having to pull over for fear of one coming loose. Others in our riding circle have been known to buy every available ratchet strap from every nearby automotive store before mummifying the entire chassis and welding the bike directly to their trailer's base (kidding).
The point I'm aiming to make here is that neither approach is wrong. I myself consider all factors as I'll explain in a moment. Depending on your bike, trailer and prerogatives, this introduction sets a wide boundary for your own stationary testing.
Measure Motorcycle Twice, Configure Trailer Once
I mention a friend above who only uses three straps to trailer his ride.
At the very least, fastening a motorbike to any tow setup should involve triangulation of the front end with slight compression of the front forks using the upper triple clamp. Facing the front of the motorcycle, imagine two straps spanning the left and right sides diagonally downward. Said securing points should be taut enough that the front suspension is slightly collapsed, creating a stiff/sturdy reaction over mid-travel bumps.
We still have one more base-level point that shouldn't be ignored, though ... namely the back end. If you have a center stand, some tow companies will throw a towel over the seat and ratchet a third strap directly across the rider position. Others, myself included, will loop straps on either side using the subframe with no need for (sometimes non-existent) parking/wrenching luxuries.
I'll take this opportunity to go one step further and mention that my friend only uses lashing straps rather than ratcheting. While he's never had issues (and you might not either), I've had to check/tighten this format at every gas stop. It's likely due to user error on my part but there's also a possibility that the angle at which my lashing straps were cinched caused the trouble.
When "installing" a motorcycle onto a trailer using straps of any kind, the goal is to set each strap left-to-right and vice versa as close to 45° as possible. This helps to equally displace momentum-driven tension both horizontally (left/right turn at intersection) and vertically (speed bumps, rough highway). For some bikes, especially naked models, this isn't an issue but for my Bandit 1200, getting the straps to 45° means torturing my beloved plastics.
Logical Trailer Solutions For "Awkward Fit" Motorcycles
Before I go into further detail about my own preferred strap count, let's solve the above matter. There are a number of different soft/loop straps on the market, some of which are designed specifically for motorcycling but one in particular really stands out. They're called Jeri Riggs ...
... and by parking my motorcycle on our three-rail trailer without the newly arrived Jeri Riggs installed, I was able to route my ratchet straps directly to where these 3k+ lbs. strength loop straps needed to be so that my motorcycle's fairing would remain intact.
More Straps = Greater Stability (And Peace Of Mind)
In my introduction, I joke about a few cohorts who garnish nine+ straps just to secure their track day pit bike. In truth, while I wouldn't likely be so paranoid, good on them for doing what they felt was necessary. For reasons unique to me, I use only two more points on the bike in addition to the four total basic securing points mentioned so far (two front, two rear).
Using the front wheel chock and a centrally located Jeri Rigg loop, I gently secure both the front and rear wheels using, surprisingly enough, wheel lashings. Because these two locations aren't under heavy stress, simple lashings operate as a perfect "worst-case-scenario" safety net. Should any of my other properly situated defaults fail for one reason or another, the bike stays in place.
Which Brings Me To Ratchet Strap Strength
This is a personal rule of mine, one that's proven noteworthy at the expense of other friends' bikes. No matter your preferred type, always buy straps that can carry the weight of your motorcycle plus at least another 1/2 of that figure. My Bandit 1200 weighs in at some 500+ lbs (wet). My preferred ratchet straps are rated to support up to 900 lbs with a known break point that's over 1500 lbs.
"No matter your preferred type, always buy straps that can carry the weight of your motorcycle plus at least 1/2 of that figure."
The side-to-side and vertical motion that trailering will introduce (and frequently, for that matter) exponentially raises the weight/tension requirements demanded of the straps. Do the math and buy just shy of overkill. The difference in cost will likely be nominal compared to "I'm looking in my rear view and ... wasn't there a bike on my trailer?"
Summary: Properly Securing Your Motorcycle To A Trailer
I myself can confidently state that I'm a "six strap man". Of those six, four are ratchet straps, connected at the front using the upper triple trees and toward the rear at the subframe. I use two more, each simple lashings, to secure the front and rear wheels for stability and safekeeping.
My thinking is that the first four (three if you rock an over-the-seat rainbow) are mandatory and that because the extra two at the wheels are lashing (easy enough), why the heck not?
Some might say that's far too many while others raise their eyebrows in fear that it's not enough. As I mention above, it's a bike-to-bike instance. Test and test again, making sure that everything remains stable (especially after the first fifteen minutes of travel) before keeping notes on precisely what your trailering scenario requires.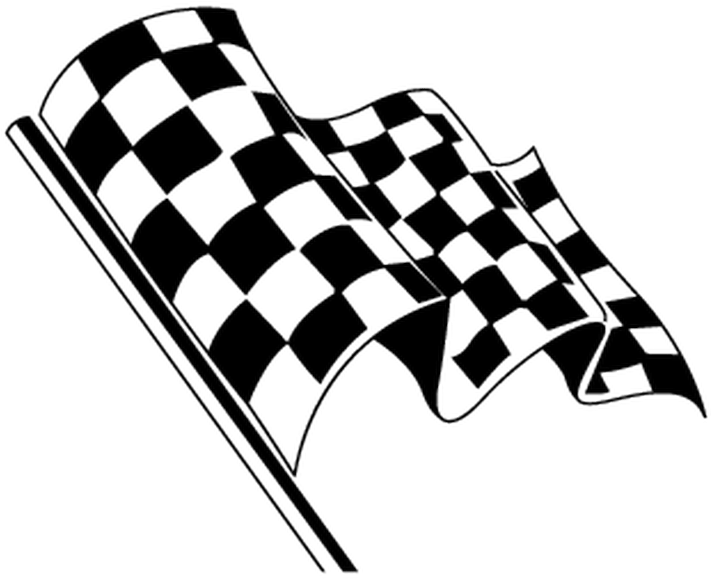 What Trailering Tips Do You Have?
With so many trailers on the market, there are countless methods and ideologies. What approach do you take? Has it always worked out and if so, why? Your input is invited. Leave a comment!
Share Link ...