Updated Jul 24, 2022 ...
Quick-Tow Gear For Locally Stranded Bikes
Full disclosure, whenever I see a big ride on my calendar that's more than five hours away, I prepare our three-chock trailer to do its duty. Illinois being mostly flat, it's an easy way to dodge unnecessary miles on the odometer while packing a few otherwise scaled down favorites. Better tools, camping gear, maybe a guitar shaped inflatable pool ... whatever the item, placing it safely and securely in our tow vehicle before hauling our prize ride(s) is nothing if not convenient.
"Quick preparations are required to trailer yours or someone else's stranded motorcycle. These pull-behind trailers get the (local) job done efficiently."
But what about when we're 'round townin' it? Those days when our "runs well but nowhere near tour-ready" machine induces a grin, beckoning us to bake its engine to a dry cook via ten miles of moderate but entertaining speeds? In a polar winter or equatorial blaze, any chance of such a joyride stranding us could trigger panic attacks. Remember, though that we're motorcyclists. If any one of my friends (or enemies) called me on the phone with chattering teeth asking for their bike to be rescued from the roadside, I'd remove every one of my flock from the garage, roll out my pull-behind and ask them where I was headed ... if this were my only trailer.
That's a lot of work to rush through before hitting the road for your own or someone else's mechanical mishap. Fortunately, a variety of receiver accessories can be trusted to get what is essentially a local job done. Some hitch-mounted for single-wheel use, others folding for complete lift, let's look at two small, cheap and lightweight options one might consider as permanent furniture in the back of their four-wheeled hero.
Front Wheel Motorcycle Tow Brackets
Pricing: $60 - $300
Variations: Ecotric | TMS Moto | Tow-Ster
The smallest of the bunch, front-wheel tow chocks are an easy stow even in the tiniest of trunks. While that hot hatch or all wheel drive crossover likely stipulates a warranty violation for anything heavier than two bicycles, others have certainly gotten away with more. In a pinch, these plug-in receiver tools have proven useful in getting bikes back to that cozy garage (or ditch, whatever).
There's certainly convenience in calling on a handheld "trailer" that's always available. Installed in seconds, it's our first choice fallback where full haulers aren't accessible or mileage is cross-town. Heck, even if you buy something else, one of these can still fit in the back of your LeCar.
Hitch Mounted Motorcycle Carriers
Pricing: $200 - $400
Variations: Aleko | Black Widow | House Deals
Anyone with more robust means of transportation, especially regarding horsepower and towing capacity, likely has a suspension to handle this next piece of kit. The equipment I'm referring to is that of hitch-mounted motorcycle carriers. Perhaps less grab-and-go ready compared to all things prior, it does one-up the front wheel chock in that the entire motorcycle gets a lift.
The process is simple, really. Like any other towing accessory, the platform plugs directly into the receiver before being secured with its respective locking pin. A ramp is then attached before the bike is wheeled into a pre-configured (adjustable) chock. Two pairs of eyelets await ratchet straps and once taut, you're ready to roll.
Offering significantly more maneuverability, quick release ramps and built-in securing points insure stable placement. Depending on the size of your motorcycle, a lighter chassis such as those typical to some dual-sport profiles means twin rails are often feasible (haul two bikes). If it's capable of pulling even a small toy hauler, it's a contender for these easy-access installs.
Our Take On "Pocket Towing Apparatus"
My inspiration for this article arrived while reading Ted Simon's Dreaming of Jupiter. On some muddy road in a far off land, his bike became disabled when an integral bolt failed before being lost in the muck. A truck driver agreed to tow him to the next town ... by tying a rope to the bike while its owner rode it as if water skiing.
Not that anyone should expect a driver to be carrying it with them but, thirty pounds of tin would've saved them both a lot of headache. All the better if the bike was completely suspended on the slightly pricier platform. Both are fast to rig and more than up to the task.
So take your pick! Regardless of which bike towing gear is a better fit for your car, truck, SUV, van or bus, having it at the ready is a responsible first step. You never know when you, a friend (or nemesis) might need on-demand transport away from mother nature's elements ... or the bar.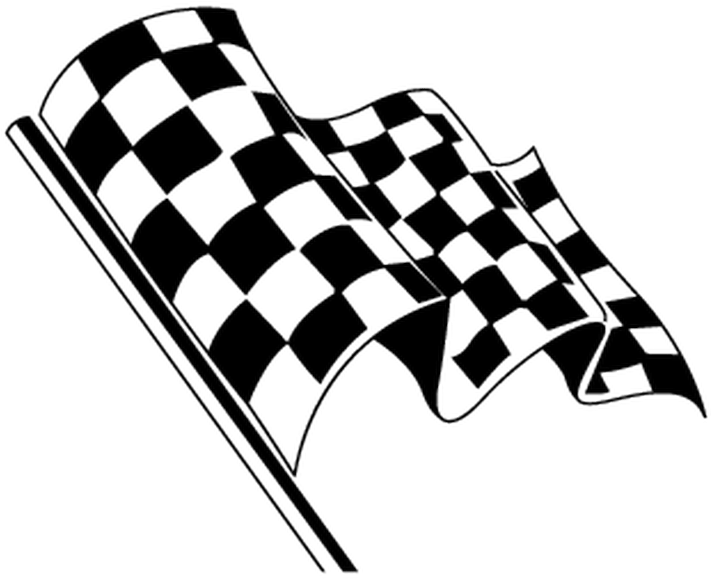 What Nearby/Local Motorcycle Towing Equipment Do You Recommend?
There are a number of great trailers (and services) out there. Which ones do you prefer? What do you like about each and why? Your input is invited. Leave a comment!
Share Link ...