Updated Dec 15, 2021 ...
Motorcycle Soft Luggage: Affordable, Durable And Practical
In buying what would become my first sport touring motorcycle, an '03 Bandit 1200, I knew that I'd want to equip it with hard luggage. Givi, Shad and Kappa offer many feature-rich possibilities but one stands out in my mind as being the most sensible and attractive. Unfortunately, Givi no longer manufactures the hardware that's required to mount their v35 side cases onto my motorcycle. What's worse is the rumor that the very same luggage is the original "optional feature" that was marketed with my motorbike when it was still on the showroom floor. Ouch.
"When researching motorcycle soft luggage, it's important to take measurements. Knowing what will fit insures both geometric and aesthetic compatibility."
On the upside, their 52 liter Maxia II fits the Bandit just fine and is truly a storage megalith. As I write this, it sits by the door, fully packed with my tent, sleeping bag, air mattress, mess kit, propane burner and a slew of other items within. For out-of-town travel, however, more storage is necessary (especially if the wife is joining me).
My alternate hard-case options simply aren't to my liking. After seeing the v35 series, no other hard cases will do. Realizing this from the get-go, I knew I'd be needing a soft-luggage solution.
Whenever buying soft luggage, the first thing to do is measure. My smaller motorcycle has oversized rear turn signals, so the distance between them and the seat must be considered. If memory serves, I have a total vertical clearance of around five inches. Next, the horizontal space from just behind the seat to where the passenger foot pegs would intersect represents a good second figure. Really, it's best to consider how a passenger might feel with the luggage installed.
My math indicates that the best soft-luggage purchase for my Seca would be something that's 5" deep, between 10" and 15" long and between 5" and 7" wide. As we follow a line toward the passenger foot pegs, a lot of vertical space opens up, so luggage that is deeper towards the front is preferable for added storage capacity.
In past attempts to find soft luggage that's worth buying, my critique has always been that they appear flimsy/floppy. Also, the suggested locations for the mounting straps are usually along fragile sections of a motorcycle's plastic parts. This is no way to bolster a buyer's belief that (a) the luggage is secure or (b) it's respectful of the motorbike's structure. Fortunately, there are a few companies out there that understand this.
Rapid Transit is one example. Their Recon-45 saddlebags fit easily onto my little motorbike and provide a lot of around-town storage. Their seat and frame straps are very long, meaning that the owner can explore many safe and secure ways to install them without harming any parts. I also bought their Recon-23 tail bag, thinking "now my 1982 Seca 400 is the ultimate sport touring machine!". I rode it fully packed between Chicago, IL and Columbus, OH. Don't say it. I know ... I'm your hero.
Now, with regard to my Bandit 1200 saddlebag hunt, let's just say that I'm a bit more particular about what I buy for that motorcycle. While I'm satisfied with the Recon-45 storage, they're a little saggy and have extra "design ornamentation" in attempts to make them look "stylish". From what I've seen of their newer bags, they not only retain shape, the "embroidery" is gone. That's a big plus. Nonetheless, I wanted something that's sturdy in form (empty or not), with specific contours that compliment the lines of my 2nd generation Bandit.
Knowing what you're after is of huge benefit when searching for a product. Still, typing "sport touring saddlebags" into a search engine is enough to learn a lot. In my case, I have certain dimensions in mind. What I want is something that's in the area of 15" x 8" x 10". Three great possibilities made my final decision more difficult to make than expected.
Givi's 35 liter "Easybags" are a no-brainer. Expandable to 40 liters, they're reflective, heat resistant and come with shoulder straps and rain covers. Having already bought their 52 liter Maxia II top case, I'm familiar with the fine manufacturing quality of their products. I'll admit that I also like the idea of matched branding (all of the luggage being from the same company). What's more, the angle and design have a fast look about them.
My next prospect is Nelson Rigg's CL-950 series saddlebags. These are very popular among my friends. They share identical features as the Givi bags but with a bit more in that they have extra pockets. The side pockets (two on each bag) are organizational, providing ample space for pens, notepads, maps ... you name it. The front pockets, which are elastic and breathable, can secure a full water bottle even at full speed.
A final option, one that kept hijacking my attention, is also distributed by Nelson Rigg. Their SPRT-50 saddlebags are minimalistic in every way. They're made from EVA molded foam panels that are rigid but lightweight. That means they hold their form even when empty. With 23.68 liters of space per side, these have more storage space then the other two regardless of being single-pocket.
My final decision was to buy the SPRT-50s. The reasons are numerous but all of them stem from simplicity. First off, they rest over the pillion seat in a way that is passenger-friendly. They're then secured at three basic locations (two front, one rear) using easy-click loop straps. Their dimensional profile matches modern, swept exhausts and rather than glueing "stylish, ornate details" to the exterior, a single color equivalates less visual noise. In terms of visibility, big silver reflectors are in place to ensure safer travel.
Also, the price tag comes into play. If I'm not going to have my cake and eat it too (hint to Givi: give me back my v35 mounting hardware!), then I want something that not only looks good but can be replaced affordably. This is a bit of a moot point because Nelson Rigg offers a lifetime "no hassle" warranty but again, there are plenty of other reasons amounting to my choice.
It's also important to note that no product is perfect. I weighed the pros and cons of each before buying. One lesser side of the SPRT-50s is that their rain covers must be bought separately. While said covers do work, they don't cover the sides towards the seat well enough to be called "waterproof". We learned this the hard way. Our solution was to remain happy with our purchase, visit a local grocery store and buy a box of "jumbo" ziplock bags. Voila: waterproof interior liners!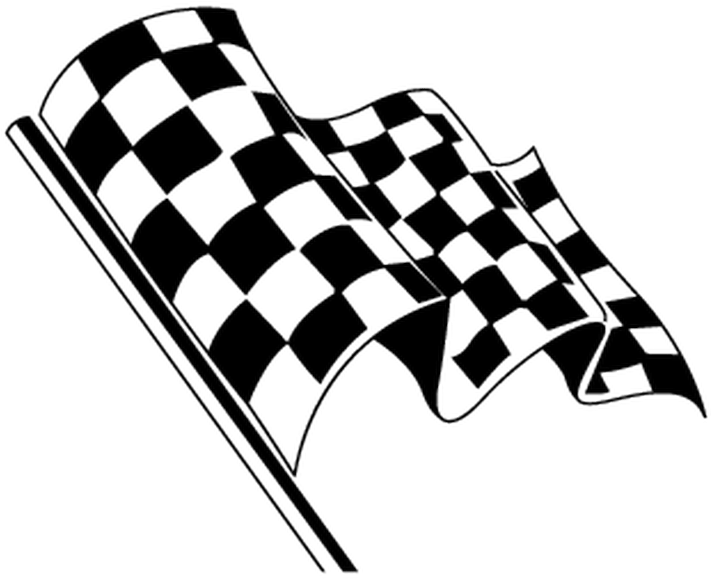 What Sport Touring Motorcycle Luggage Do You Use?
There are other great storage solutions out there. Which one do you prefer most? What do you like about it and why? Your input is invited. Leave a comment!
Share Link ...