Updated Nov 16, 2022 ...
Dry Bag Ditty: The Waterproof Duffel Deal
Waiting in the eye of a hurricane work week, on that day off that just screams "boss gonna needja", a motorcycle dry bag sits idle. It's hidden well enough to forget about, but with the right amount of adrenaline ... you won't.
In it lies everything necessary for a great motorcycle trip.
Morning arrives. The alarm goes off. Your smartphone gets itchin' to spell out "Do Not Answer!" while some musAc version of Darth Vader's theme bellows from it's tin can speaker.
Rise! Coffee! Grab that waterproof bag and get this show on the road!
Vacation time being limited, true sport touring motorcycle enthusiasts are always rain ready. Whatever turns our quick exit into a punchline, having a grab-'n'-go motorcycle dry bag files it under "badass". With that, let's look to the waterproof duffel catalog and see what's what.
DuffelSåk Dry Bag/Duffel (40 & 60 Liter Sizes)
If price is as much a factor as convenience or longevity, DuffelSåk offers the best dry bag for motorcycle use at a mid-tier cost. While they aren't specifically designed for the motorcycle camper, their impressively strong D-ring outlets are certainly up to the task.
Securing a DuffelSåk to your bike takes nothing more than 2~4 nylon tie downs. Another method is to crisscross ratchet straps, fastening them at the grab rail or some exposed section of frame.
60 liters is enough auxiliary dry bag storage to never look back. At 24" long, 12" wide and 14" high, the shape of this adventure dry bag plays directly to the utilitarian mindset. A motorcycle camper can fit any number of geometrically awkward items into its always forgiving capacity.
Assuming none of those contents include fully exposed Ginsu knives, rabid porcupines or an actively malfunctioning blender (I'm talking to you, Goldwing owners), riders can pack their belongings and throttle away carefree.
DuffelSåk went with 500 denier waterproof PVC and welded seams for both size options. You can feel it in the 60 liter at 2.6 lbs. The weight isn't a disadvantage so much as an upsell (it's rigid).
Maybe you knew this and maybe you didn't but denier is a unit of measure. More specifically, it's a unit of measure for the linear mass density of fibers. Even more specifically, it's the mass in grams per 9000 meters of that fiber.
At 500 denier, this dry duffel is tougher than Bruce Banner's underwear.
Deconstruction: Welded Seams (And Pockets)
Welded seams are everything. With the DuffelSåk dry bag, any two pieces of material that are stitched together are then fused using heat and pressure. Welding the seams eliminates any/all stitch holes, so liquids fail to penetrate them. As for the longevity of those seams, well ...
Yours truly may have over tightened a strap at some point. I heard a little "pop", then noticed an exposed thread. 'Twas user error and not a design or manufacturing flaw (smacks own forehead).
Offered in six colors, the pockets on this dry duffel bag are more useful than expected. We didn't initially need any, as a bag this big begs for post-purchase organization. But there are four total, each located at identical internal/external points.
Best Uses For A Motorcycle Dry Bag
Camping is a solid default. Nobody wants their shelter's interior to start out wet. Also, having a single place to store camping related utilities makes life easier.
The trick is to pack everything from bottom to top in a ranked order of requirement. That way, when we open our motorcycle dry bag, there waits a pair of work gloves, then a tarp, tent, poles, stakes, hammer, etc.
Perishables also come to mind. Groceries can have odd shapes that don't fit into factory luggage, no matter the configuration. A large, heavy duty waterproof bag can be shaped to suit.
DuffelSåk's 60 liter is large enough that additional luggage may not even be necessary. Using one bag to/from the deli or farmer's market keeps things simple.
Prepacking that "big 'ol go-bag" is also key. Having an escape on standby might read like a sinister plot twist but in actuality it's a testament to what makes motorbike travel so convenient. Where hard bags embrace functionally compact essentials for that preplanned tour, your dry bag can protect larger, misshapen items for use on-the-fly.
Running out the door with tools, towels and attire for that buddy who's bike broke down in a heavy downpour is just one example. Spontaneous good times a few miles away are another.
Other Dry Bag Brands & Variations
I like DuffelSåk products for their broad reseller distribution, owner reviews and price point. Let's not overlook other great brands, though. Kriega, Mosko Moto and SW Motech come to mind.
Kriega
These bags are a rider favorite over at VotoCycling.
Their 20 liter dry duffel can quickly be secured to the larger 30 liter base. They also offer semi-soft pannier bags (OS Overland) which are 32 liters each, amounting to a whopping 114 liters total should you buy the lot ...
With the introduction of CORDURA® fabrics for the main body, Kriega bags have increased abrasion resistance and durability. Their all weather protection is guaranteed for any type of motorcycle.
Yes, their price tag reflects this but the quality is certainly proven.
Mosko Moto
Our own Tim Clarke introduced us to Mosko Moto products before his two week journey across the United States and Canada.
Giving an already apocalypse grade Honda Africa Twin superhero capabilities, said gear took a regular beating throughout his travels. Every one of Tim's dry bags bounced off the ground under the weight of his bike at some point.
Reversing newcomer expectations on how motorcycle dry bags might be made, Mosko Moto's Backcountry 35 liter panniers use a ballistic nylon outer shell with a 22 ounce PVC inner dry bag. This interior rain guard design offers easy removal for transport away from the bulk exterior shell (which is conveniently top loading).
For all things ADV, these are our #1 recommendation.
SW Motech
Known for their aftermarket installs and model specific luggage adapters, SW Motech sets the bar for fast track conversion to the sport touring genre.
Peruse their ever growing collection and you may find yourself at a decisive impasse. Select from the 250 "rear bag", 260 "tail bag" and 350/600/700 "dry bag" just to name a baker's dozen.
Most of the dry bags they produce use waterproof welded tarpaulin PVC, or "polytarp". Tarpaulin is a heavy duty waterproof cloth, layer scored from tarred canvas. It's the kind of thing they use after disasters to protect partially built or damaged structures.
So, with SW Motech, you can trust your post-ride whiskey flask will remain intact.
Is There A "Best" Motorcycle Dry Bag?
Nope! Affordable, high volume waterproof storage is a great way to haul a bajillion toothpicks or the smaller than average Buick. Oddly shaped "must haves" could mean anything, so our "best" choice depends purely on the details.
With the above uses in mind, many represent a better choice. Focus on whatever suits regular use. Either way, it'll likely take on that which your factory luggage can't.
Be it moto camping, simple walkaway storage or a reusable grocery bag that won't melt the cake, waterproof duffels get it done. Don't forget there's more at stake, though. Keep yourself dry too!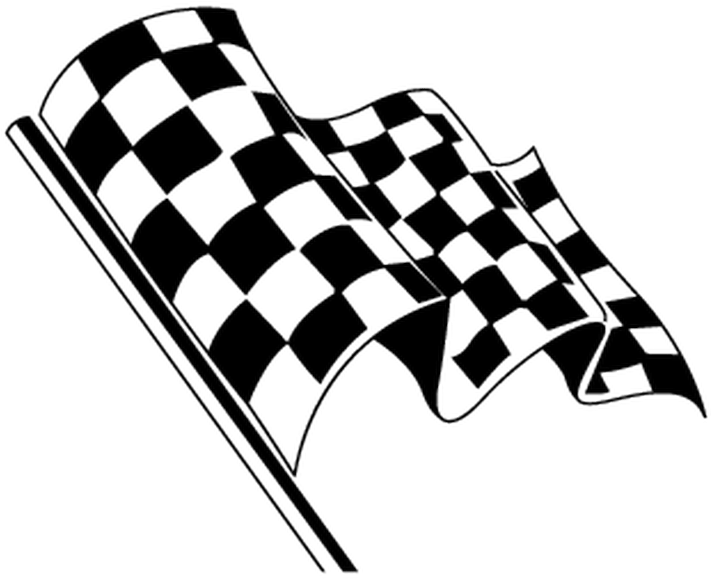 What's Your Favorite Motorcycle Dry Bag?
There are many other waterproof luggage solutions out there. Which ones have you tried? What did you like about each and why? Your input is invited. Leave a comment!
Share Link ...